News on 1st September 2021, Disney shifted streaming programming from Hotstar U.S. to ESPN+ and Hulu, notably IPL cricket matches, Bollywood film and TV titles, and Hotstar specials. In this article, I will inform you where to watch IPL, Asia Cup & ODI World Cup 2023 in USA and how you can process Disney plus Hotstar US Subscription.
Starting from 1st September 2021, ESPN+ will be the new USA streaming platform for live cricket content, including matches from this year's Indian Premier League season, which will start on September 15th and run through mid-October with over 30 games planned on ESPN+. In 2022, all 62 IPL matches in an entire season will stream live exclusively on ESPN+ beginning in March of that year.
Hulu will be bringing several Indian specials and Bollywood titles to its platform. These include The Empire, Aarya, Criminal Justice, Special Ops, and many more. In addition to these shows, there are also Hotstar originals, such as the 2014 teen drama The Fault in our Stars, which is being made into an Indian adaptation called Dil Bechara.
Hotstar Subscription USA
Hotstar Subscription USA is no more available in USA after the Hotstar app merged in Disney Bundle and Hotstar Sports content merged in ESPN Plus. While Hotstar has been discontinued in the US, you can still enjoy live cricket, your favorite Indian entertainment, and more with ESPN Plus. Instead of Hotstar Subscription USA, Users have to Subscribe to ESPN Plus to Watch Hotstar Sports Content. (The Star India-owned streaming service was extending its Premium subscription to countries outside India – $49.99 per year in the US, and CAD 49.99 in Canada with a one-month free trial – via apps on the country's respective iOS App Stores and Google Play stores.)
ESPN Plus Subscription Cost
Hotstar's sports content, Including IPL, moved to ESPN+ in the USA from 1st September 2021.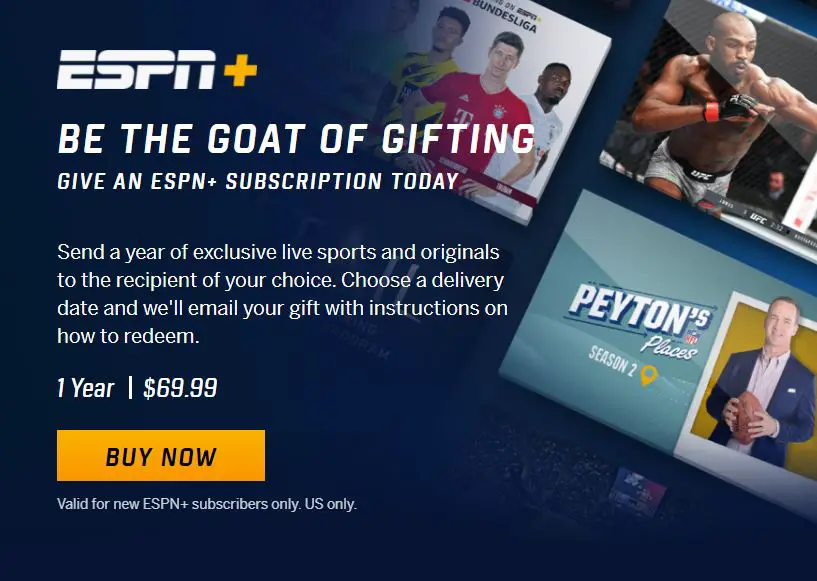 Disney Bundle Hotstar
Disney+ will be the only one of the three components of the Disney bundle. Now it will not stream any Hotstar programming in the USA. The Disney streaming bundle, which includes Hulu and ESPN+, will be offered to Hotstar users for free if they don't already subscribe to any services. The offer is valid until subscribers end their subscriptions on Hotstar, with an entire month rounded up from September 1st (a whole number).
Disney Bundle Subscription Cost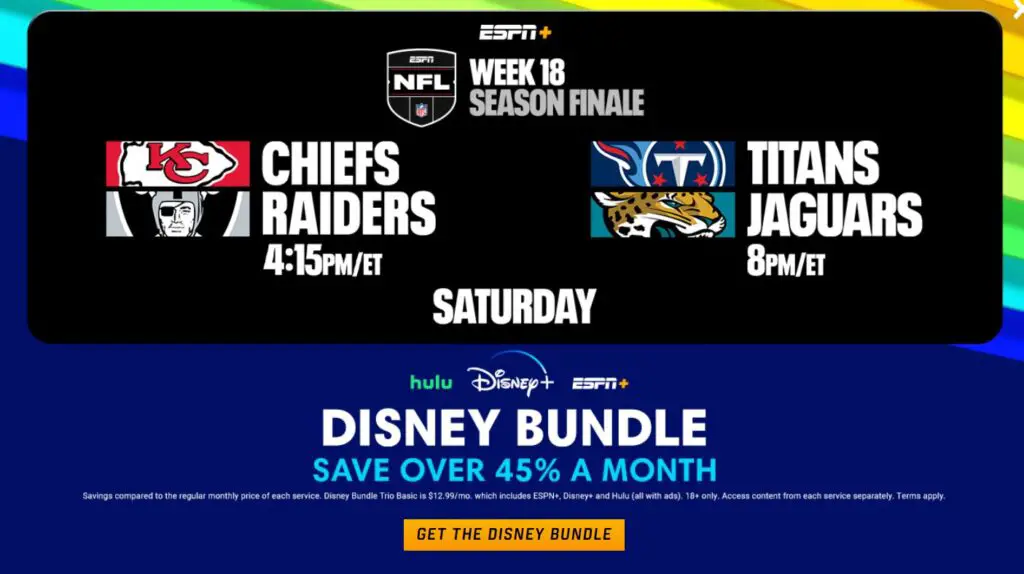 Imp Update: Hotstar users in the US will receive a redemption code to avail an offer to shift their subscriptions to the entire Disney bundle, at no cost.
Hulu Prices and Plans
Hulu (With Ads) costs $6.99 a month for on-demand access only. Where (Without Ads) is available for $12.99 per month. One of the lowest entry points around for such a deep library of content, you'll be able to stream on up to two devices at the same time and create up to six profiles.
Disney Bundle Upgrade Offer
If you have existing Disney Plus or ESPN+ subscribers can upgrade to the bundle without having to cancel their current memberships. just sign up and upgrade they will adjust the amount charged to account for those existing subscriptions. Existing promotions won't be affected by upgrading.
The Disney Plus, Hulu, and ESPN+ bundle currently cost $13.99/mo. If you sign up for each of these services separately, the total would come out to $22/mo. This means while upgrading the plan you can save $8/mo where in bundling all three together.

Disney Plus Subscription Cost
In order to sign up for Disney Plus, you currently have to pay $7.99 per month. It is more cost-effective to pay for an annual membership: at $79.99, it is nearly 20% less than paying monthly.
| | |
| --- | --- |
| Product | Price |
| Disney Plus monthly subscription | $7.99/mo |
| Disney Plus annual subscription | $79.99/mo |
Steps to Watch Hotstar in USA
Disney Bundle includes subscriptions to Disney+, ESPN+, and Hulu. When you purchase a Bundle, you save $8/month compared to the retail price of each service. Available on Disney bundle for $13.99/month (Note: inside Disney bundle, you need to create a separate account for Disney+, ESPN+, and Hulu, and inside Hulu, you can watch Hotstar content)
Sign up for The Disney Bundle: Click "Disney Bundle" to create your Disney+ account as part of the sign up process. That username and password will also be used to login to ESPN+. Then, look out for an email to activate Hulu.
Access your Disney+, ESPN+ and Hulu accounts: Download each app and start streaming. Download the Disney+, Hulu, and ESPN apps on your favorite devices and enjoy.
Download Hulu and stream Hotstar content: Disney Bundle subscribers can stream Hotstar content on Hulu. Log in to Hulu app and stream across your favorite smart TVs, phones, tablets, laptops, and gaming consoles.
Check Icon Existing subscriber? No problem: If you have existing subscriptions or promotions, just sign up and we'll adjust the amount charged to account for those subscriptions accordingly. Learn more.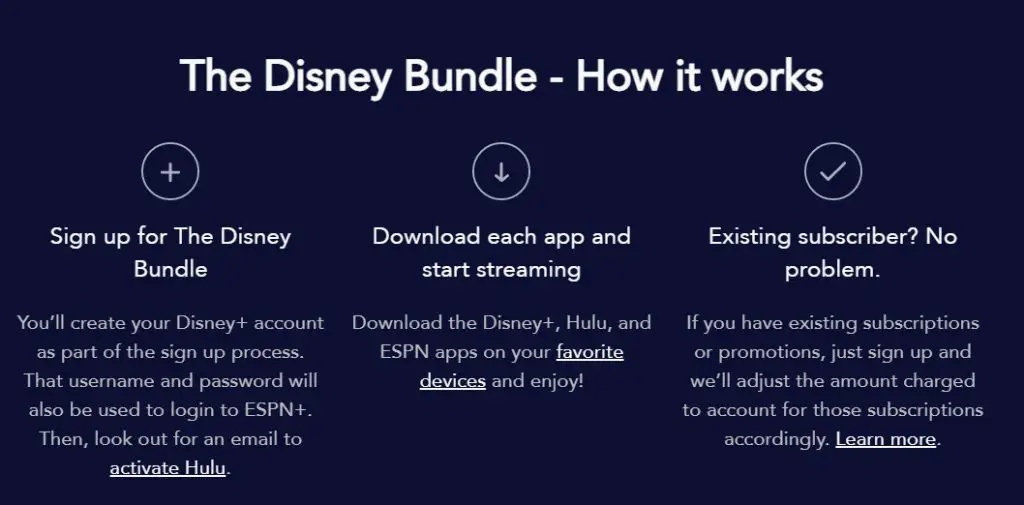 Looking forward to IPL 2022! The IPL 2022 will feature 74 T20 matches since there will be 10 teams. The following is the IPL schedule for 2022 considering the 8 current teams and 2 new ones. Mumbai will host the opening match of the season on 26 March 2022 between Chennai Super Kings and Kolkota Knight Riders. The final match of the tournament will be played on 29 May 2022. IPL 2023 details updated soon below.
IPL 2022 New Team
Bigger IPL and bigger fun for the followers! Ten teams will play in the IPL 2022 beginning in 2022. Ahmedabad (Gujrat Titans) and Lucknow Super Giants have been selected as new IPL teams.
The format of IPL 2022 will be the same as IPL 2011. Ten teams will be divided into two groups. Each team will play the other twice within its group. Teams in Group A and B will play each other once. Each team from both groups will play one more match, which will be determined by the draw. This means each team plays 14 league matches. There will be two qualifiers, one eliminator, and the Final. A total of 74 matches will be played in the IPL 2022.
IPL 2022 Groups
The IPL should publish the group details in February following the mega auction. Below are the details for each group.
Group A
Group B
1. Mumbai Indians
2. Kolkata Knight Riders
3. Rajasthan Royals
4. Delhi Capitals
5. Lucknow Super Giants
1. Chennai Super Kings
2. Sunrisers Hyderabad
3. Royal Challengers Bangalore
4. Punjab Kings
5. Gujrat Titans
FAQ's on Disney Plus Hotstar US Subscription
How can I watch IPL 2022 free from the USA?
As a Verizon customer (or know someone who is), you can get free ESPN Plus, Disney Plus, and Hulu subscriptions when you sign up for the Disney Bundle.
What includes in Disney Plus Bundle?
The Disney Plus Bundle includes subscriptions of Disney Plus, Hulu, and ESPN Plus. Hulu plan you select for a discounted price, as compared to the retail price of each subscription when purchased separately.
How much does the Disney bundle cost?
In the Disney Bundle is available with Hulu (Ad-supported) for $13.99/mo* or with Hulu (Without Ads) for $19.99/mo.
What channels come with the Disney Bundle?
Disney bundle brings together Disney Plus, ESPN+, and Hulu on monthly payment. This means, for the price of just $13.99 a month. US customers can enjoy all three platforms for one fantastic value price.
How can I get ESPN+ for free?
As a Verizon customer (or know someone who is), you can get free ESPN Plus, Disney Plus, and Hulu subscriptions when you sign up for the Disney Bundle.
ESPN+ pulled their free trial subscriptions of 30-days after their initial launching period. However, ESPN Plus can be subscribed to at $6.99 per month, $69.99 per year. And through the Disney bundle of three streaming platforms for $13.99 per month.
Where to Watch Hotstar Content and IPL in the USA.
Hotstar's sports content, including IPL, moved to ESPN+ in the USA from 1st September 2021. Now, you can watch Hotstar Cricket on ESPN+ and the entertainment part in Hulu.
Can I Watch live IPL and T20 World cup on ESPN+ with Disney Plus bundle?
Yes, you can watch live IPL and T20 World cup on ESPN+ with the Disney Plus bundle.
Is there a yearly subscription for ESPN+?
Yes, ESPN+ costs $6.99 a month or $69.99 a year.