Cricket is a sport that once was spread by the British during colonization. Everyone now adores it, cricket is played in every second street of India, and this sport now stands for International Peace.
This game was not very famous back in the day. But the new formats like ODI and the most entertaining T20s made this game super likable. 
Besides new formats, what made this game so famous overseas, across the globe? The majority of the girls don't follow sports. Not cricket, and how can they not follow cricket when men, hotter than hell like Virat Kohli, Pat Cummings, and AB de Villers, are on the field? Yes, these dashing and striking men play a significant role in increasing this game's fan following.
And now you might be wondering, 'who are the most handsome cricketers in the world?' If yes, then stop wondering and have a glance at
The top 10 most Most Handsome Cricketers in the world :
( everyone has different opinions. This article is wholly based on the suggestions of some cricket fans. Please do not get offended)
1. Virat Kohli:  
India's beloved captain, Virat Kohli, is one of the most famous, if not the most famous, a cricketer in the world. Women mostly incorporate his fan base. The Indians adore him.
Virat Kohli has 102 Million followers, 60 million more than the 2nd most followed Indian Priyanka Chopra, on Instagram, and is the most followed personality in India( 22nd most followed person in the world). He has around 40M followers on Twitter too.
Coming strong at 5'9″, Virat Kohli is one of the top contenders for the world's most handsome cricketer. And accompanied by that well-proportioned face and with every boy's dream beard, Kohli, undoubtedly, cut our Top 10 Most Handsome Cricketers in The World.
2. Alastair Cook:
Alistair Cook is the former captain of the England Men's Cricket team for all formats. He is a left-handed opening batsman and is one of the most prolific batsmen of the modern era and the fifth-highest Test run-scorer. He is the all-time most-capped test player for England.
There is always something encircling Englishmen that instinctively attracts you towards them. The sweet and sexy English accent, jawline sharper than machetes, and of course, the fact that he is a cricketer. With a towering height of 6'2″ and that gem of a face, he quickly made the cut for our Top 10 Most Handsome Cricketers list in The World.
3. Michael Clarke:
Michael Clarke is the former captain of the Australia National Team. He took over Ricky Ponting's captaincy and led his team to their 5th World Cup title in 2015, defeating New Zealand in the finals. He is contemplated as one of the best batsmen of his generation.
After announcing his retirement from One Day cricket after the 2015 Cricket World Cup, Clarke managed to give an awe-inspiring performance against New Zealand in the finals, scoring 74 off 72 balls and securing Australia's fifth World Cup title. New Zealand got the better of him when nine runs were required to win. He received a heartwarming standing ovation from the 93,013 healthy MCG crowd after his dismissal.
He has a beautiful physique and a smile that can win the world. Clarke broke hearts all around the globe when he got married to Kylie Boldy. The ladies would start a petition against us if he were not included in the Top 10 Most Handsome Cricketers in The World.
4. Kevin Petersen:
Kevin Peter Pietersen is a cricket commentator and former England international player. He is a right-handed batsman and sporadic off-spin bowler who, back in the days, played in all three formats for England between 2005 and 2014, which included a brief term as captain.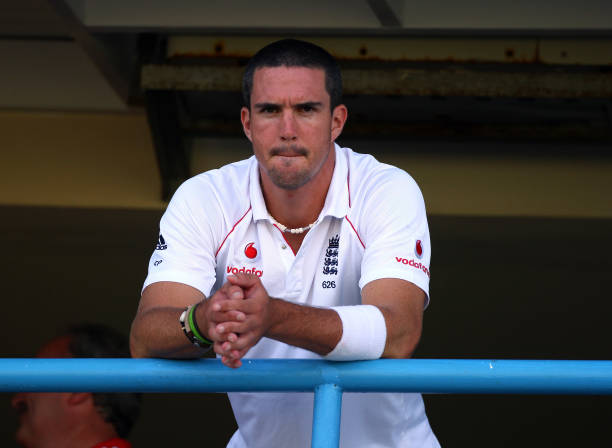 Pietersen is one of the fastest batsmen to reach 1,000 ODI runs and still grasps the record for being the "fastest player to cross 2,000 runs in One Day International cricket." He has the second-highest run total, following Sir Don Bradman of Australia, from his first 25 Tests. He also holds the record of being the fastest player to reach 4,000, 5,000, and 7,000 Test runs in days.
Although the media repeatedly report him as a family guy, he has one of the most prominent female fan bases across international grounds. Professed with attractive looks and a gentleman personality, he is undoubtedly one of the Top 10 Most Handsome Cricketers in The World.
5. Pat Cummings: 
Pat became the most expensive player for IPL 2020, with a record-breaking sum of Rs.15.5 Cr, acquired by KKR.
In 2011, at the young age of 18, Cummings made his test debut with the Australian National team. Unfortunately, he was forced out of cricket due to injuries and made an impressive return in 2017 with Australia. According to ICC player rankings, Cummings was rated as the world's best bowler in two successive years, 2019 and 2020. 
He is one of the hottest fast bowlers going around. His looks are as good as his bowling. He has even participated in many photoshoots and seems to be a perfect cast for a Hollywood movie. Ladies love him. He certainly is one of the  Top 10 Most Handsome Cricketers in The World.
6. James Anderson:
Another name from the greats' book, James Anderson, is a right-arm fast swing bowler for the England national team. He holds the record of being the highest wicket-taker of all time in test cricket level and is the record holder of the most wickets taken by an England player in One-Day International (ODI) cricket. Anderson is the only fast bowler to have 600 or more Test wickets in his tally and is the 4th highest wicket-taker overall.
He has that x-factor about his face. Not only is his bowling improving with his age, but he is also becoming more and more handsome every day. There are few men of this sort. David Beckham is a good example. His physique and dashing looks certainly did not let him down. So, he had to be on our list of top 10 Most Handsome Cricketers in The World.
7. KL Rahul:
Kannur Lokesh(KL) Rahul is a wicketkeeper-batsman for the India Cricket team and Kings XI Punjab captain in IPL. Rahul made his debut in International cricket in 2014 and scored his maiden Test century in his second Test match. And was the first Indian to score a century on One Day International debut and the third Indian to score a century in all three international cricket formats. He became the first player to score a century in America against the West Indies.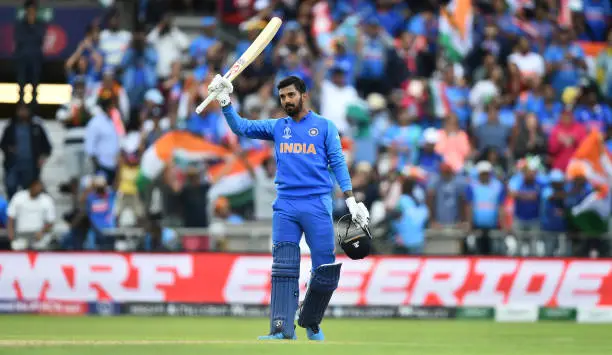 Rahul is one of the most stylish cricketers. With trendy clothes, modern haircuts, and that beard, he is truly a delight for the eyes. He is also adored amongst the women, just like his teammate Kohli. Those tattoos certainly did make him a top contender for our list of Top 10 Most Handsome Cricketers in The World.
8. Brett Lee:
Brett Lee is a former Australian cricketer and is a film star and commentator for Fox Sports. So, yes, he had to be on this list. Lee was one of his generation's best bowlers and took the 2nd highest wickets, following Muttiah Muralitharan, in ODI format between 2002-2009. He has 310 Test wickets and 380 ODI wickets to add to his tally.
He is renowned as one of the most stylish sportsmen around the world and is on the rich list of cricketers. And has managed to do an excellent job maintaining his shape and looks with regard to his age. He has to be on this list cause he is one of the Top 10 Most Handsome Cricketers in The World indeed.
9. Steve Smith:
Steve Smith is the former captain of the Australia cricket team and is one of the most controversial players of this generation, but his skills define him despite all those. He has rated as one of the best, if not the best, batsmen of the world by ICC. He has acquired the nickname of "best since Bradman" due to his distinctively high Test batting average.
Other than his skills, he is also the desire of every woman in Australia. This modern-day Aussie knows how to win hearts and is adored by the Indians as well due to his extraordinary performances in the IPL. A flying kiss from him with his bat can make anyone's day 3000 times special. He had to be on this list of Top 10 Most Handsome Cricketers in The World.
10. Stuart Broad:
Stuart Christopher John Broad plays for the England Test cricket team and is the former captain of England in ODIs and T20s. He has managed to have a decent cricket career and holds the record of second-highest Test score ever made by a number 9, with an extraordinary score of 169. In August 2006, he was voted the Cricket Writers' Club Young Cricketer of the Year.
He is 34 but seems to be in his middle 20s. And has been able to maintain his physique and looks despite his age. He is a true example of "age is just a number." He made the cut to be on the Top 10 Most Handsome Cricketers in The World.
Hotstar Offer Available for US Indians
Ten slots are too less to fit all the dashing cricketers. There are a lot of names that can make the top 10 list without any efforts. Here are some honorable mentions of cricketers who can easily be on the Top 10 Most Handsome Cricketers in The World.
1. Shahid Afridi
2. Shane Watson
3. Ravindra Jadeja
4. Mohammad Hafeez 
5. Glenn Maxwell 
So, that is our list of Top 10 Most Handsome Cricketers in The World. If you think some big names were missed out or looked over, comment below. Who will make it to your list of Top 10 Most Handsome Cricketers in The World?  Please comment below. 
Stay safe. Thanks for reading.
Read Also:
Cost of ESPN Plus Subscription,
Is there any Free trial on ESPN Plus