If you're tired from searching for the best way to subscribe to ESPN Plus, don't worry. It's an easy process and doesn't require extensive research.
A subscription to ESPN+ is available for purchase via the ESPN App and ESPN.com, and fans can only access ESPN+ content after they have subscribed.
There are two main ESPN Plus packages. The first is a standalone membership starting at $9.99 per month or $99.99 per year. The second is a bundle that includes Disney Plus and Hulu starting at $12.99 per month.
Let's discuss this here How to Subscribe ESPN Plus and get a 50% Discount.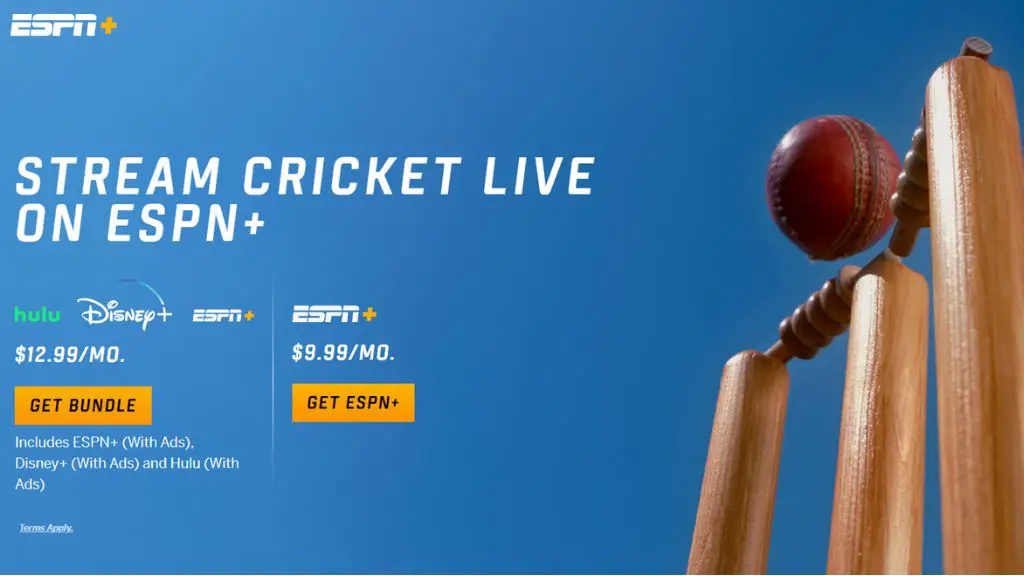 What is ESPN Plus Streaming?
ESPN Plus is a streaming site where you can stream almost all sports, such as baseball, basketball, soccer, hockey, cricket, tennis, and golf. Not only this, but you can also watch other entertainment programs, shows, live streaming, and on-demand content.
ESPN Plus is a streaming service in America run in the United States, launched in 2018 to give users a broad platform to stream their desired content.
This platform also allows you to stream NHL games, Fifa World Cup, PGA Championship, Baseball league, UFC fight night, most watches ICC T20 world Cup, Premier league IPL Cricket, and you can also purchase a UFC pay-per-view event. ESPN Plus provides original sports, live streaming, on-demand content, and all out-of-market games.
How To Subscribe ESPN Plus?
All of the streaming services want subscriptions to access the contents they offer.
Steps to subscribe ESPN Plus,
Go to the ESPN Plus home page. To sign up, click the "Sign Up Now" button.
Sign in to your ESPN.com account if you have one already or create your account if you don't already have one by clicking the Sign-Up link. You can also log in with your Facebook account details.
Enter your payment information, including credit card and billing information, or a link to PayPal. Click "Buy ESPN+".
Check the information to make sure it is correct, and that you have selected the correct plan for you. ESPN Plus will show you how much you will be billed.
You will see a success page if everything works correctly.
Click "Get Started" to start watching ESPN Plus.
Best wishes!! Your ESPN Plus subscription has been activated. There is no free trial available, but you can still watch as much as you want in your first month to maximize your value. 
For the subscription, you must have one of the devices to stream. It may be your iPhone, iPad, tablet, Chromecast, Xbox, Apple TV, Fire TV, PlayStation, Roku, and Samsung TV. Click here and get the Complete Offer and Details.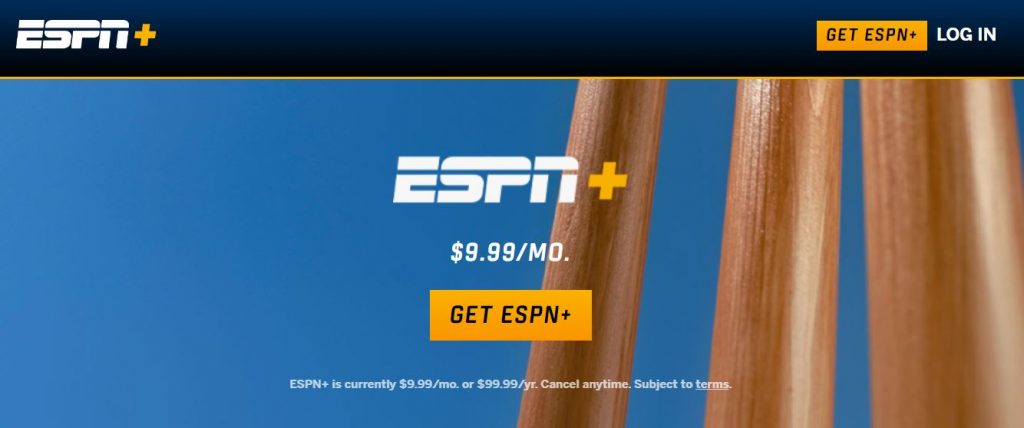 Subscription Cost:
ESPN Plus offers a cost-effective and attractive package for the users to make it easy for the cheapskate to enjoy sports streaming.
ESPN+ subscription is for $9.99 a month and $99.99 for an annual plan. This yearly package has become more affordable, and you can save more money.
ESPN+ Subscription With Disney Bundle:
Disney Bundle offers you ESPN Plus in their subscription plan, and the fans are cock-a-hoop after looking at this amusing deal.
You sign up for the Disney Bundle for just $13.99 a month. In this package, you not only get ESPN Plus but also Hulu and Disney Plus with it. You can watch three streaming services at this minute and spend money. If you don't want ads because they disturb your programs, you can remove the ads, as it also offers an add-free package for $19.99 a month.
Though this one is the finest and most desirable deal that the fans want, it may be called an All-In-One Package Deal!
If you also want Hulu+ Live TV in this exclusive deal, it is for $72.99 a month. In this, you'll enjoy the streaming services of ESPN Plus, Disney Plus, and Hulu+ Live TV, which include all on-demand and out-of-market content.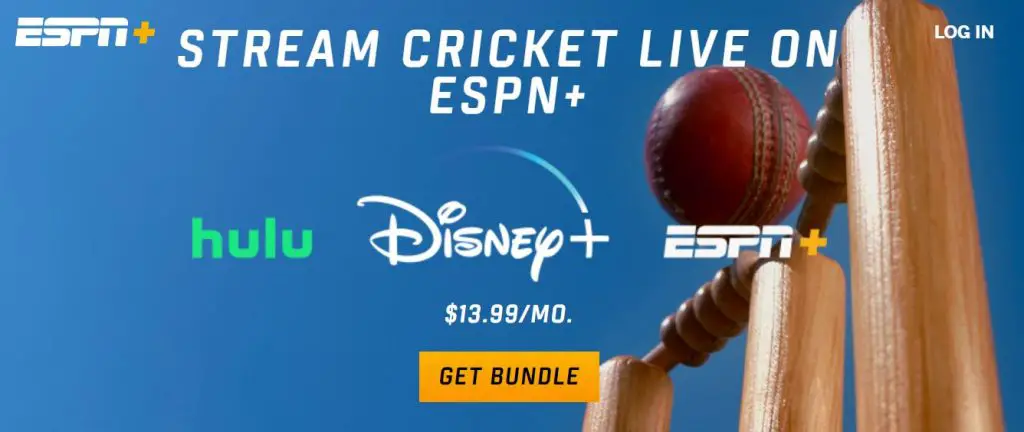 ESPN Plus Cost Sheet
UFC pay-per-view Events:
If you are a fan of UFC PPV and excited about watching this, ESPN Plus gives you the freedom to buy UFC PPV events for $75 per event.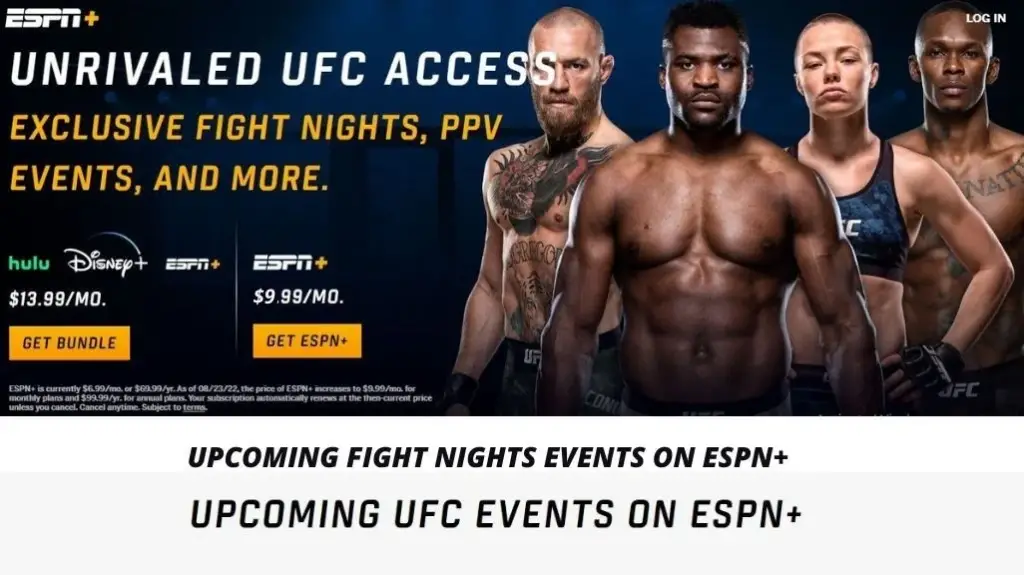 ESPN+ Subscription on Hulu app:
There are amazing deals which make you feel on the top of the world offered by Hulu.
It is that you can also purchase an ESPN Plus subscription directly from Hulu via the add-on option present there.
If you already have an account on Hulu, it becomes simple for you that you do not need to make it. You have to open the Hulu app. Next, you have to go to the add-on button. By pressing it, you'll get ESPN Plus for $6.99 per month or $69.99 per year. This streaming package includes ads for their service.
But if you find it irritating and want to stream on Hulu without ads, you can pay $6.99 more. In total, you have to pay $12.99 a month to stream your fave games without any ads.
By getting this package on Hulu, you save $3, as it is mentioned above that ESPN Plus charges you $9.99 a month. So, this deal is good if you want the ESPN+ service only on Hulu.
How to cancel your ESPN Plus subscription?
If you don't want to stay connected with ESPN Plus, you can cancel it anytime without any hurdle or obstacle.
To cancel your subscription, you have to open your account. Here you can see the manage option. By clicking this, you will get your required button. By pressing this unsubscribe button, you'll unsubscribe with ESPN Plus.
But if you mistakenly did this or wanted this back, ESPN Plus, will give you a right to re-subscribe. 
Free Trial
ESPN Plus offered a seven-day free trial when it launched, but the bad news is that it will not give any free trial to the new ESPN Plus subscribers after two years.
The tip Is that you can look at the schedule of ESPN Plus and also mention in this article about what to include on ESPN Plus. If your desired content is on the list, you can stream it without any fear factor.
Conclusion
Here in this article, I'll get a picture for you of the ESPN Plus Subscription. Take your time to read this again, and then subscribe to the best one for your streaming service.