Sports channels like ESPN, NFL Network, and FS1 are available on every Fubo TV Plans, along with general entertainment channels. They include AMC, BBC America, FX, and MTV, as well as top news channels.
More people are ditching traditional cable providers in favor of live-streaming services such as FuboTV. In comparing service options and prices, the most pressing question is how much fuboTV costs, as well as which fuboTV plans are available.
Here, we will answer these questions and more, including how many fuboTV channels are available and if a free trial is available.
Fubo TV has two sets of channels, which are listed below. However, there are four plans from which you can choose when you sign up with Fubo tv.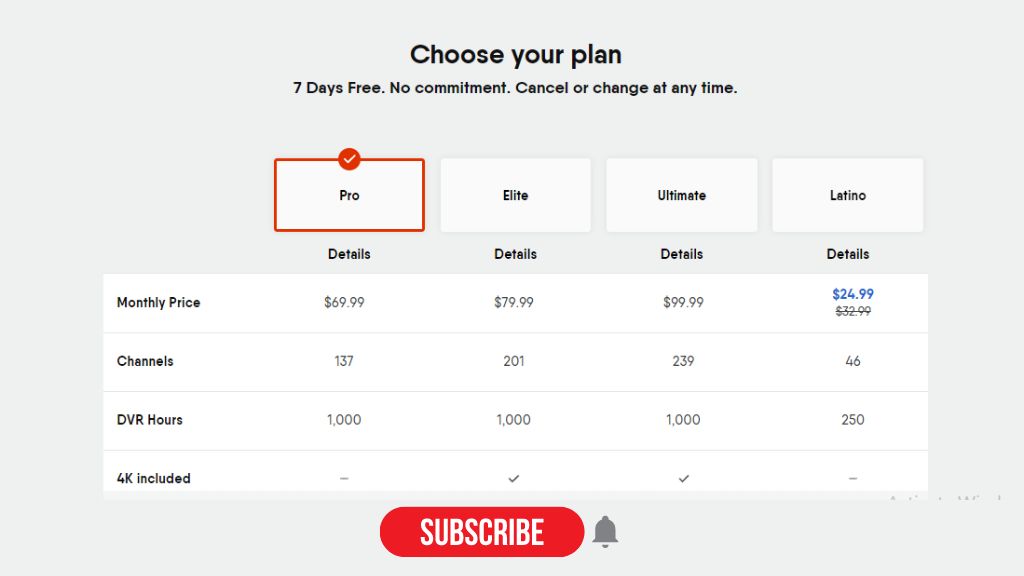 Fubo TV Plans
Starter: $64.99 a month for 113 channels, 250 hours of cloud-based DVR, and three streams at once.
Pro: $69.99 a month for 113 channels, 1,000 hours of cloud-based DVR, and up to 10 streams at once.
Elite: $79.99 a month for 159 channels, Fubo Extra, 1,000 hours of cloud-based DVR, and up to 10 streams at once.
Latino Quarterly: $32.99 a month for 33 Spanish-language channels, 250 hours of cloud DVR, and two streams at once.
Some of Fubo TV's plans come with a 7-day free trial.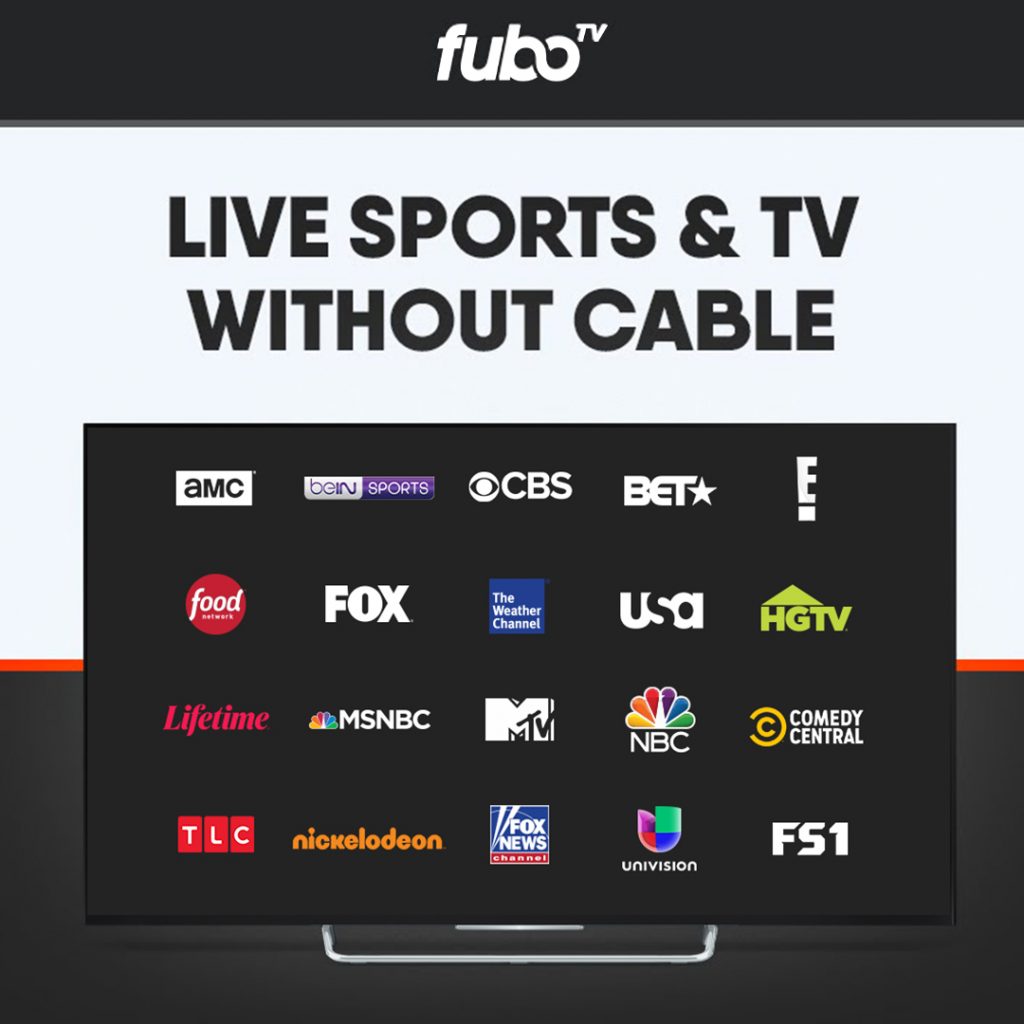 New features on Fubo TV
Fubo TV offers a couple of upgrades that aren't included in the standard package but can be added separately.
You can add DVR storage in two ways: Cloud DVR 250, which increases DVR storage by 250 hours, for $9.99 per month; and Cloud DVR 1000, which increases DVR storage by 1,000 hours, for $16.99 per month.
A Family Share upgrade costs $5.99 per month and allows up to three people to stream simultaneously.
Users who upgrade to Unlimited Screens can watch FuboTV on up to 10 devices at once on their home internet, plus two on the go. Additional screens can be added via Family Share.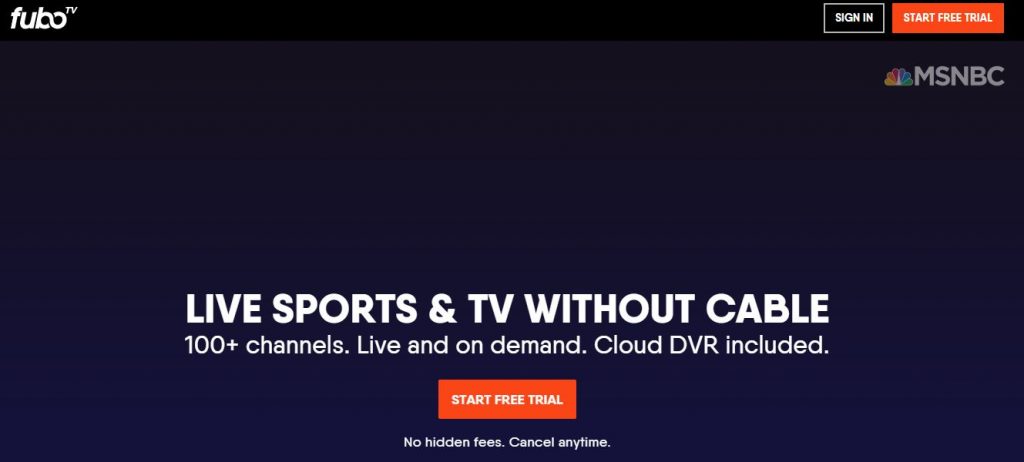 About Fubo TV
Many streaming services include live TV channels as part of their entry-level plans or add-ons. Few platforms can match FuboTV's 100-plus channels in terms of the sheer number of channels.
FuboTV follows a similar business model to its competitors, but it places a greater emphasis on sports networks. New customers can sample the service for free if they want to dip their toes in the water without having to throw down any cash. Its starter package will run you $65 a month, which isn't bad compared to Sling's $35 base plan – but if you want to try it out for free, the company offers a free trial. How it works: Here's what you need to know.
How to sign up for a free trial of FuboTV
Start your free trial by visiting FuboTV's website and clicking the "start free trial" button. Create an account, then. In order to complete the process, a valid credit or debit card is required. Customers returning to FuboTV are not eligible for the free trial.
Visit www.fubo.tv in your favorite web browser or Click the above Button
Click the "Start Free Trial" button.
Enter your e-mail address and a strong password. (Or use the single-sign-on option.)
Choose your package and click "Start Free Trial."
Choose your add-ons and any extra packages.
Click the "Continue to Last Step" button.
Provide your payment information.
Select "Start Watching FuboTV."
If you do not cancel your trial before seven days have passed, you will be charged for a whole month of FuboTV and converted to a complete account.
Remember, however, that canceling your trial will immediately shut down your account, making it impossible for you to access the service for the remainder of the trial period. If you are sure you don't want to proceed but wish to continue testing FuboTV, you should cancel as close to the end of the trial period as possible.
What is included in the FuboTV free trial?
FuboTV offers a free trial of one week starting when you complete the sign-up process.
For your trouble, you get full access to the FuboTV package of your choice, among the Starter, Pro, and Elite packages. Depending on your location and the plan you choose, over 100 channels are available on supported devices.
Additionally, most of these channels offer on-demand streaming content, such as TV shows, movies, and sports events. The availability of on-demand content varies, so your mileage may vary.
Since you're getting the FuboTV package, you'll also get cloud-based DVR storage to record and watch anything you want.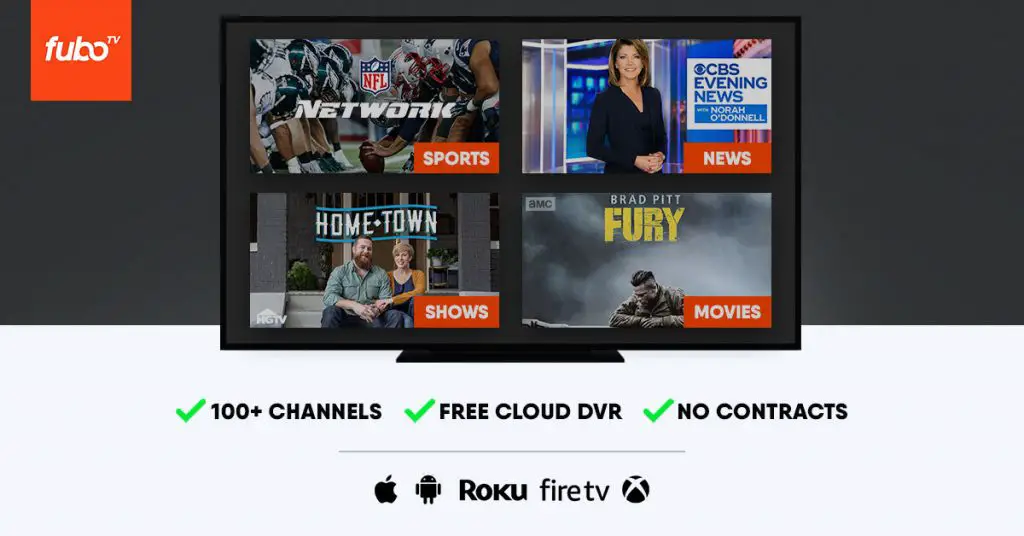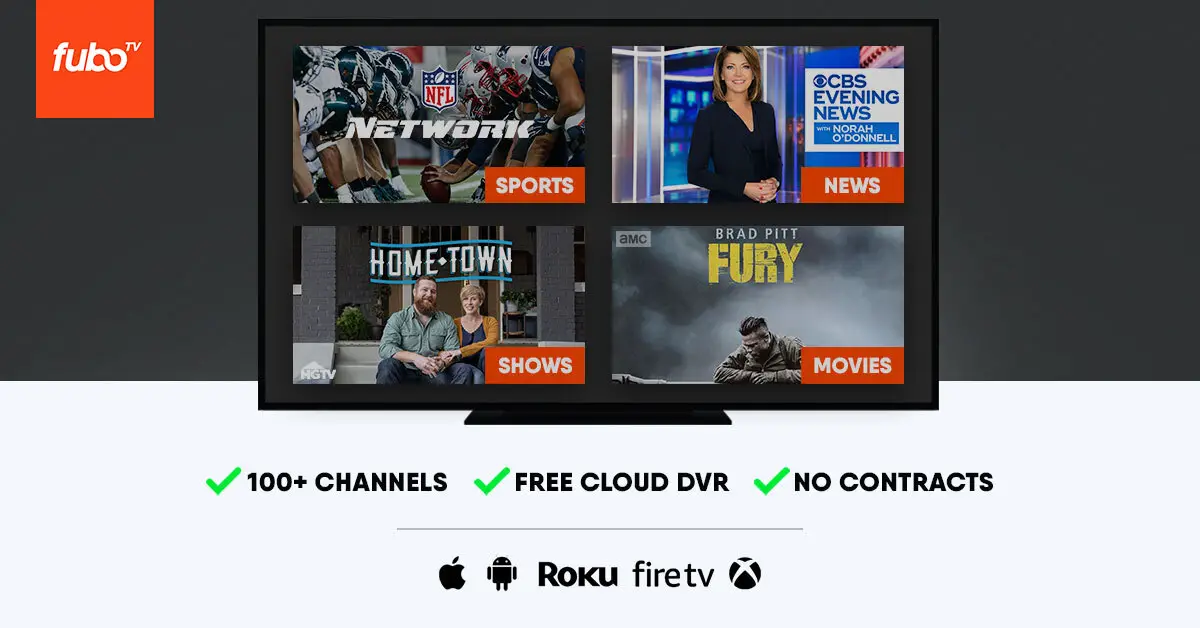 Bottom Line
There is no doubt that FuboTV is one of the best streaming services available, especially for those looking for something similar to a traditional cable package. Featuring a wide range of channel offerings, DVR capabilities, and live sports streaming, fuboTV's various plans are sure to please viewers. FuboTV is the perfect service for you and your family if you want to watch your favorite live TV channels and add-ons.
How do I watch FuboTV?
With FuboTV's free trial, you'll be able to watch live streaming content and on-demand content on any supported device, just like if you were subscribed.
How much is fuboTV per month?
Starter: $64.99 a month for 113 channels and 250 hours of cloud-based DVR, and three streams at once. Pros: $69.99 a month for 113 channels, 1,000 hours of cloud-based DVR, and up to 10 simultaneous streams. Elite: $79.99 a month for 159 channels, Fubo Extra, 1,000 hours of cloud-based DVR, and up to 10 streams simultaneously.
What makes fuboTV different?
With a sports-centric focus, FuboTV sets itself apart from rivals, and Disney-owned networks like ABC and ESPN help fill in the gaps in its schedule. Fubo is also one of the most expensive options due to the $5 increase to $60 per month.
What channels Drop Fubo TV?
FuboTV alerted customers that it would cease carrying six popular A+E Networks channels including A&E, FYI Channel, History Channel, Lifetime, Lifetime Movie Network, and Vice TV.
Editors' Recommendations
ESPN Plus Subscription cost details. How to watch Hotstar Content in the USA.