IPL 2022 Mega Auction witnessed some big buys, some sad faces, and intense bidding wars between franchises. Big players like Suresh Raina, Steve Smith, and Eion Morgan go unsold in this IPl mega Auction. 
Mr. IPL Suresh Raina goes unsold in IPL 2022 mega auction; this is the biggest setback for IPL fans & especially Csk fans. Thala & Chinna Thala duo won't be seen in the IPL. No franchise showed interest in Suresh Raina. How bizarre! End of an era.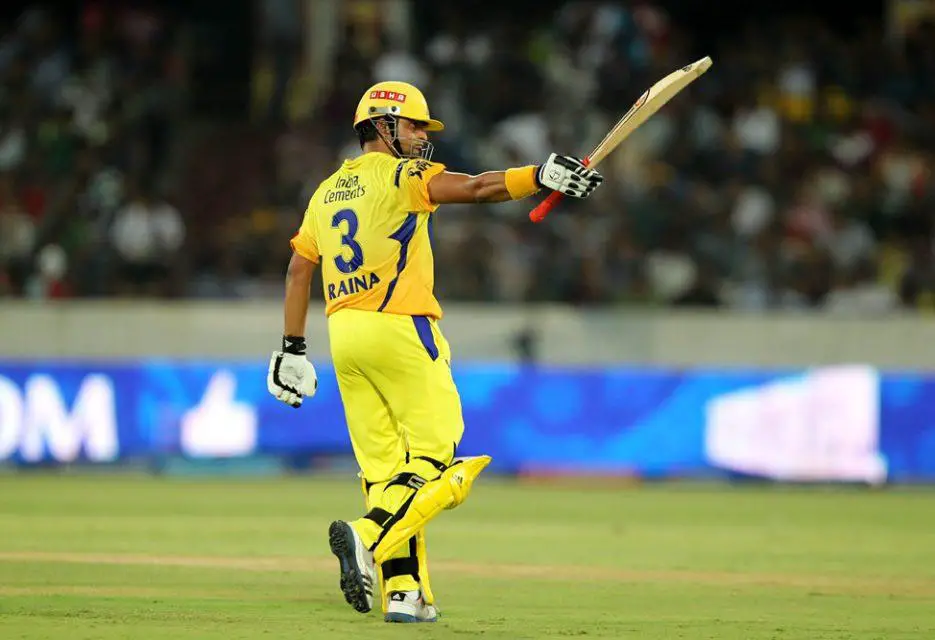 Csk fans were expecting from the management that they would buy Raina in the acceleration round of the unsold player list, but he did not find any interest from csk.
As Csk Skipper Ms Dhoni said, "we are looking to build the squad for next 10 years, so csk management will invest more in future players."
Watch MS Dhoni preparation for IPL 2022
Although CSK had more than 3 crores remaining in their purse, the management has shown no confidence in him.
Raina is among the highest run-scorers in IPL history. So, it came as a shock when Mr. IPL was not sold on Day 1 of the IPL mega auction in 2022. Since Raina retired from international cricket two years ago, he hasn't played much cricket except for the IPL. 
There were many comments on Suresh Raina going unsold at the auction. 
One more biggest breakdown for CSK is that Faf du Plessis IPL 2021 final man of the match award winner and second-leading run-scorer for CSK in last season will join RCB camp. RCB bought Faf du Plessis for more than seven crores. Fans are not happy with the Csk decision as they have not tried to bring back Raina & Faf in the CSK squad.
Both Raina & Faf started their IPL Journey with Csk under Ms Dhoni Captaincy. This is the first time Faf will not play with Ms Dhoni's Team. they both come in most expensive players in ipl list
Suresh Raina IPL Stats
In t20 cricket, Suresh Raina is a visual treat for the spectators. Despite being a solid ball striker, he possesses the rare quality of performing well under pressure. Raina bats at the top of the order and has mastered the art of finishing games. A left-handed batsman, he is also an off-break bowler who frequently provides sudden breakthroughs when needed. As well as his batsmanship and ball skills, Raina has good reflexes on the field.
Here is the Suresh Raina IPL Stats
| | |
| --- | --- |
| Matches | 205 |
| Runs | 5528 |
| 100 | 1 |
| 50 | 39 |
| Highest | 100* |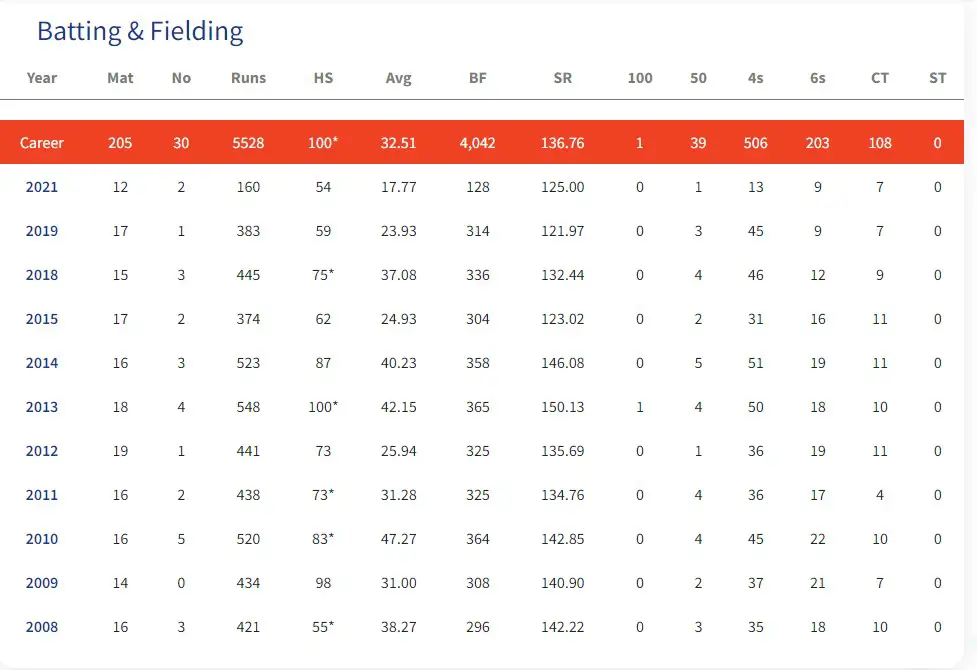 Suresh Raina Top 5 best innings in IPL
Suresh Raina is the reason behind CSK's powerful impact and success in the IPL. Suresh Raina is the second most run-scorer in the history of IPL. He played some crucial knocks for Chennai super kings. Suresh Raina batted at no.3 position for csk for more than a decade.
Here we have Top 5 knocks by Suresh Raina in IPL history.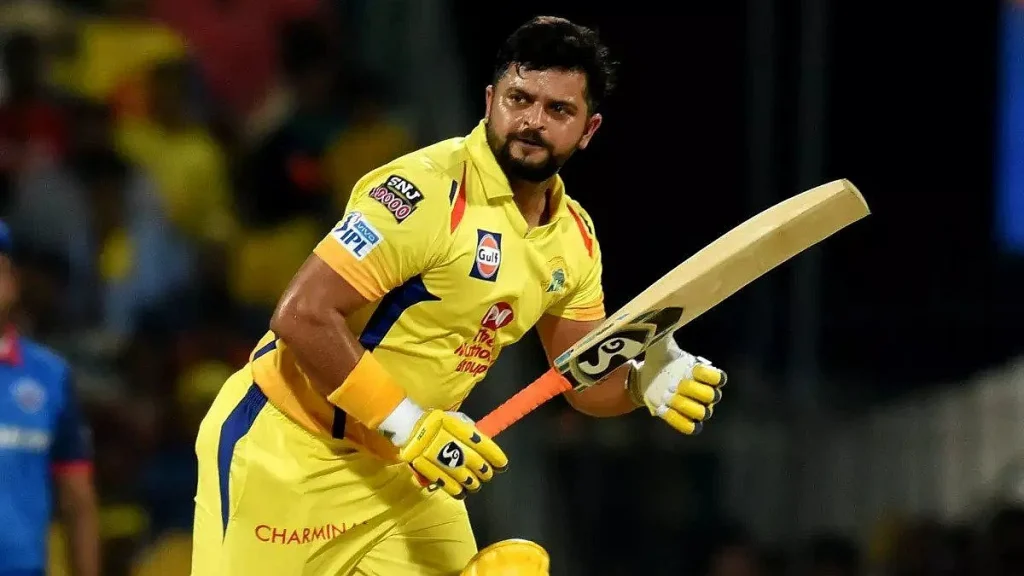 1. IPL Final (2010 against Mumbai Indians)
Suresh Raina played an excellent performance in the final night of the 2010 edition of the IPL, leading CSK on to their maiden triumph. 
Raina forged a game-changing partnership of 72 runs with MS Dhoni for the fourth wicket. As a result of his 35-ball 57, the batsman was named the man of the match.
2. 87 against KXIP (2014)
That's a hell of a knock. Raina scored 87 runs in just 24 balls, chasing the massive 227 runs target. However, a tragic run-out ended the road for the batsman. 
Raina smashed bowlers all over the ground with some classy and big hits.
3. 98 (IPL 2009 against RR)
This is one of the best knocks of Suresh Raina. CSK was down just 17/2 in the fourth over. Then Raina played an unbeaten inning and smashed 98 runs in 55 balls, and set a high 164 runs target against RR.
RR just bowled out in126 while chasing this high total. Raina won the man of the match award for this.
4. 73 (IPL 2011 against RCB)
IPL 2011's first qualifying final saw CSK reduced to 7/2 against RCB. The situation was definitely tense. The target of 176 against an attack that included bowlers like Daniel Vettori and Zaheer Khan was an ambitious one.
A scintillating knock under pressure again earned the cricketer the title of man of the match.
5. 73 (Final, IPL 2012 against KKR): 
Raina thrives under pressure, and this was evident during the final of IPL 2012 against KKR. CSK scored 190 thanks to Suresh Raina, who scored 73 at a strike rate of 192.
Even more remarkable is the bowling attack that consisted of players like Sunil Narine, Brett Lee, and Jacques Kallis, against whom the score was accumulated.