The second day of the IPL 2022 Mega Auction is likely to be equally intense after Ishan Kishan and Deepak Chahar broke the bank on Saturday.
Ipl auction day 2 live will continue at 12 pm IST teams still looking for their core as Mumbai and csk still not bidding too much on players because they try to reassemble their old squad.
England limited over captain Eoin Morgan and Indian under-19 winning captain Yash dhull will come into the hammer today. Oden Smith powerful west indian hitter is on the many teams all rounder list. As several spots are still up for grabs in each camp, all 10 franchises will be looking to splash more cash on Day 2.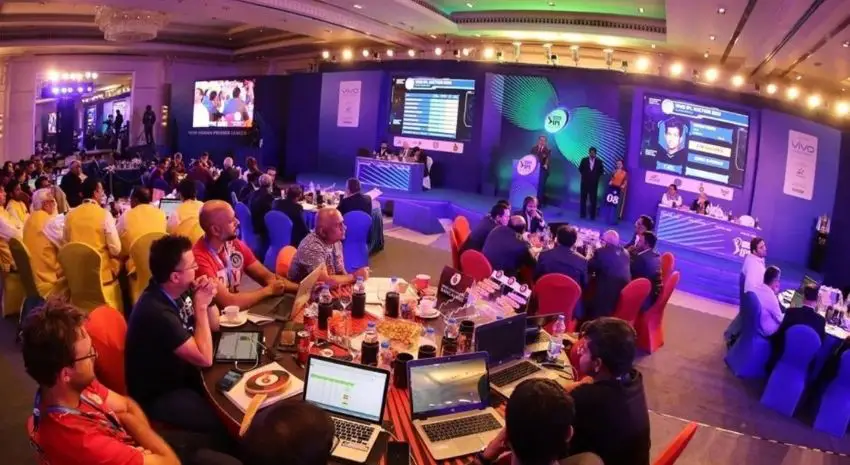 IPL auction Day 1 update: Ishank Kishan and Deepak Chahr steal the deal of their life as MI bought IShan Kishna for Massive 15.5 crore this is the first time Mumbai Indians bid more than 10 crore for any player in the history of the IPL . Deepak Chahar will once again be seen in yellow jersey as CSK bought Deepak for 14 cr.
Read more: 10 Most Expensive players in the history of IPL
Shreyas Iyer also was likely to be the most expensive player of the Day 1 kolkata knight riders bids more than 12 cr. Many teams were looking for Shreyas Iyer to fill their captain gap Rcb and KKR making a bidding war for Shreyas but at last KKR made the final bid 12.5 crore for CSK.
Day 1 IPL was delayed as auctioneer Hugh Edmeades collapsed on stage. In a video message Hugh Edmeades confirms that he is all right and doing well. Charu Sharma will continue the IPL 2022 Auction Day 2 with some stars overseas player.
IPL Auction Day 2 live Updates
Update: Liam Livingstone england all rounder player sold to Punjab Kings at a crazy amount of 11.50cr.
Live Update : Gujrat Titans bought Dominic Drakes for 1.10 cr.
Live Update: Jayant Yadav Sold to Gujrat Titans for 1.70 crore.