Before we jump into any topic and discussion – Here is the current points table for IPL 2021.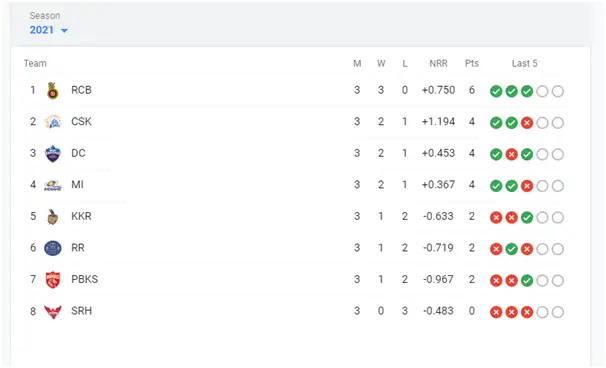 If you put the captain's name against this IPL 2021 current point table, surprisingly, you will find that out of 8 teams, four teams have a captain who is a wicket keeper batsman.
If we talk about the other seasons of IPL excluding 2021, there were not these many wicket keeper batsman captains in the league. We go back like 5 to 7 years ago, there was only one wicket keeper batsman – Mahendra Singh Dhoni.
Captaining in IPL
Apart from that of the two umpires, the captain's position is the most difficult in cricket. In addition to his apparent duties on the playing field, which includes field placement changes, bowling changes, inspiring the players, and general control of his side's actions and results, he must thoroughly focus on the game even though he is not on the field.
If we talk about in the context of IPL – captains are playing with a team that is just there in the camp for few months. It includes foreign players too. So, somewhat every team follows the same concept of playing 11.  They go with 4 Overseas players, few regular Indian national team players, few talented players from domestic cricket who are yet to make their debut.
This involves changing the batting order, issuing instructions to increase or decelerate the scoring pace, making decisions on declaring innings, and various other matters about the game's progress. His tasks outside of playing time begin well before the game starts and can extend to times after the game concludes.
Let's mix it with Wicket-keeping
If captaincy is the most daunting task in IPL 2021, the wicketkeeper's job on play is the most strenuous. In terms of bowling, he is the most important player on the track. He must focus on each ball with the same passion as the batsman taking the delivery.
When spinners bowl, he usually sits up to the wicket; when fast bowlers bowl, he usually stands away from the stumps. However, in any position, he must crouch as the bowler runs into deliver, from which he eventually rises based on the speed and bounce of the ball.
He is often invariably the chief motivator and cheerleader for his team, a task that necessitates a lot of yelling to be heard in all corners of the field, especially in IPL 2021. As a result, it is not shocking that the wicketkeeper is the exhausted player when his team leaves the lot at the end of a game or innings.
So, what is that thing a wicket keeper has that makes him perfect captain?
The wicket keeper has a better and unique position
In IPL, when his team is fielding, the wicketkeeper has a unique role because he is well-positioned to assess the success of bowlers and batters. He is in an excellent position to recognize any weaknesses in bowlers' length and line and flaws in batsmen's technique that his team can exploit.
When making decisions on bowling or field changes, everynonwicketkeepercaptain makes it a point to consult the wicketkeeper. It is also not uncommon to see wicketkeepers adjusting fielder positions depending on his unique perspective of the game.
The wicketkeeper's dominance over other fielders in watching the game's rhythm from the best position in the field could usually give him an advantage when selecting a captain.
If you are outside India during the IPL and want to watch IPL, just use Hotstar Promo Code subscribe now.
IPL 2021 Wicket keeper Batsman Captain Trends
Now, let's see the impressive list of wicketkeeper-batsman in IPL 2021.
1.   Rishabh Pant
Well, to be very honest – He is paying up for every criticism. He had in his initial days for his technique and temperament. Due to his performance in Team India and Shreyas Iyer's injury. He was named captain of the Delhi Capitals team in IPL 2021. He was made captain ahead of some big names like Steve Smith, R. Ashwin, Ajinkya Rahane.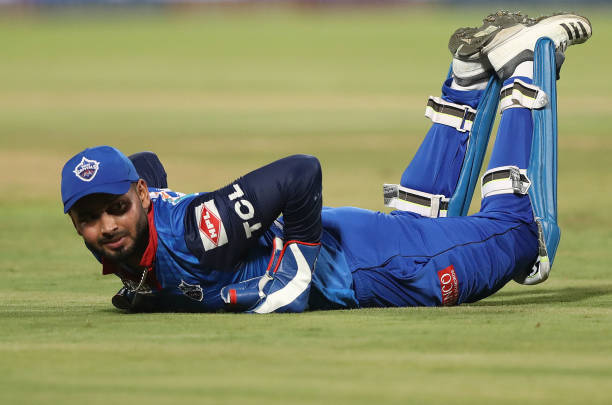 As captain, he has won 2 matches out of the first 3 matches for the franchise in his young career. And not to forget he loves talking behind the stumps.
2.   KL Rahul
He has emerged as a different level player since he has the responsibility of leading Kings XI Punjab and Punjab Kings. He opens the innings as well. Being a wicketkeeper, captain, and opener; He averages 51 in IPL. And he is having a dream run at IPL 2021.
3.   Sanju Samson
He began his career with the Rajasthan Royals franchise, and Now in IPL 2021. He was awarded the captainship with the hope that he would bring home the trophy of IPL 2021 just like Shane Warne did in 2008. Samson is an excellent batsman, but he has little experience leading a team. Currently, Rajasthan Royals are in 6th place.
4.   Mahendra Singh Dhoni
The legend who started the era of successful wicketkeeper-batsman as well as the captain. When it comes to MSD in IPL or current season IPL 2021, numbers are meant nothing. He is known for bringing the best out of any players. And his ability to read the game and situation is exceptional.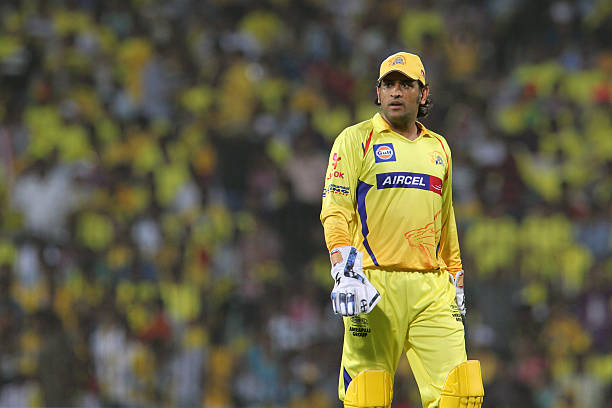 Not to forget that Dinesh Kartik is also a wicketkeeper/batsman captain wholed KKR in IPL 2020. But in the middle of the season, he was demoted from the position.
Wrap Up
So, currently, as we watch IPL 2021 live, there is an era of wicketkeeper-batsman who is captaining their side successfully. Let's see who wins the IPL 2021 this time!