Watch the latest and on-demand episodes of your favourite Star Suvarna TV online on Sling, one of the streaming markets that offer a wide range of Indian TV channels in USA.
"Sling TV launches the Star Suvarna channel on September 13, 2023— Now you do not need a subscription to multiple streaming services, as Sling TV accomplishes all your demands by giving you the new largest home for Indian TV Channels & Hindi movies, or live and on-demand blockbuster serials. It is the best way to watch Indian Channels in USA."
To watch Star Suvarna on Sling TV, you need to sign up for the Sling subscription plan. Read the below article to learn how to watch Star Suvarna on Sling TV. How do I subscribe to Star Suvarna on Sling TV? Which package offers Star Suvarna everything that is absolutely necessary to know before a Sling TV subscription?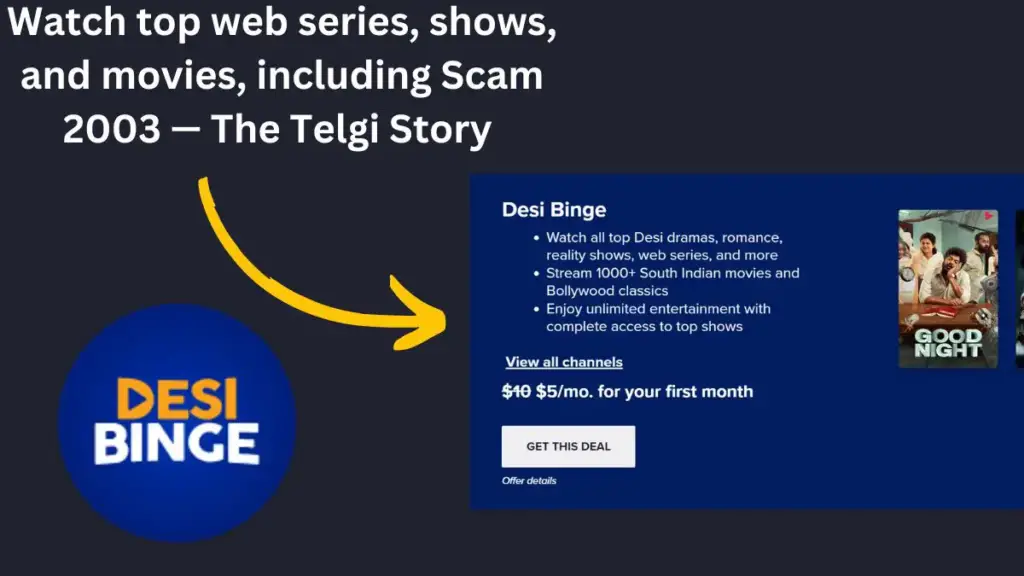 Best way to watch Star Suvarna in USA:
Star Suvarna is now on Sling TV! The best and most affordable way to watch Star Suvarna is through Sling streaming.
Sling TV is one of the most popular streaming apps in the US. It lets you watch your favourite content, whether it's cricket, the latest news, sports, shows, Indian Channels, the Arabic lineup, French programming, Hindi movies, or serials. You get what you want with the best Sling TV plans.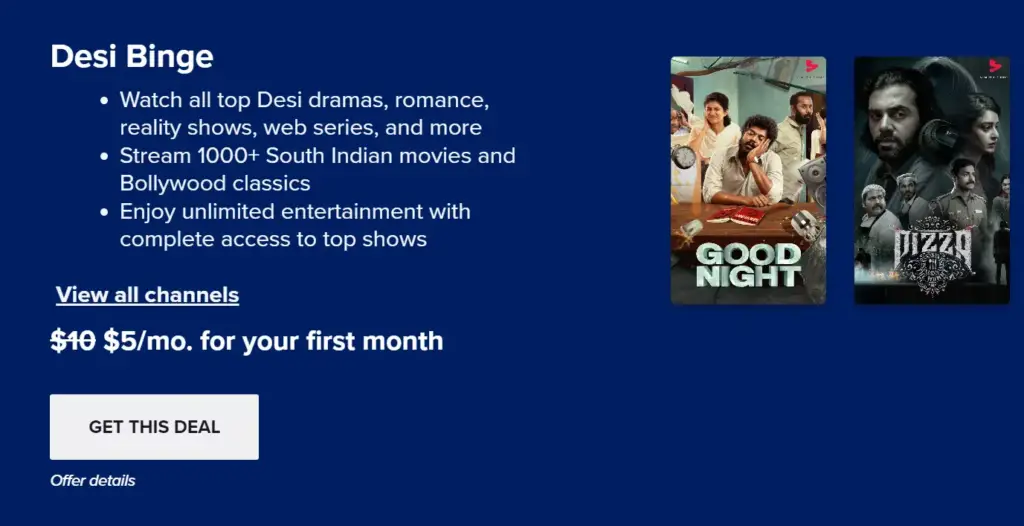 Introducing Star Suvarna on Sling TV:
On September 13, 2023, Sling TV will launch Star India Channels on its Desi Binge Plus pack, whose channel lineup includes the streaming of popular Star Suvarna TV. Astounding!
Sling TV offers its users an incredible Sling Plan with which they can watch Desi entertainment with a blend of Star India Channels. Watch online all the episodes and movies of the Star India VOD brand (including Star Suvarna) with the Sling TV Desi Binge Pack. 
Check the related article! How to Watch Star India Channels In USA. This article includes all the complete details about new launching Sling Star India Brand Channels.
Which Sling TV Plan offers the Star Suvarna Channel?
If you have a subscription to the Sling Desi Binge pack, you can color your screens with Star Suvarna now!
Sling Desi Binge + Star India Channels:
From September 13th, the Sling TV Desi Binge entertainment pack also gives you the Star India Channels to stream (Star India Channels include Star Suvarna). 
This pack subscription costs you $10 per month.
Currently, Sling TV is offering a 50% OFF deal, meaning you can access all of the Desi Binge content plus Star India networks for just $5.
You will enjoy all the episodes of desi dramas, shows, web series, and 1000+ South Indian movies and Bollywood classics.
Plus, access to Star India Channels gives you the ability to watch video-on-demand content live on your screens.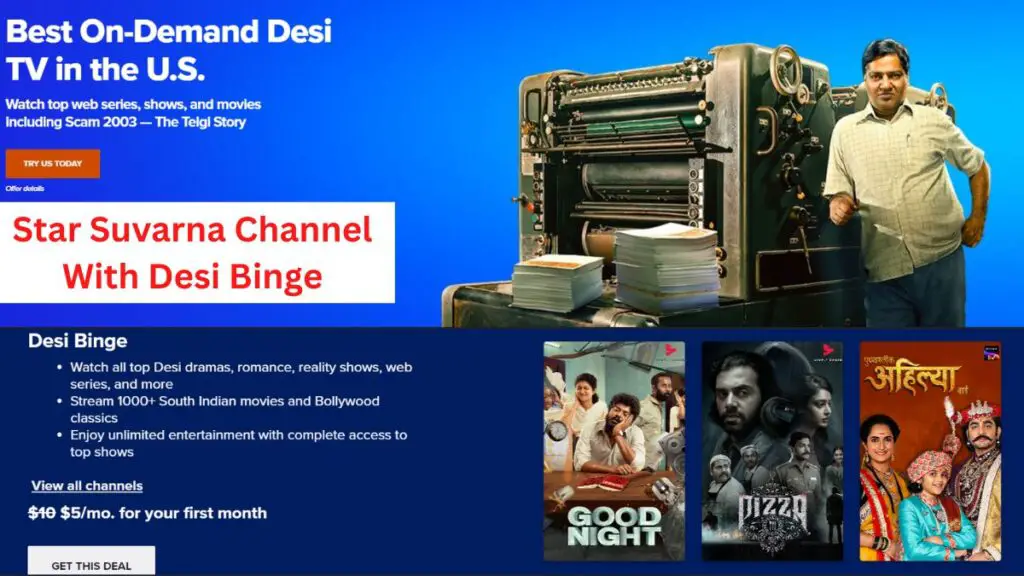 Want more entertainment? Get NFL on Sling TV with a 50% discounted offer.
Which Indian Channels does the Sling Desi Binge + Star India Pack offer?
The popular networks that are included in the Sling Star India brand are:
Star Suvarna.
Star Plus.
Star Bharat.
Maa TV.
Asianet TV.
Maa Movies.
Asianet Movies.
Vijay TV.
Other Indian entertainment networks on the Desi Binge Pack are:
MX ONE.
SONY Liv.
Shemaroo me.
Simply South.
Hurrah! You can also stream NBC and FOX if they are available in your area.
How to watch Star Suvarna on Sling TV?
To watch Star Suvarna on Sling, you need to subscribe to the Desi Binge pack step by step by following the following guide:
Download the Sling TV app or visit the link to sign up.
Fill in the details required by Sling TV, such as email and password.
Now select the package you want to stream or click on 'Desi Binge Pack' (as you want to stream Star Suvarna Channel).
Scroll down to check all the "Extras" or "Premiums" if you want to add them or customize your pack. 
After creating your pack, you are switching to payment details.
Give all the Sling TV payment credentials.
When it's done! With a single click, you can watch Star Suvarna.
Why is Sling TV the best way to watch Indian Channels in USA?
Sling TV is considered to be the best streaming service 2023 because it entertains its users with a huge network of Indian Channels and Hindi movies.
Let's disclose some points quickly that compels you to get a subscription to the Sling TV over-the-top streaming app in USA.
It offers a wide range of Indian Channels, movies, and serials for its customers in different packages according to demand.
Having streaming available in 10 different languages such as Malayalam, Bangla, Hindi, Telugu, Punjabi, Tamil, Bangla, Gujarati, Marathi, Kannada, and more
Allowing you to stream on multiple devices.
It has 50 hours of cloud DVR storayge for free. 
Sling TV is compatible with many devices, such as the Amazon Fire TV, Roku, Samsung Smart TV, and more.
Offers a lineup of national and international channels.
Excellent customer support. 
Final Verdict:
To sum up, Sling TV is a US-based streaming service that lets its users enjoy the latest entertainment content they want. 
Sling launched Star India Channels on September 13 as it respects what its customers demand, so now you do not have to switch the cable to stream the Star India Brand channels like Star Suvarna; you get them all on one page. 
If you sign up with Sling TV instantly, you will get a chance to stream your first month for 50% OFF. GO AND ENJOY SLING TV STREAMING NOW!