FA Cup Semifinals, After a weekend of quarter-finals, Chelsea, Manchester City, Crystal Palace, and Liverpool will be in the last four.
Tuchel's Blues will be hoping to book their place in a third consecutive final after losing their previous two to Arsenal and Leicester City, while City will be hoping to keep alive their historic treble hopes.
As for Crystal Palace, a win in the semi-final would secure them a place in the final two for the first time since 2016, while Liverpool is trying to win their first FA Cup under Jurgen Klopp.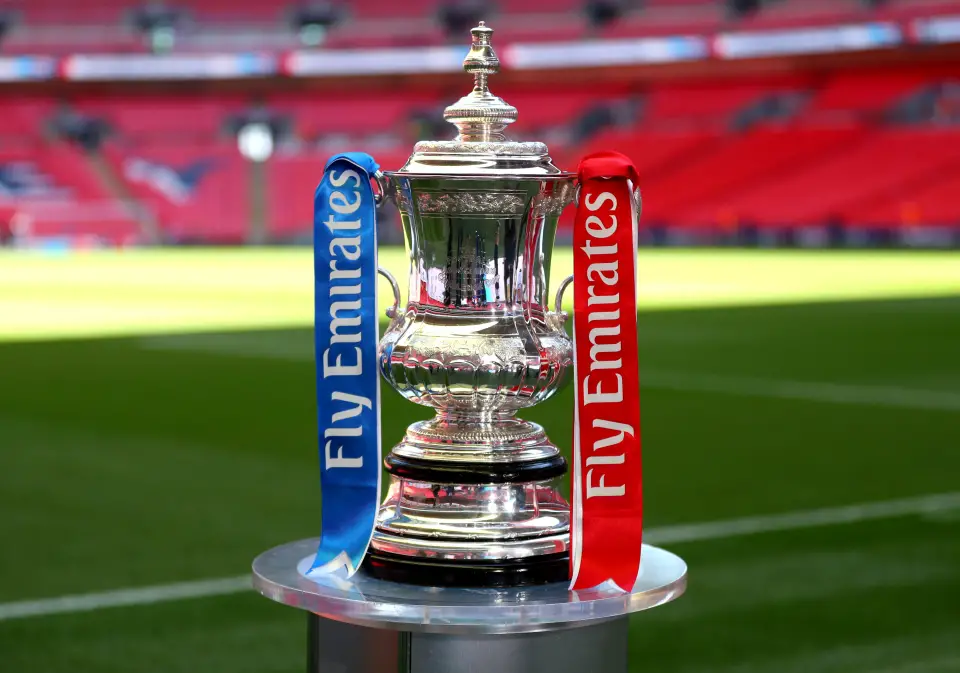 Steps to Signup and Watch FA Cup Semifinals
Subscribers to access ESPN Plus content only after purchasing a subscription through the ESPN App or ESPN Plus Website. For further assistance, please see below the steps on Subscribing to ESPN Plus.
Get the ESPN Plus App on your TV, streaming device, or mobile device.
Log in to App or from the official site espnplus.com. You'll see the Login button in the top right-hand corner.
If you do not have an ESPN Plus account, then you will see a Yellow Button "Get the Disney Bundle," with a link "Subscribe to ESPN Plus only." below it. Select the package you wish to purchase.
On the next page, click on "Create Account." Enter your details and click "Sign Up Now.".
Select the monthly or annual plan that best fits your needs. It will tell you how much you will be charged and when your subscription will renew.
If you are using PayPal, you can link your PayPal account; you can enter the credit card information if you are paying with a credit card.
Accept the terms and conditions and click "Buy ESPN Plus.". You should now see the "Success" page, indicating that everything went well.
ESPN Plus subscriptions are only $6.99 per month. There is no contract, so you can cancel at any time. For a discounted rate of $69.99 per year, you can opt for a yearly subscription. In addition to ESPN, Disney also owns Hulu and Disney+. For just $13.99, you can get Disney+, Hulu, and ESPN Plus.
FA Cup Semifinals – 4/16 – 4/17
Men's:
FA Cup returns on 4/16 with both Men's semifinal matches airing exclusively on ESPN+
3 out of 6 Tier 1 teams remain in the tournament and SF yielded a Tier 1 draw between Man City and Liverpool!
Both matches will be played at the historic Wembley Stadium
Storylines:
Two of the best teams in Premier League/World will battle it out in Tier 1 match exclusively on ESPN+: 4th FA Cup SF appearance in 6 years for Manchester City. First SF appearance for Liverpool since 2015
Chelsea for sale: Current owner and Russian oligarch Roman Abramovich was sanctioned by the UK government essentially forcing him to sell the club without profit. The team must operate under certain restrictions until sold so progressing to the final would be a huge achievement.
Star players throughout Manchester City (De Bruyne, Sterling, Bernardo Silva), Liverpool (Salah, Mane, Van Dijk), Chelsea (Lukaku, Pulisic, Mount), and Crystal Palace (Zaha).
Matches:

4/16 at 10:30 AM ET, Manchester City vs Liverpool
4/17 at 11:30 AM ET, Chelsea vs Crystal Palace.
Women's
Women's FA Cup returns on 4/16 with both semifinals matches airing exclusively on ESPN+
3 out of the top 4 teams in the Women's Super League remain in the tournament and the SF draw yielded a rematch of last year's final between Arsenal & Chelsea!
The winners of the SFs book a trip to the Final at the historic Wembley Stadium on Sunday, May 15th
Storylines:
The rematch of last year's final: Arsenal will look to seek revenge on Chelsea after the 3-0 drubbing they faced by them in last year's final.
Chelsea & Arsenal sit 1st and 2nd in the table respectively, only separated by 1 point
International Stars: Arsenal houses local USWNT star Tobin Heath while Chelsea has all-time leading Australian international scorer, both male and female, Sam Kerr.
Matches:

4/16 at 7:15 AM ET, West Ham United vs Manchester City
4/17 at 7:30 AM ET, Arsenal vs Chelsea.
FAQs on How to watch FA Cup Semifinals
Is the FA Cup on ESPN?
ESPN has the rights to broadcast the FA Cup in the United States
Where can I watch the FA Cup semifinals?
Streaming online of the two semi-finals will be available via either the BBC iPlayer or ITV Hub, as with the rest of this year's tournament.
Where can I stream FA Cup?
ESPN+ will broadcast the match in the United States.
Where can I watch FA Cup in the UK?
In the UK, FA Cup games are broadcast live on BBC and ITV. Every season, the BBC shows up to 18 FA Cup matches live on TV, and ITV shows more than 20. BBC and ITV both broadcast the FA Cup final live. Replays of the final are shown on both channels.
Who is playing in the FA Cup semi-finals?
In one semi-final, Manchester City will face Liverpool, and Chelsea will face Crystal Palace.
When are the FA Cup semi-finals?
The semi-finals will take place at Wembley Stadium on Saturday, April 16th, and Sunday, April 17th.