The Cricket World Cup, one of the most prestigious tournaments in the world, captivates fans with its thrilling matches and a showcase of Cricket excellence.
If you're in the United States and eager to catch the excitement of the Cricket World Cup live, this comprehensive guide is your ticket to an unforgettable viewing experience.
We've covered you, from online streaming options to paid channels and streaming services.
Get ready to witness the intense battles on the field as teams try to go all the way and win the Cricket World Cup. The tournament will feature 10 of the most talented cricket teams in the world competing against each other over 45 days for a chance to bring home the championship trophy.
Let's dive into the world of the Cricket World Cup and discover how you can watch Cricket World Cup live in the USA.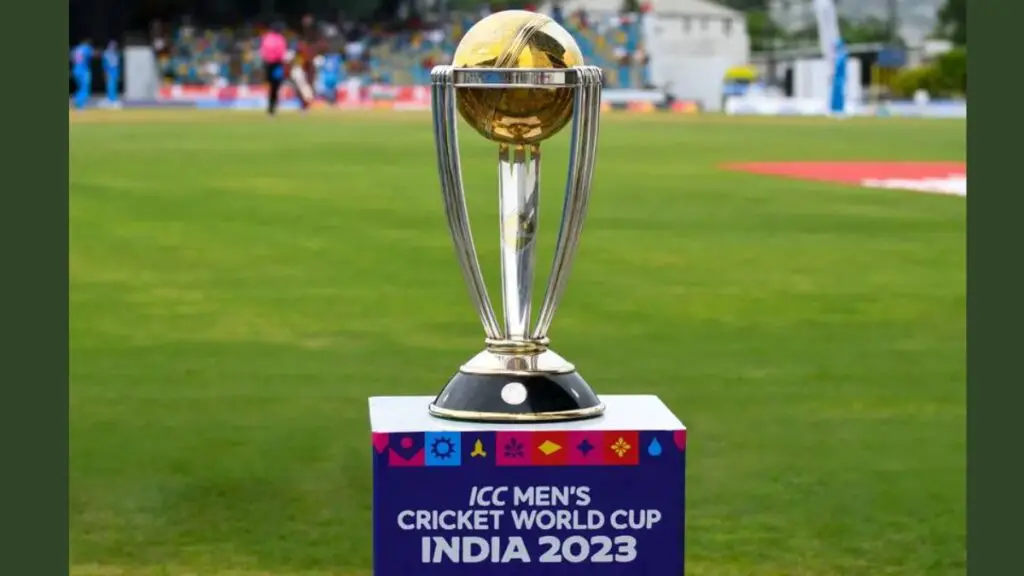 How To Watch Cricket World Cup Live in USA?
Below are the most affordable and easy-to-use apps to watch the ICC Men's Cricket World Cup 2023. With a standard subscription, you can access all 48 games of the tournament live or on-demand, as well as match highlights.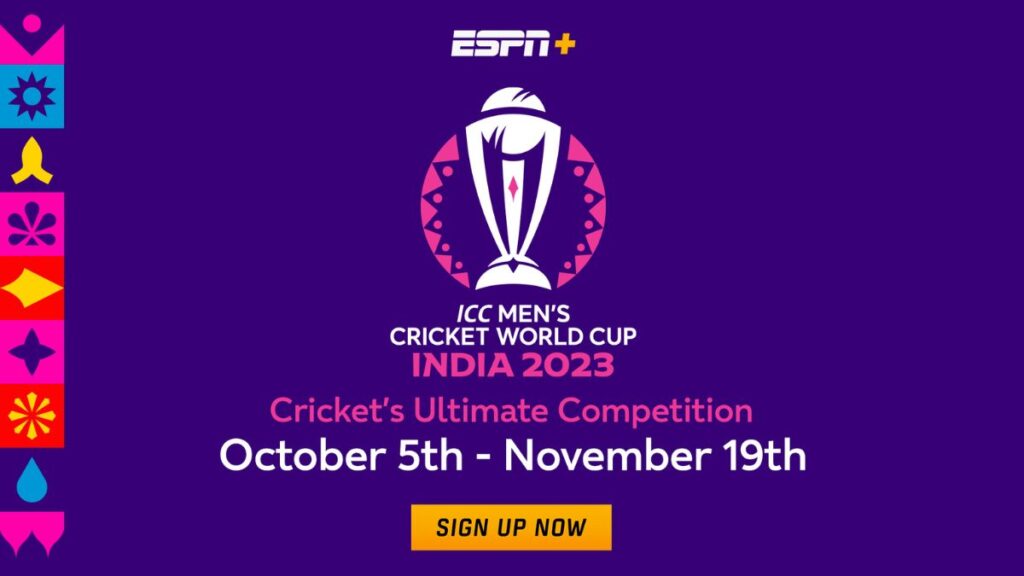 ESPN+/Disney Bundle (50% Off): ESPN+, a leading sports streaming service, offers live coverage of cricket matches. With accessible plans, including a monthly subscription at $9.99 and an annual plan at $99.99, ESPN+ ensures you don't miss a moment of the World Cup action. The platform provides a seamless experience across devices, enabling fans to relish the game's excitement on smartphones, tablets, and smart TVs.
SlingTV (50% Off): Sling TV offers a customizable viewing experience, allowing users to tailor their channel selection. With various budget-friendly packages, such as Willow Cricket Monthly at $10, Desi Binge Plus Monthly at $10, and the Annual Plan at $100, SlingTV caters to diverse preferences. Their 50% off promotion adds value to your cricket-watching experience.
Live Cricket TV HD: Developed by Sports Stream, this app ensures an immersive live TV experience, covering top cricket leagues like IPL, PSL, BBL, and the ICC World Cup. Enjoy live matches without any subscription charges, making it an ideal choice for passionate cricket aficionados.
SonyLIV: SonyLIV, a premium entertainment platform, offers live cricket streaming, making it a popular choice among sports enthusiasts in India. With a wide range of content, including movies, web series, and live sports, SonyLIV ensures an engaging experience for cricket lovers.
Cricket Australia Live: This app, connected to the Kayo streaming service by Fox Sports, provides live cricket matches, highlights, updates, commentary, and analytics. Stay updated with your favorite teams' progress, and never miss a thrilling moment of the game.
Willow TV: Willow TV offers live cricket matches, interactive scorecards, and ball-by-ball commentary on smartphones. Its user-friendly interface and comprehensive coverage make it a go-to choice for cricket enthusiasts.
SuperSport: South African cricket fans can rely on SuperSport for live streaming of international cricket events, along with live scores, commentary, highlights, and schedules. Stay tuned to your team's progress and enjoy a comprehensive cricket experience.
Link to Get free apps to Watch Cricket World Cup 2023 here
Conclusion
In summary, whether you opt for paid services like ESPN+ and SlingTV or prefer convenience apps like Live Cricket TV HD, SonyLIV, Cricket Australia Live, Willow TV, or SuperSport, the 2023 Cricket World Cup in the USA promises an exhilarating cricket-watching experience.
These apps offer seamless live streaming, on-demand content, and user-friendly interfaces, ensuring you stay connected with the game wherever you go.
FAQs
Can I Watch Cricket World Cup 2023 live for free in the US?
No, in the United States, cricket World Cup coverage requires a subscription.
Who won the last Cricket World Cup?
England won the 2019 Cricket World Cup in a thrilling final against New Zealand. In the 2023 World Cup group stages, the defending champions will face New Zealand once again in their first match.
Do I need a cable subscription to watch Cricket World Cup live in the US?
No, an internet connection is sufficient. ESPN+ and Sling TV are internet streaming services providing comprehensive coverage of the Cricket World Cup.