There is no doubt that cricket is the most beloved sport worldwide, and we all enjoy watching cricket, especially when the world cup is on and our favorite team is playing.
It is impossible to watch all the live updates on television. Therefore, we have compiled a list of the Best free live-streaming apps to watch cricket World Cup live in the USA. Using these apps, you can stay up-to-date with Ball by Ball Commentary, Highlights, and expert analysis.
Enjoy the thrill of the game from the comfort of your own phone as you support your favorite team!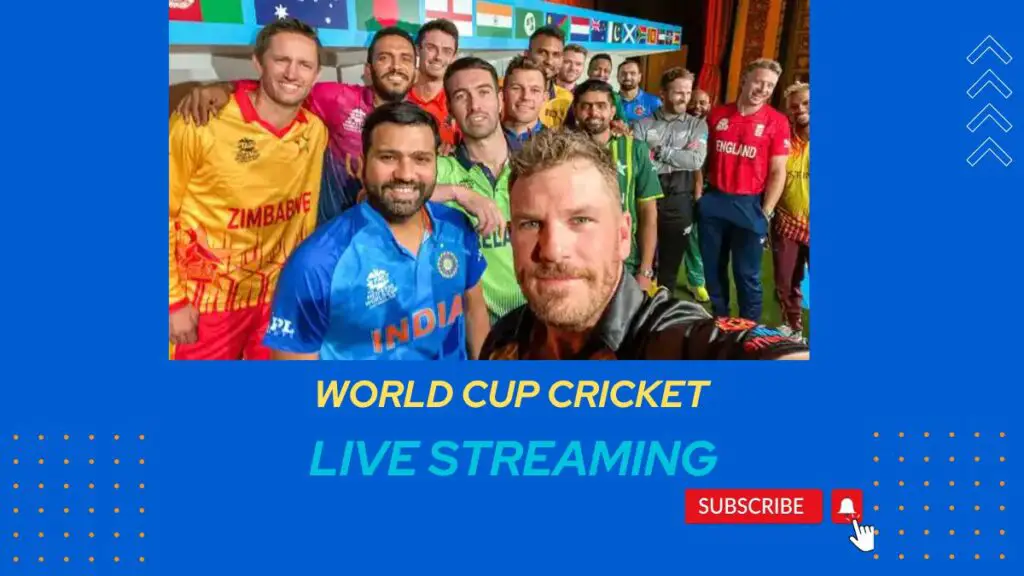 What is ICC Cricket World Cup?
There is an international cricket competition called the ICC Cricket World Cup. The game is played in ODI and T20 formats for both men and women. A governing body for the sport, the International Cricket Council (ICC), organizes the event.
In addition to the Cricket World Cup and the T20 World Cup, the ICC organizes and governs other major international tournaments in cricket. Furthermore, it appoints the umpires and referees for Test matches, One Day Internationals, and Twenty20 Internationals.
How To Watch Cricket World Cup Live in USA?
You have a lot of options if you want to watch all of the 2023 Cricket World Cup games live in the USA. Whether you want to save money or have a better experience, you can watch the games live with both free and paid apps.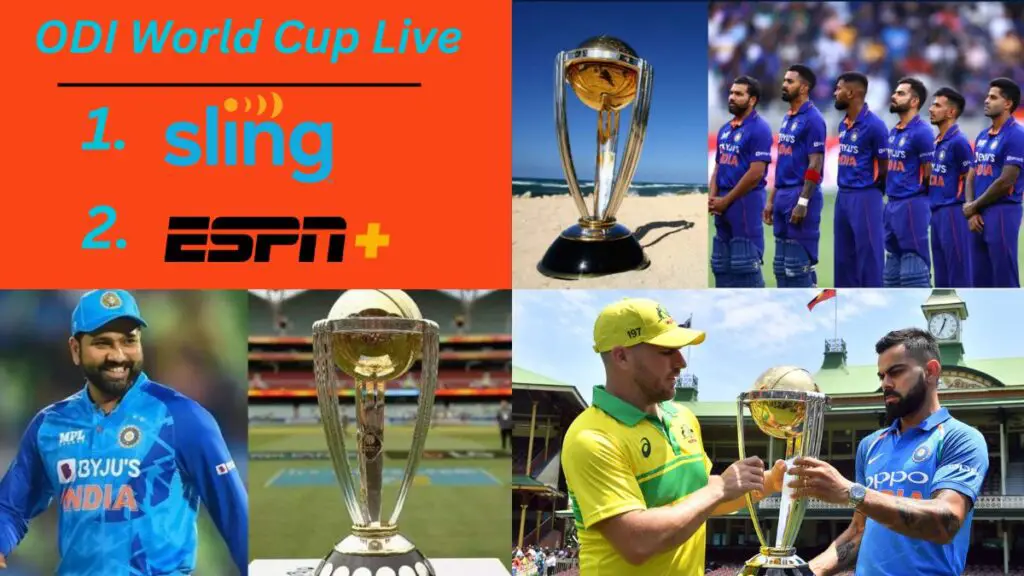 Here are some of the most popular ways to watch the World Cup live.
Paid Apps To Watch Cricket World Cup Live
Fans of cricket in the USA can now watch the Cricket World Cup live on SlingTV and ESPN+.
1. ESPN+/Disney Bundle (50% Off)
ESPN+, on the other hand, offers a variety of sports programming, including live coverage of cricket matches.
It is easier than ever to follow all the action on both platforms, which are available on a variety of devices, including smartphones, tablets, and smart TVs.
ESPN+ has some great plans that let you stream a lot of different things. Here is ESPN Plus Subscription Cost:
ESPN+ Monthly costs $9.99 per month and gives you access to both live and on-demand programming.
You can subscribe to ESPN+ for a whole year for $99.99. With this feature, you can watch the season's best moments from any match over and over again.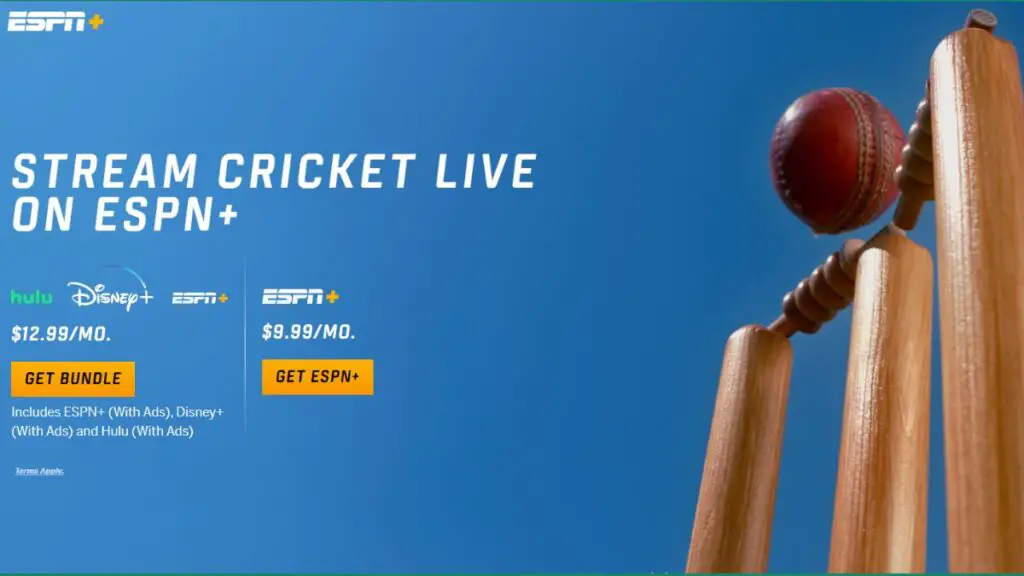 2. SlingTV (50% Off)
With Sling TV, users can customize their viewing experience by choosing channels and accessing matches, highlights, and other cricket-related shows already aired.
SlingTV offers many packages and channels, so you can find a plan that fits your budget including your favorite shows and movies.
Willow Cricket Monthly: $7 Per month
Desi Binge Plus Monthly: $15 Per month.
Willow Cricket Annual: $60 Per Year.
Dakshin Pack: $20 Per month.
Try out the $60 Annual Plan if you want to see everything on every channel.
Free Apps to Watch Cricket World Cup Live
There are many free apps available on the internet that allow you to watch the cricket World Cup for free, but we have selected some of the best ones that provide all premium benefits without any subscription charges.
Live Cricket TV HD – FREE
SonyLIV
Cricket Australia Live
Willow TV
Tata Sky Mobile
Jio Cinema
SuperSports
1. Live Cricket TV HD – FREE
This streaming app was developed by Sports Stream to keep you entertained wherever you are. You only need a smartphone and an internet package to watch your favorite match. It covers all the top cricket leagues like the IPL, the PSL, the BBL, and the ICC World Cup.
The Live Cricket TV HD app lets you enjoy a live TV experience. With this app, you can watch all live cricket action without spending a penny.
2. SonyLIV
SonyLIV might be the best live sports app in India for you. SonyLIV is a popular pay-to-play entertainment platform with sports, movies, web series, TV shows, live cricket streaming, and news updates.
3. Cricket Australia Live
Your Smartphone must be connected to the Kayo streaming service provided by Fox Sports to run the Cricket Australia Live App. In addition, it offers live cricket matches, highlights, live updates, commentary, and analytics.
4. Willow TV
Willow TV lets you watch all the cricket action on your smartphone. The best cricket app for Android and iPhone is Willow TV. Live cricket matches are available, including interactive scorecards and ball-by-ball commentary.
5. Tata Sky Mobile
You can stream live TV channels, TV shows, movies, sports, and much more on Tata Sky Mobile. With Tata Sky Mobile, you can watch your favorite sports or TV shows anywhere you are with a smart TV in your pocket.
6. JioTV
A popular live-streaming app in India, JioTV offers instant access to TV programs, 650+ TV channels, cricket matches, highlights, and the latest sports news. JioTV subscribers not only enjoy live cricket but also multiple entertainment options. The JioTV app has a unique feature that allows users to pause and play live TV channels so that they do not miss a moment of their favorite show or match.
7. SuperSport
South African cricket fans can watch cricket action on SuperSport. Aside from football, cricket, rugby, golf, tennis, and motorsports, SuperSport covers all global sports events. Moreover, it offers live cricket streaming of all international events, including live scores, commentary, highlights, schedules, and more.
During a live match, you can track your team's progress. You can also set a reminder to make sure you don't miss any updates.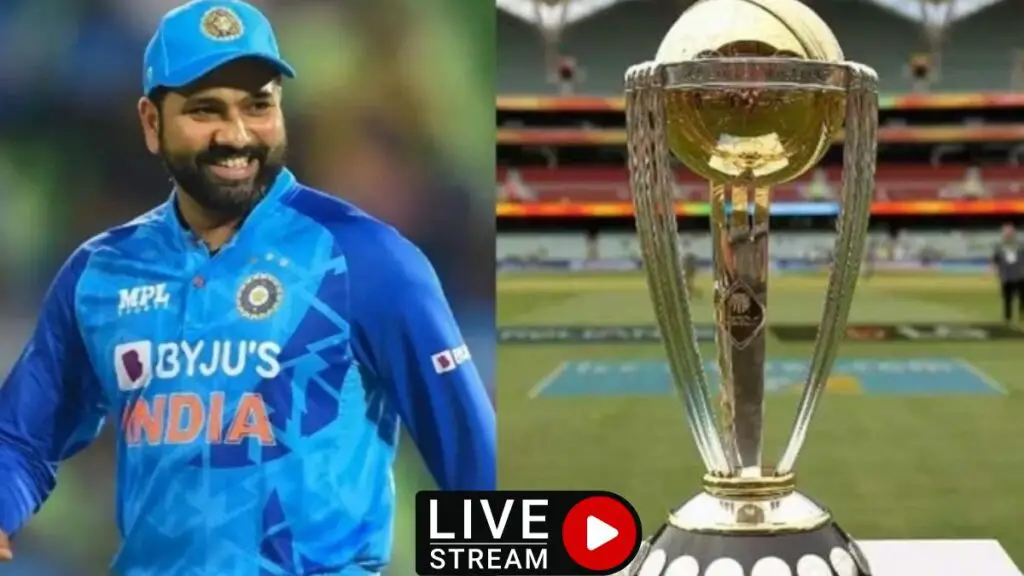 Conclusion
There are several great free and paid apps available for fans in the US to watch the ODI World Cup 2023. These apps offer live streaming of games, content that can be watched whenever you want, and easy-to-use interfaces.
If you love cricket or just want to stay up-to-date on the latest games, check out these Best Free and Paid Apps.
FAQs
Can I Watch Cricket World Cup live for free in the US?
No, In the United States, cricket World Cup coverage requires a Subscription.
Who won the last Cricket World Cup?
England won the 2019 Cricket World Cup in the final against New Zealand by a hair's margin. In the 2023 World Cup group stages, the defending champions will play New Zealand again in their first match.
Do I need a cable subscription to watch Cricket World Cup live in the US?
An internet connection is enough. You do not need a cable subscription.
ESPN+ and Sling TV is internet streaming services that provide coverage of the Cricket World Cup.