Cricket is not just about runs and wickets, it's also about style. In the world of cricket, players are often admired not just for their performance on the field but also for their fashion sense.
From their hairstyles to the way they dress, these cricketers have become style icons and have inspired fans around the world.
So with the user's review and player's popularity, we have made a list of the Top 10 most stylish cricketers in the world showcasing the best of stylish and classic fashion, each player bringing their unique personality to the game.
So, without further ado, let's examine the cricketers who have left an impression on their personal style.
Top 10 Most Stylish Cricketers In The World
Here is the list of the Top 10 Most Stylish Cricketers In The World:
1. Kevin Pietersen
Kevin Pietersen played cricket for England from 2005 to 2014. In those 9 years, he made such an impact that he is still remembered as one of England's best.
K Pietersen has the best style of all the people. Kevin Peter Pietersen was born in South Africa on June 27, 1980. He is the latest in a long line of overseas players who have played for England.
Kevin Pietersen was a rock star, and cricket fans all over the world loved him very much. He is well-known for both the switch and the reverse sweeps for sixes. He was 6 feet 4 inches tall, which meant he could get on top of the ball and hit it everywhere.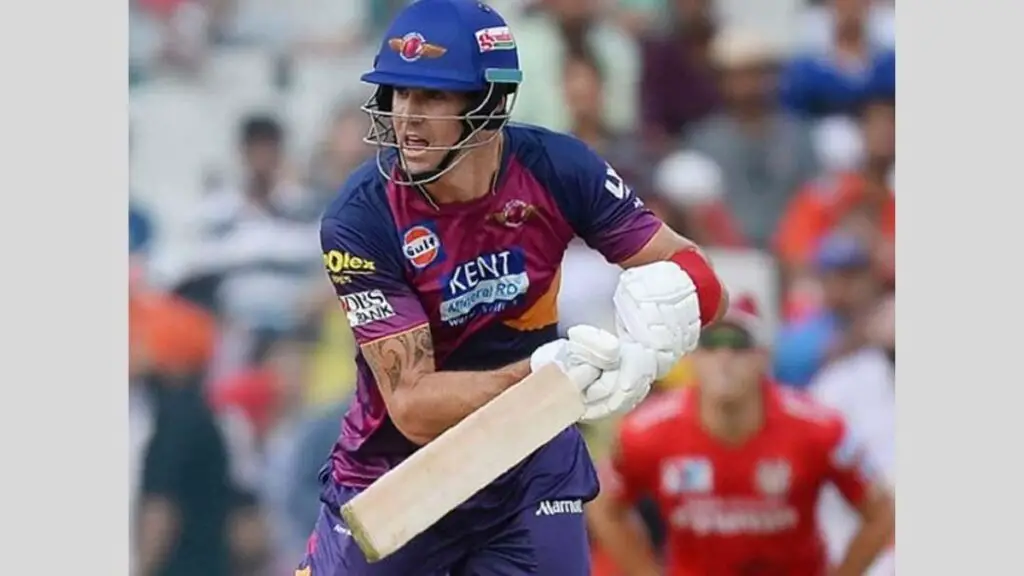 The paparazzi have always liked the way he dresses. He looks good in any outfit, whether it's a stylish suit or pink shorts and a vest for the beach. With his three lion tattoos, he is one of the most stylish cricket players.
Check out our similar article on the Top 10 Most Handsome Cricketers In The World.
2. Virat Kohli
Virat Kohli is one of the most well-known cricketers in India and around the world right now. His sense of style is shown by his neatly trimmed beard and the fact that he changes his hairstyle and clothes all the time.
Virat Kohli was born on November 5, 1988, in Delhi. His parents, Prem and Saroj Kohli are Punjabi. Vikas Kohli, his brother, works in business. Bhavna Kohli is the name of his sister. Prem Kohli was a lawyer for criminal cases.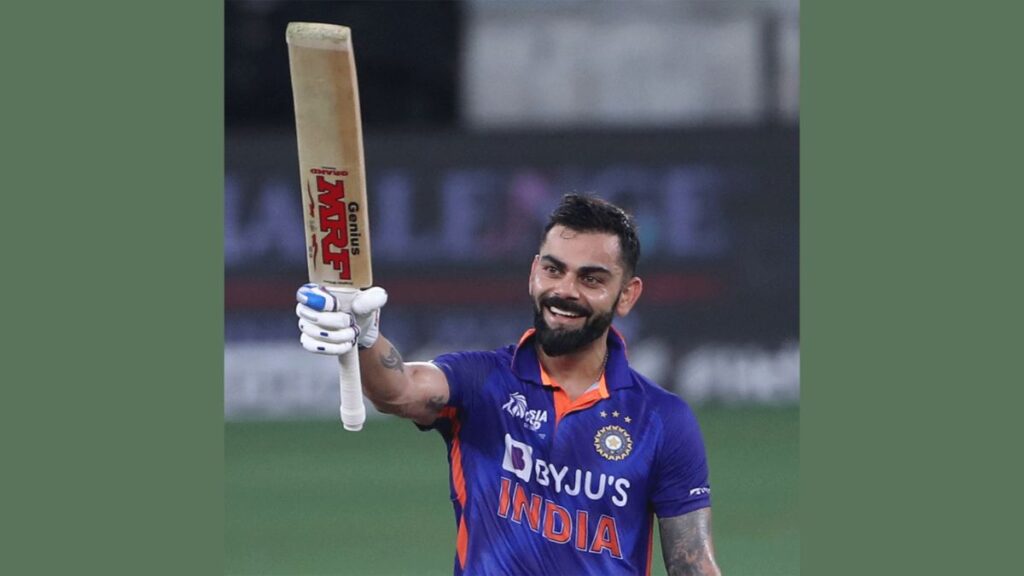 India played in the 2013 Champions Trophy with what was likely the youngest team. India was the best at bowling, hitting, and keeping the field. India won the tournament for the second time at Birmingham. Virat scored 43 runs off of 33 balls in the final, which was the most of anyone.
3. Michael Clarke
When Michael Clarke made his debut against India in 2004 at the Chinnaswamy stadium in Bangalore, we knew he wasn't a normal cricketer. He was one of the few Aussies who felt comfortable using their feet against spin.
Australia won their fourth ICC ODI World Cup at home earlier this year thanks to Clarke. He was very important in the final against the Kiwis, where he scored 72. Clarke has been on teams that won the ODI World Cup in 2007 and the Champions Trophy in 2006.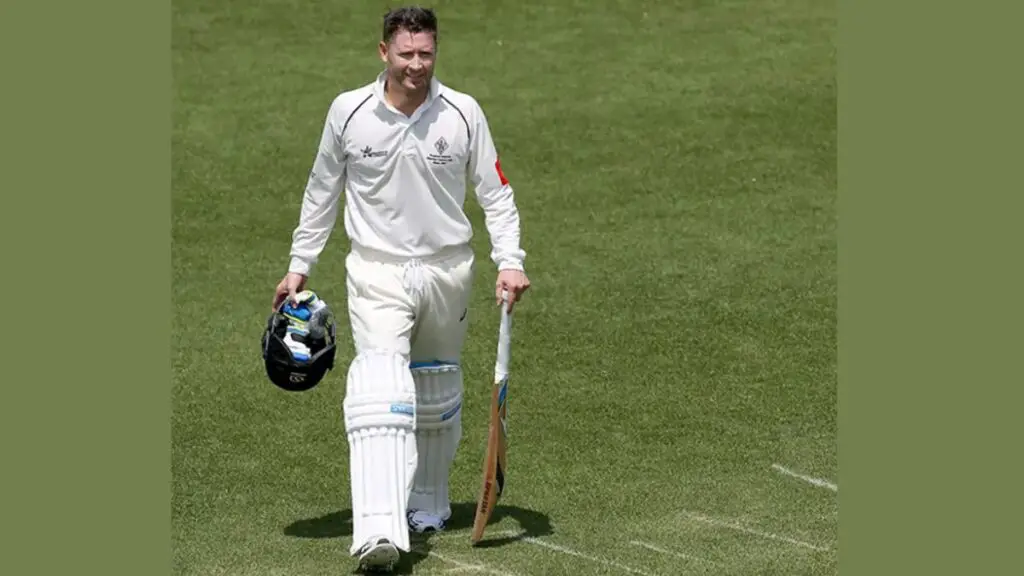 Clarke made his debut Test score of 151 against India in Bangalore, 2004–05; he then made 141 against New Zealand in November 2004 on his debut on home soil at the Gabba making him the only Australian to score a century on both home and away debuts.
4. Pat Cummins
Pat Cummins was born in Westmead, New South Wales, on May 8, 1993.
Pat Cummins, an Australian bowler who is 26 years old, is a talented cricket player with great style. His talent makes him even more lively. He is one of the most stylish cricketers in the world because of how tall he is, how he looks, and what he wears. He is 6 feet 3 inches tall.
Cummins grew up in Mount Riverview, Blue Mountain, with his two brothers and sister. Brett Lee, an Australian legend, is his hero. Later, when Cummins was playing domestic cricket in South Wales, he got to share a dressing room with Lee.
Pat Cummins lost the top of his middle finger when his sister accidentally shut the door on it when he was three, but he still became one of the best fast bowlers of all time.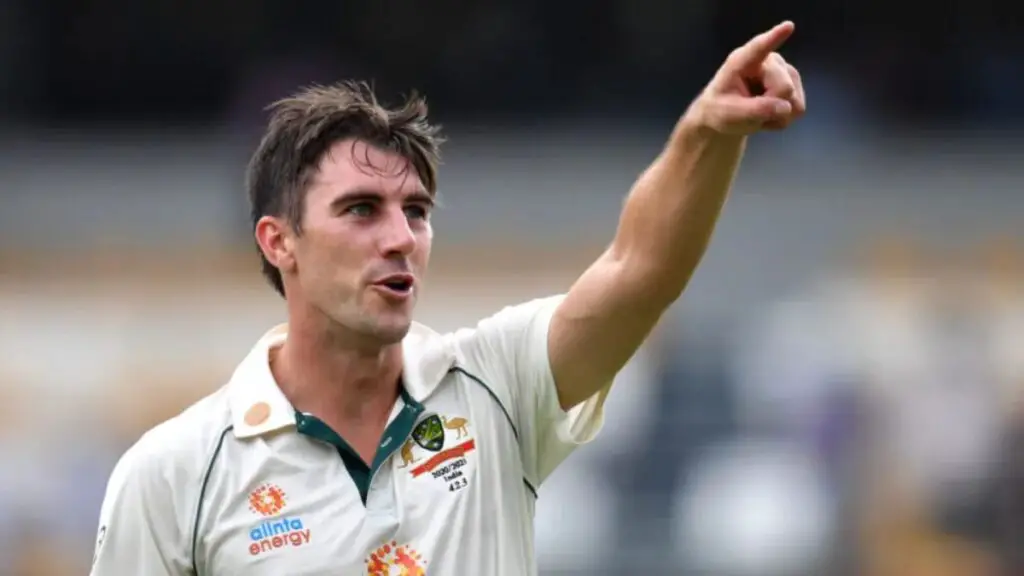 It is figured that Pat Cummins has a net worth of $41 million. Cummins was on the Australian team that won the 2015 World Cup, but he only played in 4 games.
5. Ellyse Perry
Ellyse Alexandra Perry is an Australian athlete who was born on November 3, 1990. She has played for her country in cricket and association football.
People think that Australian all-rounder Ellyse Perry is one of the most attractive female cricket players in the world. The 27-year-old is one of the few people to have played for her country in both football and cricket.
At 16, she was the first Australian to play in both the ICC World Cup and the FIFA World Cup. She is also the youngest Australian to play international cricket and the only one to have done so.
She has helped Australia win seven world championships, eleven WNCL championships with New South Wales, and two WBBL championships with the Sydney Sixers by being a part of successful teams at both the international and domestic levels.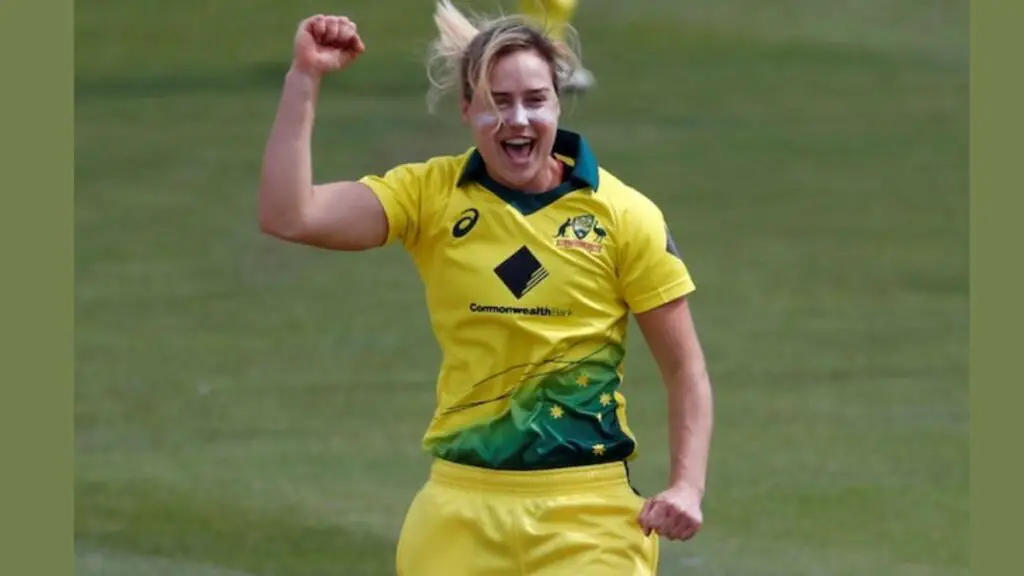 She has also won the Rachael Heyhoe Flint Award and the Belinda Clark Award three times each, and she was named one of the Wisden Five Cricketers of the Decade: 2010–2019.
Here are the 10 most expensive players in IPL history.
6. Alastair Cook
He is one of the Top 10 Most Stylish Cricketers In The World Every time we've seen him at an awards show or an event with England, he always looks his best. For a number of years, he has made the grey suit look like it was made just for him.
All over the world of cricket, Alastair Cook's name is written in record books. He is known as a disciplined batsman who easily scored runs all over the world and became England's best player. As he stayed in shape for most of his career, few can match his stroke play and drive to win.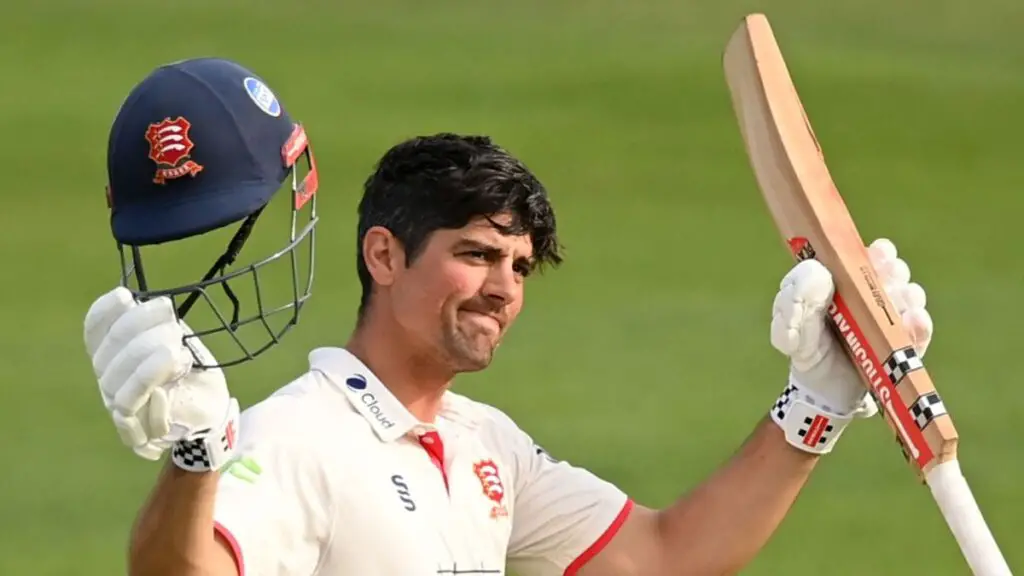 England's former captain and the player with the most runs has said that he will stop playing international cricket after the series against India. It's time to say goodbye to another modern cricket legend who has done a lot for England, leagues around the world, and cricket in general.
7. KL Rahul
Kannur Lokesh (KL) Rahul is the captain of the Kings XI Punjab team in the IPL and keeps wickets for the India Cricket team. Rahul played his first international match in 2014, and in his second Test match, he got his first century.
And he was the first Indian to score a hundred in his first One-Day International. He was also the third Indian to score a hundred in all three types of international cricket. He was the first player to get a hundred against the West Indies in America.
Rahul is one of the cricketers with the most style. With his stylish clothes, haircut, and beard, he is a real treat to look at. Like his teammate Kohli, he is also very popular with women.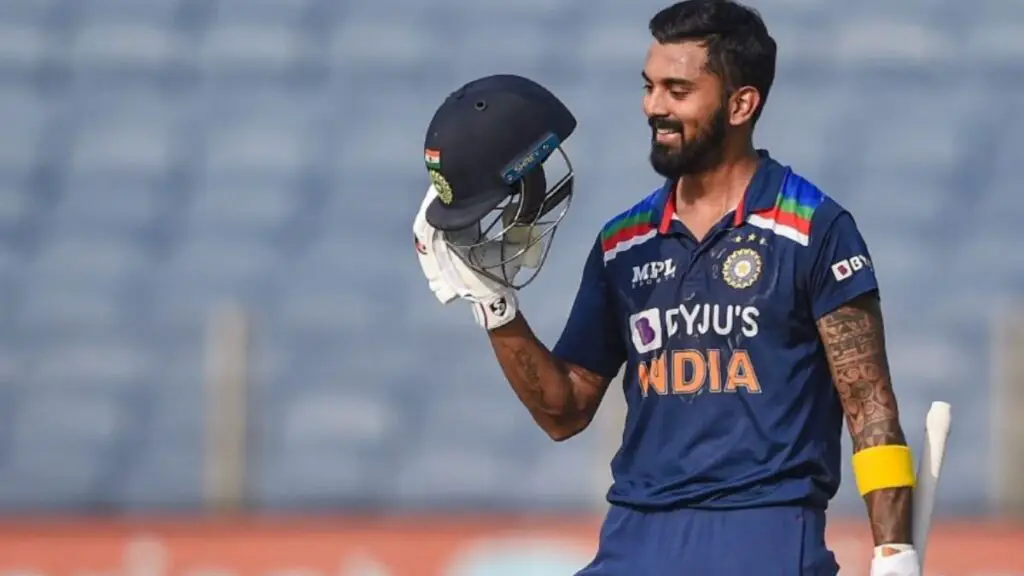 With those tattoos, he was a strong candidate for our list of the Top 10 Most Stylish Cricketers In The World.
8. Hardik Pandya
Hardik Pandya, an all-rounder for the Indian cricket team, is the best example of a stylish cricket player in the world. His confidence and lack of fear never fail to get people excited.
With his tattooed arms, weird hairstyles, and quiet confidence on the field, the young man has quickly become a style icon in the sports world. The cricket player, who is 28 years old, always looks great and amazes his fans.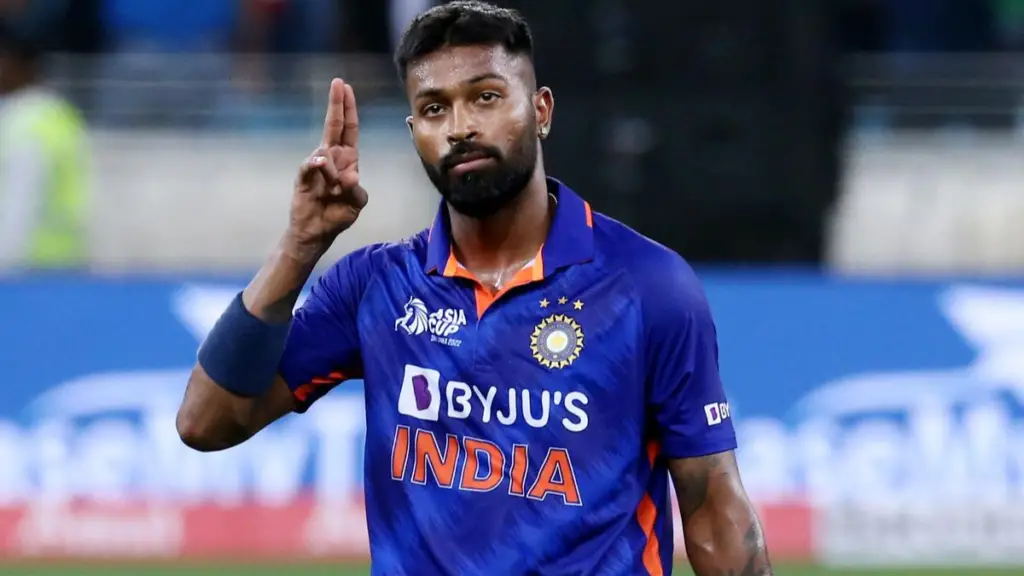 Hardik Pandya is an all-rounder in the best way possible. We're not just talking about the baseball field. He is thought to be the future of the Indian cricket team, but he has also shown that he is good at modeling. He doesn't do it for a living, but we have no doubt that he would be great at it if he decided to do that instead of cricket.
Read our article on Top 10 Best Batsmen In IPL History.
9. Ben Stokes
Stokes is the Test captain for England. He is known for being persistent on the field and being able to keep his temper in check. The English top all-rounder is one of many young people today who seem to like getting tattoos.
A few tattoos with motivational sayings are on his arms, and he is known to have many fans of his style. Ben Stokes is a well-known name in cricket, and he regularly plays for England in all three formats.
Stokes may be the best all-around player in the world right now in all three formats. He is a great fielder in the park and can bat aggressively in the lower middle order.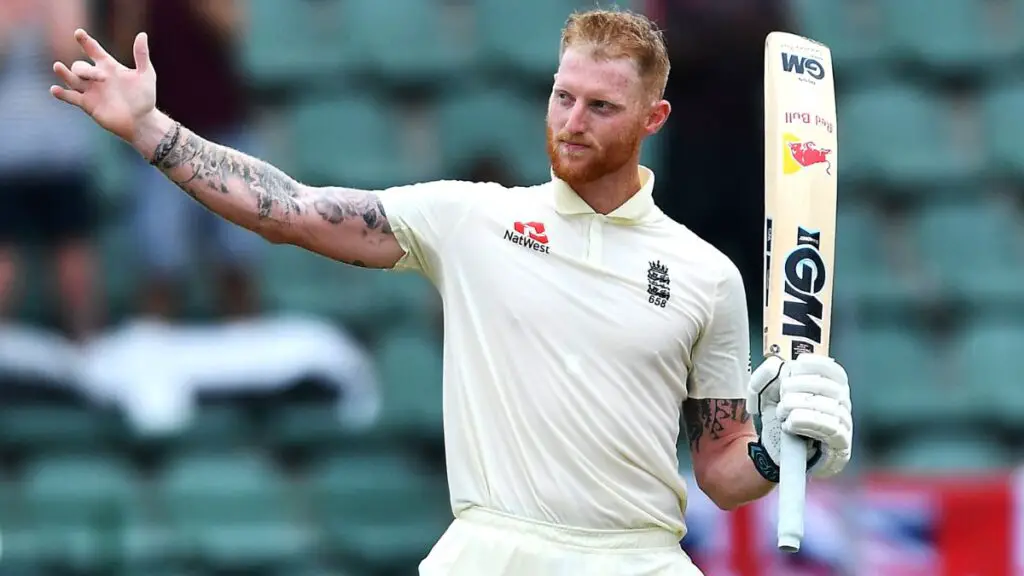 He can also bowl around 140 km/h. After Paul Collingwood and Andrew Flintoff, England didn't have a player who could do everything. With Ben Stokes on the team, England has a player who can do everything.
10. Chris Gayle
Gayle used to be the captain of the cricket team for the West Indies. Chris Gayle's custom-made gold outfits with matching shirts and ties make him stand out. Many men might find it hard to wear something like that, but Gayle makes it work.
But his three-piece white suit with a black collar is what puts him on the list. He is a well-known lifestyle influencer on social media sites like Instagram because he is always talking about new trends.
Gayle is the only player in T20 cricket history to have more than 14,000 runs and more than 1,000 sixes. He has also scored the most runs for the West Indies in both ODIs and T20Is. He and Brian Lara are the only two players to score more than 10,000 runs for the West Indies in ODIs.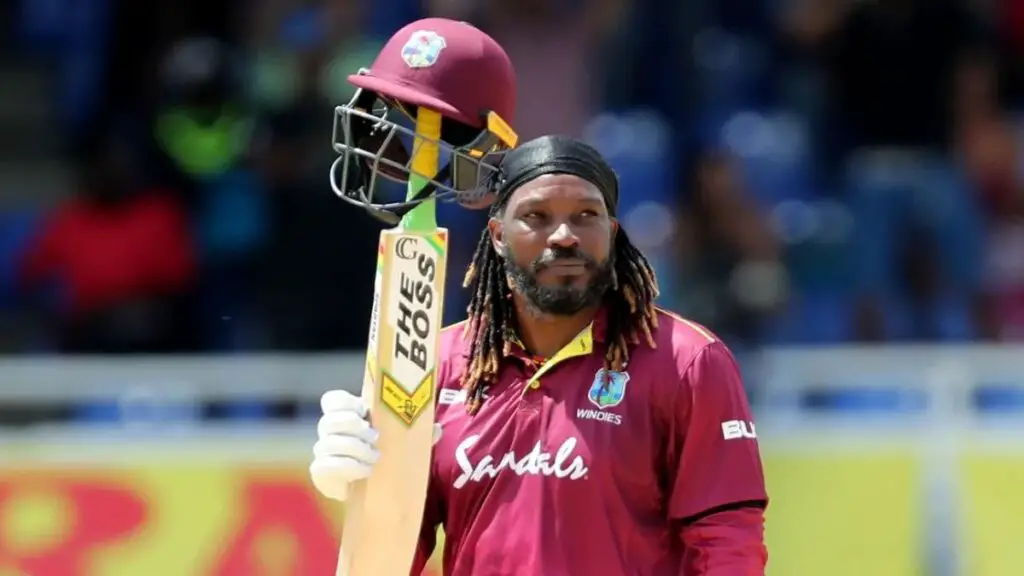 Conclusion
The world of cricket has seen many stylish cricketers who have not only left an impact on the field but also with their fashion sense. From Virat Kohli to Chris Gayle, each player has a unique style and personality that sets them apart.
The list of the top 10 most stylish cricketers in the world showcases a mix of contemporary and classic fashion, showcasing their personal taste and flair.
Whether it is their hairstyles, clothing, or accessories, these cricketers have made a lasting impression on fans and continue to inspire the next generation of players.
Stay safe. Thanks for reading.
Read Also: How to Subscribe to ESPN Plus, Cost of ESPN Plus Subscription, Is there any Free trial on ESPN Plus.