On Sunday, Lalit Modi, who used to be the chairman of the Indian Premier League (IPL), named his son Ruchir Modi as the new branch head and beneficiary of the KK Modi Family Trust. 
When he announced his resignation on social media, he said that he had talked to his son and daughter about it and that he was giving up his benefits, both now and in the future.
This article will help you to know everything about Ruchir Modi, The New Successor Of Lalit Modi's Empire.
Lalit Modi's Successor, Ruchir Modi: All You Need To Know
Former IPL Chairman Lalit Modi named his son Ruchir Modi as his family's beneficiary under the KK Modi Family Trust on Sunday. This statement has rekindled the family dispute, with members venting on social media.
Lalit Modi said the family rivalry with his mother, Bina Modi, and sister, Charu Modi hurt him. "Despite multiple rounds of settlement talks, my mother and sister's case has dragged on for years. It upsets me greatly, "he wrote.
Lalit Modi, who had been transported from Mexico City to London to receive oxygen treatment for Covid-19 infection and pneumonia, said he had discussed designating his son as his successor with daughter Aliya. 
"I have discussed this with my daughter, and we think I should take over the control of activities of the LKM (Lalit Kumar Modi) family and its beneficial interest in the Trust to my son Ruchir Modi," the statement added.
Modi's brother Samir tweeted, "To secure my inheritance rights, I signed the trust deed. I never thought my mother would misuse this wish and put me on the road. It's destroyed my trust in her. Money and greed must have ruined her." He erased the tweet.
Subscription Link to Watch IPL 2023 Live.
Who is Ruchir Modi?
Lalit Modi, who used to be the chairman of IPL, announced on January 15 that his son Ruchir Modi would take over as his family's beneficiary in the KK Modi Family Trust right away.
Ruchir is known for living a flashy life and loving cricket, just like his father. From 2016 to 2020, he was the head of the Alwar Cricket Association.
28-year-old Ruchir Modi, like his father, loves cricket runs the family business, and lives colorfully.
He also started Modi Ventures and is the CEO of that company. He has worked on projects like Modicare, which is about network marketing, 24*7, which is about convenience stores; and ColorBar (cosmetics).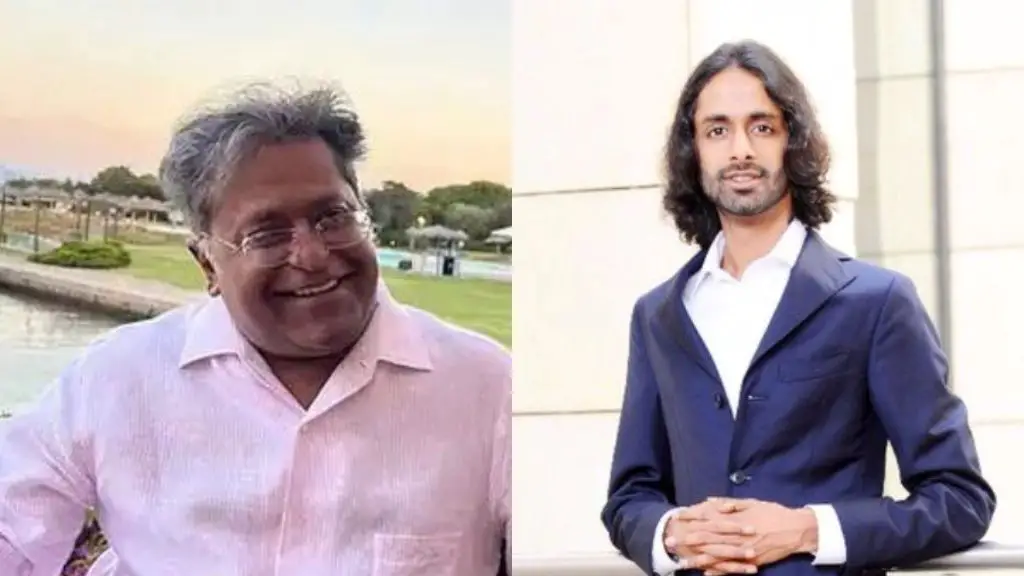 Here are some of the most important things You Need To Know!
Ruchir says growing up in the Modi household was inspiring and promoted big thinking. In 2015, he created Modi Ventures, the group's investment arm, at Regents University in London after graduating from Mumbai's schools.
Ruchir didn't allow the Modi name to overshadow him; he felt responsible for carrying on the family's legacy. "His encouragement and mentorship helped me flourish without pressure. "However, my father and I have different ideas like every other father-son pair," he explains.
Balance is key in a corporate family. You must either join the family business or live up to the name if you do it alone. "Plan A for me was always pursuing what I was passionate about Sports, mainly cricket," Ruchir adds.
According to the number plate on his London automobile, "cricket," he wants to improve the game and nurture young talent out of a genuine passion for the sport. My father taught me to see obstacles as opportunities. 
It may seem strange that I can manage everything at such a young age, yet most leaders nowadays are young and good at greater things. "I worked for the ACA to improve cricket and players," Ruchir explains.
Just a few months ago, Ruchir was said to be Lalit Modi's puppet, and people said that Lalit Modi would return to the scene if his son won the RCA elections. Ruchir denied the conspiracy theories repeatedly, but CP Joshi beat him anyway. 
But as the director of GPI, Ruchir insists that, as the only millennial in a business that has been around for a long time, his approach is unique, new, and not influenced by anyone or anything else. He plans the company's strategic moves while putting most of his attention on international business growth. 
He says, "My goal is to grow this business into new markets. To make this happen, I need to change traditional business models and give everyone something new through digitization and diversification." 
On the list of things to do are selling the group's real estate, selling their tobacco and tea in foreign markets like Africa, and expanding their chain of 24*7 Convenience Stores to at least 200 locations in the next year, up from the current 50.