Every Spanish soccer fan should know that ESPN+ is the official home to Watch LaLiga in the US. You can watch all 380+ matches from Spain's elite division on ESPN+, with the exception of a few games per season that will be shown on ESPN, ESPN 2, or ABC.
The best deal right now would be to sign up for the year-long plan, thus saving yourself over 40% compared to paying monthly. If you want to try the service first, you can also go for a month-to-month subscription and cancel whenever you want.
To sweeten this offer even further, new subscribers can also score the special Disney bundle that includes the streaming service Hulu and ESPN+ all for $13.99 a month. That's a savings of $5 a month compared to subscribing to all three platforms separately! In addition, your la Liga live stream will include English and Spanish commentary and alternate camera angles available at no extra cost.
There are plenty of ways for fans across the country to get their hands on la Liga live streams or on-demand replays. Here are just some services offering coverage in your area.

Streaming Rights to watch LaLiga
For the first time ever, ESPN+ has become the US's exclusive home for La Liga broadcasts. All 380+ games will be available on the channel to watch in English and Spanish. La Liga is also available to stream on a selection of other platforms. These include Amazon Prime, fuboTV, Sling TV, Youtube, and Hulu.
Below you can find different streaming services where you can watch La Liga – pricing information included.
| | |
| --- | --- |
| Streaming service | Price per month |
| ESPN+ (US) | $6.99 |
| Disney Bundle (US) | $6.99 |
| Hulu (US) | $6.99 |
| FuboTV (US, Canada, Spain) | $64.99 |
| Sling TV (US, Puerto Rico) | $35.00 |
| Amazon Prime (UK, US, Japan, etc.) | $8.99 |
| YouTube TV (US) | $64.99 |
About Laliga
As the top professional football division in the Spanish football league system, the National Championship of the First Division League is referred to as Primera División in Spain, La Liga in English-speaking countries, officially as LaLiga Santander for sponsorship reasons, and stylized as LaLiga. There are 20 teams in this league, with the three lowest placed teams at the end of each season going down to the Segunda División to be replaced by the two top teams and the winner of the play-offs.
Laliga match schedule 2022
7 matches this week (Get Complete Details)
Priority matches:
8/13 at 3 PM ET, Barcelona vs. Rayo Vallecano
8/14 at 4 PM ET, Almería vs. Real Madrid.

How to Watch LaLiga free
Alternatively, you can watch the games on FuboTV and Sling TV using their free trials.
FuboTV is a sports-streaming service. You can use it to watch LaLiga games in the US. The free trial lasts seven days and gives you access to over 40 channels (20 of which are Spanish-language).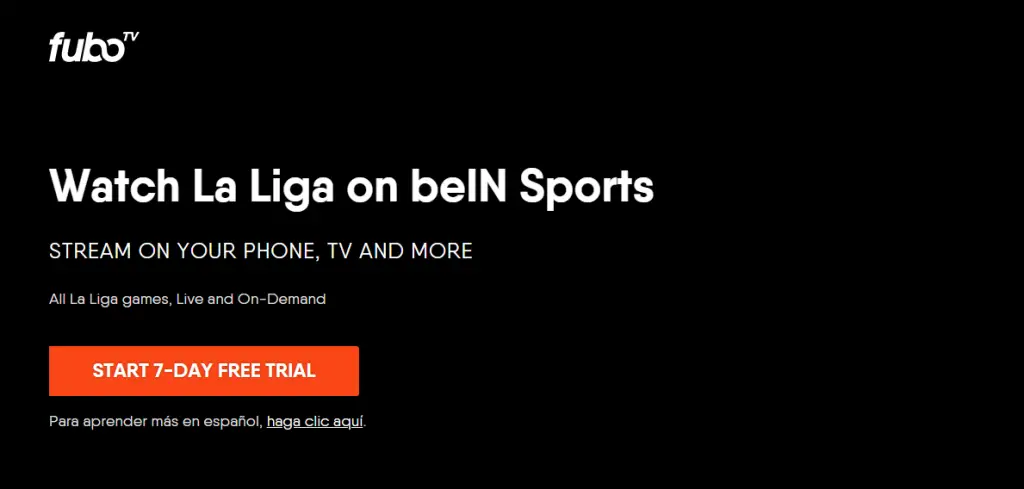 Sling TV is a cable replacement service that lets you watch LaLiga games from anywhere, even on your phone or tablet! It costs $25 per month and has over 30 channels without any contracts required!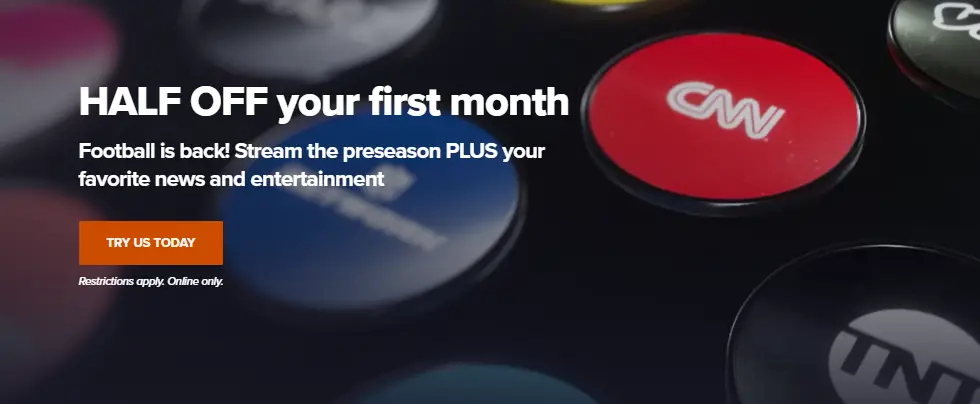 Conclusion
If you're a soccer fan looking for an alternative way to watch la Liga, ESPN+ is worth a look. The service offers much content besides soccer, but it remains one of the most popular ways to manage all 380+ matches from Spain's elite division. As we said before, there are plenty of ways for fans across the country to get their hands on la Liga live streams or on-demand replays. Here are just some services offering coverage in your area.
FAQ on How to watch Laliga
Is there a channel where I can watch La Liga games?
Streaming service ESPN+ has acquired the U.S. rights to Spain's LaLiga through 2028-29 as part of a comprehensive long-term media deal. Every season, select matches will air on ESPN networks, but 100% of the matches will be available exclusively on ESPN+.
Is LaLiga available on Disney Bundle?
The ESPN+ acquisition of LaLiga rights is a major development for American soccer viewership. LaLiga fans from North America are featured in a showcase of unique stories. Take advantage of Hulu, Disney+, and ESPN+. Bundle all three for a discount.
How much is ESPN Plus per month?
Subscribe to ESPN+ for $6.99 per month or save over 15% with an ESPN+ Annual Plan for $69.99. ESPN+ can also be bundled with Disney+ and Hulu for $13.99 per month. The current price of ESPN+ is $6.99 per month. Alternatively, you can pay $69.99 per year.
What soccer leagues does ESPN+ have?
With ESPN+, you can watch Bundesliga, La Liga, MLS, Emirates FA Cup, English Football League (EFL), Carabao Cup (EFL Cup), Scottish Premiership, Lamar Hunt US Open Cup, United Soccer League (USL), Eredivisie, A-League Men, A-League Women, Indian Super League, and more.