Discovery Plus is the best option if you enjoy reality TV, nature documentaries, or true-crime series. This article will explain how to watch Discovery Plus in detail, along with a list of all the programs. All Discovery networks have shows available for streaming through the on-demand service. With commercials, you can sign up for $4.99 a month or ad-free for $6.99 a month
.
Discovery Plus provides easy access to all your favorite Discovery, TLC, Animal Planet, Food Network, and HGTV shows in one streaming app. Additionally, the service offers a number of exclusive programs that you won't find anywhere else. Currently, subscribers can access more than 55,000 episodes and over 2,500 shows.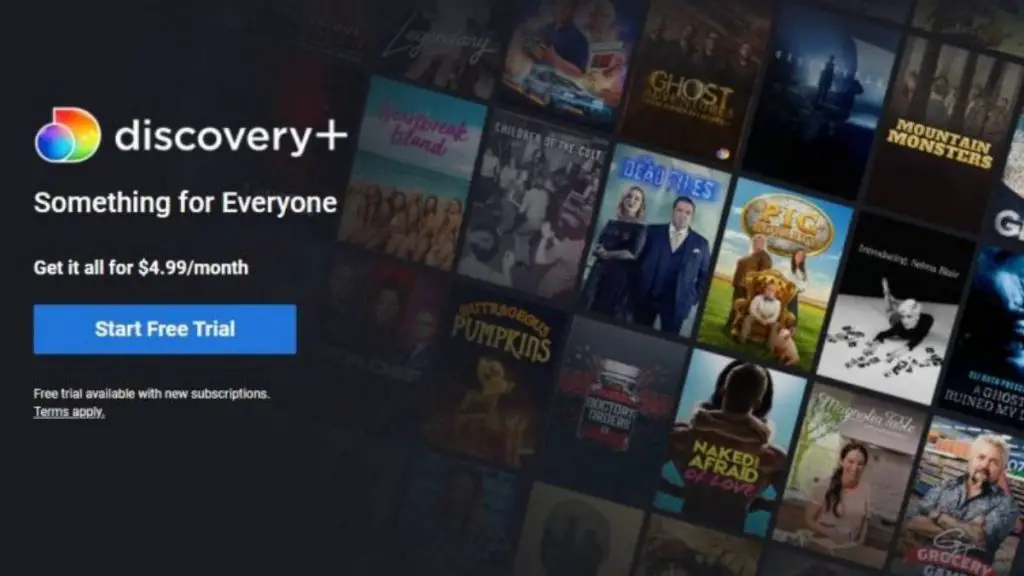 It is the official streaming service of Discovery, Inc. You can access a variety of TV shows and movies on-demand from an array of channels that might surprise you. For a relatively low price, the premium service includes hundreds of informative (and entertaining) programs, original content, student discounts, and four simultaneous streams. The service is also compatible with many devices.
Announcement:
The year of COVID seemed to be the year of binge-watching television shows and movie marathons, especially during the months of quarantine. We've got some good news for you if you've exhausted all your options on Netflix, Hulu, Disney+, and Apple TV+. There's a new streaming platform called Discovery Plus!
Discovery+, a new streaming service, was launched in January 2021. A combination of entirely new shows, reality shows, documentaries, as well as old favorites from Discovery, HGTV, Food Network, TLC, Investigation, aka ID, OWN, Discovery Channel, Travel Channel, etc.
How to watch Discovery Plus
Visit Discovery Plus' website to sign up for a subscription. In addition to Apple's app store, Google Play, and Samsung TV, the streaming service is available on most internet and digital providers.
You can watch the streaming service on most devices, such as Roku, Amazon Fire TV, Android TV, Xbox One, and Google Chromecast.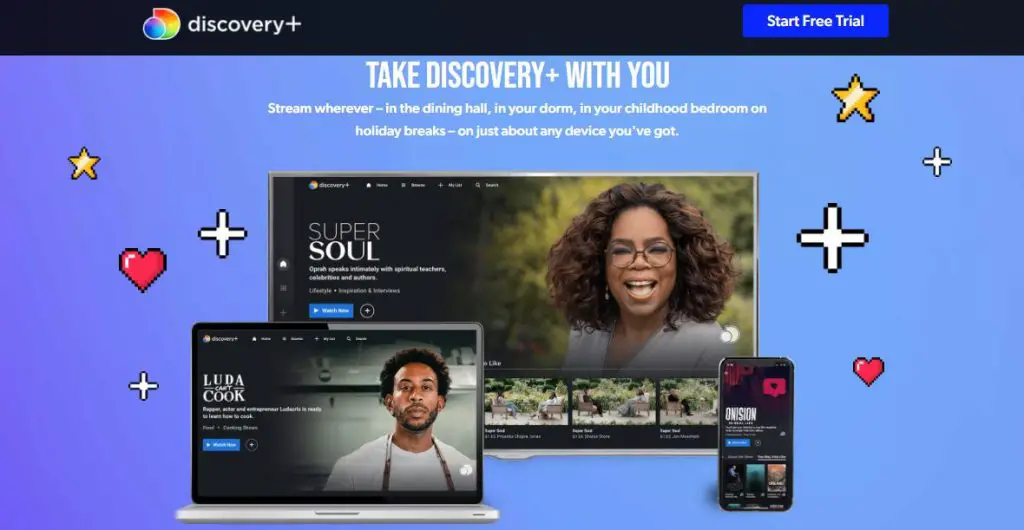 Discovery Plus Subscription Cost
When you sign up for a paid subscription, Discovery Plus offers a seven-day free trial. A subscription can be canceled at any time.
What can I watch on Discovery Plus?
Discover Plus offers content from 14 networks, including Discovery, TLC, Animal Planet, Food Network, HGTV, ID, A&E, History, Lifetime, OWN, Travel, Science Network, and more.
The lineup includes shows such as "90 Day Fiance," "Ghost Adventures," "Diners, Drive-ins, and Dives," "Chopped," "Property Brothers," "Deadliest Catch," and "Dirty Jobs." Current episodes are added to Discovery Plus the same day they air on Discovery.
Original shows developed exclusively for Discovery Plus can also be viewed online. Discover Plus Originals include "Bobby and Giada in India," "American Detective with Lt. Joe Kenda," "90 Day: The Single Life," and more. Discovery's family of networks and celebrities such as Ludacris, Melissa McCarthy, and Martha Stewart host some of these exclusive series.
Discovery Plus Channels is also available. Members have access to continuous 24/7 feeds of select shows, such as "House Hunters," "Fixer Upper," and "Chopped."
Discovery Plus Channel List
| | |
| --- | --- |
| A&E | The First 48, Storage Wars, Leah Remini: Scientology and the Aftermath |
| American Heroes Channel | War Stories, Great Planes, Natural Born Outlaws |
| Animal Planet | Crikey! It's the Irwins, River Monsters, Treehouse Masters |
| Cooking Channel | Food Paradise, Carnival Eats, Good Eats: Reloaded |
| Destination America | Paranormal Lockdown, Monsters, and Mysteries in America, Going RV |
| Discovery | Deadliest Catch, Mythbusters, Naked and Afraid |
| Discovery Life | Trauma: Life in the ER, Body Bizarre, Diagnose Me |
| Food Network | Beat Bobby Flay, The Pioneer Woman, Cake Wars |
| HGTV | Love It or List It, Property Brothers, Brother vs. Brother, Flip or Flop |
| History Channel | Ancient Aliens, Forged in Fire, Pawn Stars |
| ID (Investigation Discovery) | Deadly Women, Your Worst Nightmare, Twisted Sisters |
| Lifetime | Dance Moms, Little Women: Atlanta, Harry & Meghan: Becoming Royal |
| Magnolia Network (includes DIY Channel) | Magnolia Table with Joanna Gaines, Home Work, Fixer Upper Rewatch |
| OWN (Oprah Winfrey Network) | Our America with Lisa Ling, Ready to Love, Belle Collective |
| Planet Earth (through the BBC) | The Blue Planet, David Attenborough's Natural Curiosities, Dangerous Earth |
| Science Channel | How it's Made, What on Earth, NASA's Unexplained Files |
| TLC | 90 Day Fiancé, Say Yes to the Dress, Long Island Medium, Cake Boss |
| Travel Channel | Anthony Bourdain: No Reservations, Ghost Adventures, Big Time RV |
Still, having doubts??? Here are some answers to frequently asked questions
Can I download Discovery Plus on my smart TV?
Discovery+ is available on most smartphones, tablets, desktop browsers, and connected devices, including Android TV, Apple TV, Fire TV, Amazon Fire Smart TVs, Samsung Smart TVs, Roku, and Comcast Xfinity.
Which devices stream Discovery Plus?
Discovery Plus can be viewed on Apple TV, Android TV, Roku, Amazon Fire TV, Samsung Smart TV, Xbox, Chromecast, iPad, iPhone, Android phone, or web browser. You can find a list of all compatible devices above.
What Discovery Plus Subscription Cost?
Discovery Plus is a streaming service from the Discovery family of networks. It costs $4.99 a month to watch commercials or $6.99 a month to watch them without commercials. Verizon customers can receive a free year of Discovery Plus for a limited time.