Do you want to watch live streaming of your fave series on the most affordable price plans? Frndly TV provides you with cost-effective packages. The service amazed the users as it contains live streaming of a huge amount of desirable and on-demand content.
This article acknowledges you about FRNDLY TV and FRNDLY TV PLAN AND FREE TRIAL. You'll explore more things about Frndly TV in this article. Read it till the end.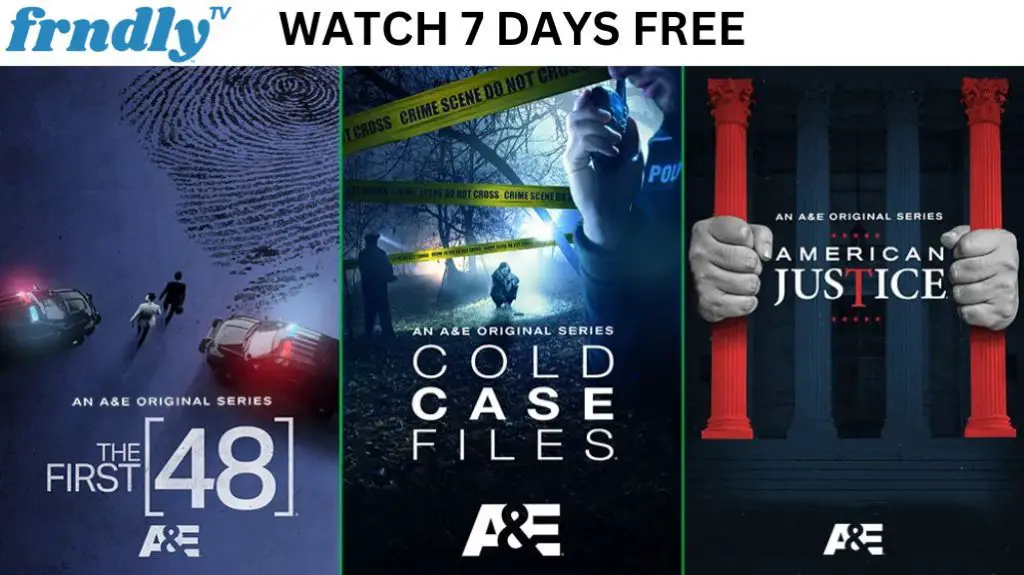 Frndly TV:
Frndly TV is the streaming service of America in the United States that provides the users best deals to enjoy exciting on-demand content. It was launched in 2019 with the aim of giving people family-friendly channels, and it successfully generated a family of 500 thousand members.
You can watch live streaming of movies, shows, and other on-demand family content, as it has a library of 40+ channels providing a lineup of family-friendly themes. You can also stream Hallmark movies on Frndly TV on their add-on plans. They also offer unlimited Cloud DVR storage.
The devices which Frndly TV supports are Apple TV, Roku, Google TV, Fire TV, Android Phone & tablet, iPhone & iPad, Android TV, Sony Smart TV, and Chromecast.
It is a budget-friendly app providing desirable content, but if you are a frndly TV user, you know well that it does not offer streaming of local channels. You also do not get news and live sports here.
Frndly TV Plans:
Frndly TV offers you three plans at a cheap price. These plans include:
Frndly TV Basic Plan:
The Basic Plan is for $6.99 a month. This Frndly TV plan is a ground plan good for those who are new to the service. It provides you with the full channel lineup but in SD quality and allows you to screen one at a time. The cloud DVR storage feature is not included in this plan. This plan is not enough to fulfill your requirements if you want more screen sharing and recording movies and shows. You have to go for Classic or Premium plans for more required features.

Frndly TV Classic Plan:
The Classic Plan is for $8.99 a month. With this plan, you get access to all the channels of Frndly TV in HD quality video, giving you the right to share two screens at a time.
The best feature of this plan is that it provides you with unlimited Cloud DVR storage. It means you can store your fave movies and shows and can not miss a single thing. You can get these recorded movies on the 'My Recording' option. You can access this recorded content for three months.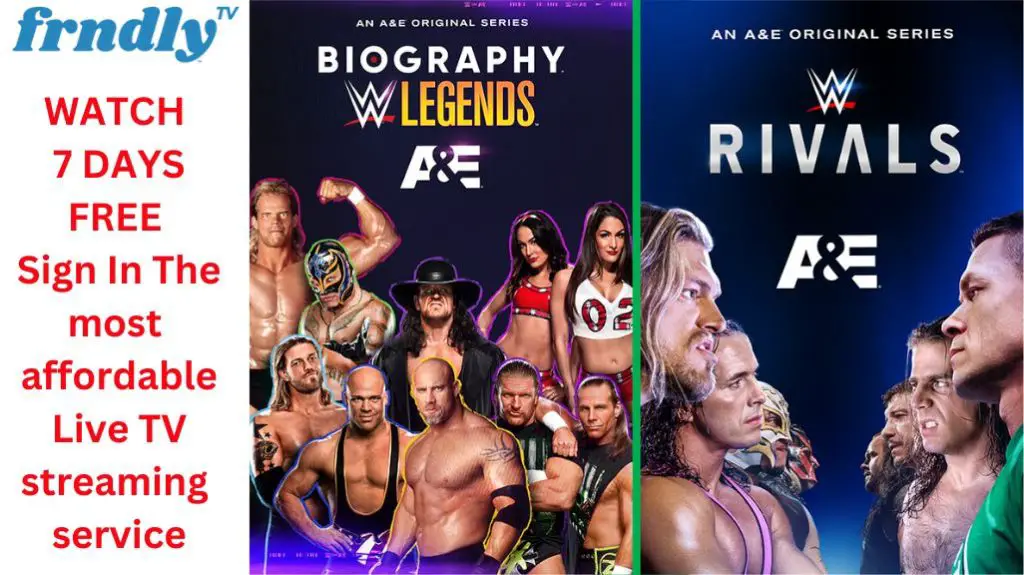 Frndly TV Premium Plan:
The Premium Plan is for $10.99 a month. It has a whole channel lineup, as the above plans have HD quality. It allows you to share four screens at a time, and it also allows you to record movies and shows as it provides unlimited Cloud DVR storage you can access with it for about nine months.
Hallmark Movies Now:
Frndly TV offers Hallmark Movies on their add-on option. You can get it for $4.99 a month and can enjoy the movie network.
If comparing frndly tv with Philo, Frndly TV has three plans that cost between $6.99 and $10.99 per month, while Philo's single plan is $25 a month. There are no contracts with either service
Frndly TV Channels:
Frndly TV offers a lineup of live and on-demand content channels are as follows:
A&E, Game Show Network, Dove Channel, Decades, Hallmark Movies and Mysteries, Hallmark Drama, Hallmark Channel, Hallmark Movies Now (add-on), Sportsman Channel, History Channel, Story TV, UPtv, Weather Channel, Lifetime Movie Network, Dove Family Movies, Dove kids, VICE TV, BYUtv and some other more.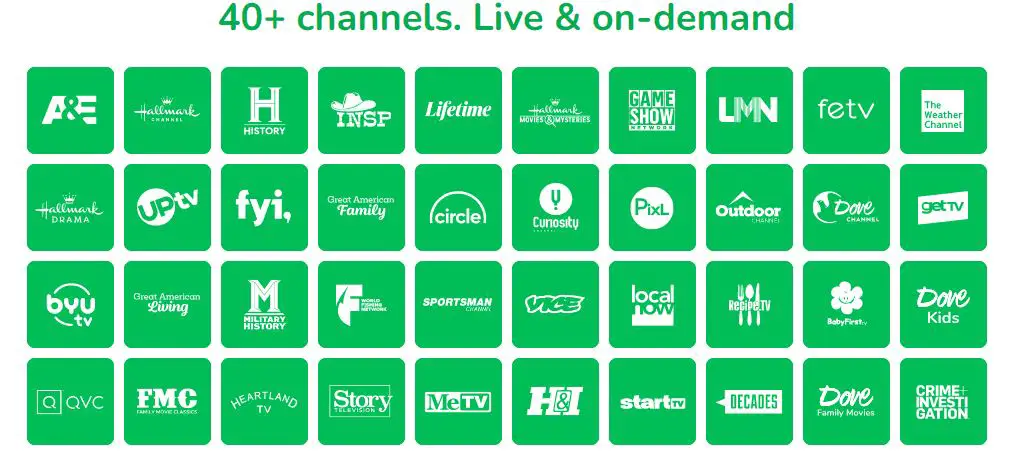 Signing up:
Signing up for a Frndly TV is not a hard nut to crack. You just need one of the above-mentioned devices which are capable of supporting frndly TV.
To begin with, you have to download the Frndly app, create an account with your correct name, email, and password, and select the plan with the features you like. And after finishing that, you sign up with Frndly TV.
Free Trial:
Now, people are curious to know about Frndly TV free trial.
Wowza! It gives you a seven-day free trial, and you have the right to stream movies and shows for one week to be satisfied with the streaming service. You can stream all the channels and enjoy every bite of movies with the free trial. It depends upon what package you choose to stream. But almost all the plans offered a library of channels, the only difference in its video quality and DVR storage.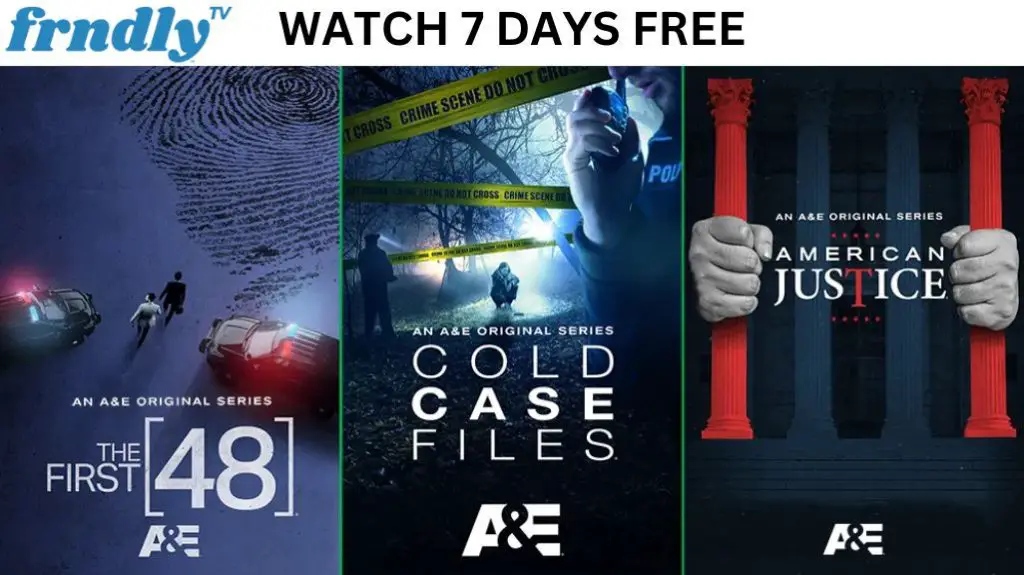 Cancel Frndly TV Subscription:
You can cancel the Frndly TV subscription plan with just one click. No long procedures, no restrictions. You cancel it anytime.
You must go to your account to get a 'Cancel Subscription' option by pressing this. You unsubscribe with it.
If you stream a free trial and want to cancel it or cancel it when it ends, you must go through the same method. You have to cancel the subscription plan if you do not want it after the free trial ends. Otherwise, automatic billing starts according to the plan you choose to stream.

In The End:
Frndly TV is a pocket-friendly streaming service that allows you to stream movies, shows, and on-demand content. But sports lovers, take a hand to your hearts that it does not provide live sports. Local channels like CBC, NBA, and TNT are not included in any of the plans.
It includes family-friendly content. The family members gather around and can stream their fave movies. It does not fulfill the whole requirements of the people.

Its basic plan does not have many of the features. Although the channel list is the same, some features are missing. If you want unlimited cloud DVR storage and HD quality content, you need to go for the Classic and Premium plan, but if you are OK with the basic one, the only problem is with Cloud DVR, you can purchase it for $2 for a month with the Basic plan. It also provides Hallmark movies in their add-on option.
In addition to this, it also does not include news, but it is best for movies and other entertaining shows for families. Read it with your whole brain, then subscribe, and if you plan to subscribe, if you want to add this, its yearly plan subscription saves your more money.
Break a leg!