We have seen a few of the greatest players of all the time in white-ball cricket. Every player possesses an individual set of skills and talent. I still remember a few of the words of Harsha bhogle's speech at IIM that "It's not the talent always works for a player; majorly it's the intent and attitude that helps the player to build the game."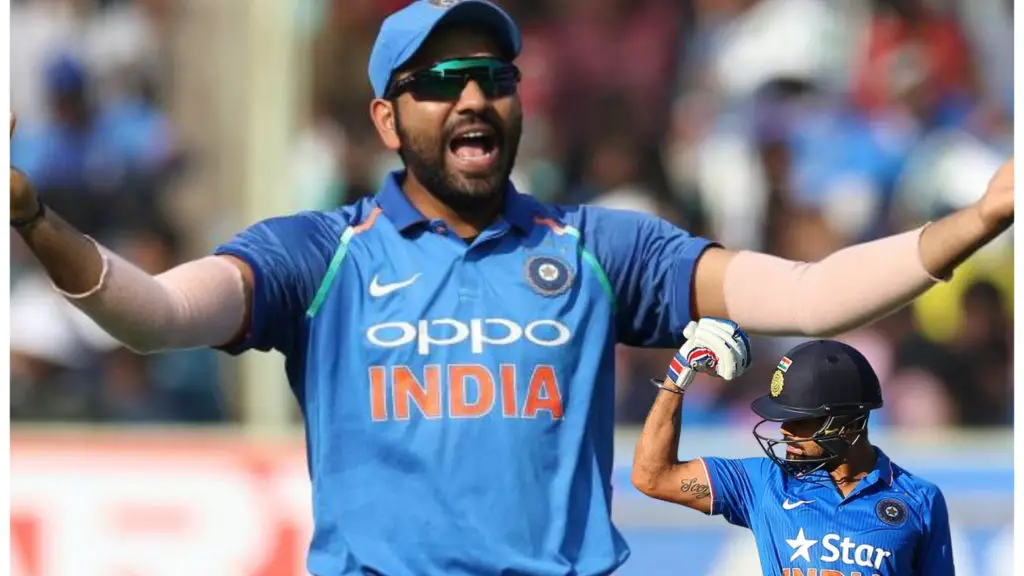 The statement is quite relatable to Rohit Sharma. Everyone was aware that Rohit possessed so much talent and many people of the cricket fraternity call him the player of lazy elegance. He has created so many records in white-ball cricket, few players think of in their dreams. He has emerged as one of the greatest nightmares for a few of the best bowlers of his era. Rohit is not only a master in creating records, but he has broken several records too.
I still remember when Sachin Tendulkar was asked who can break his record of the double century in ODI cricket – He took Rohit Sharma's name out of a total of 3 players.
Cricket Career of Rohit Sharma Highlights
Rohit made his ODI debut back in 2007 – when he replaced the injured Yuvraj Singh in WT20. He made a huge impact there, and later when he got a chance to play the final against Pakistan – His cameo helped India achieve a defendable total. After winning the first T-20 tournament, He has selected for the CB series Australia, which also went well.
But after a few innings and series – Rohit Sharma lost his form. In fact, Due to his performance, he had trolled many times on social media. He has a lot of talent, no question about it, but he struggled to make big runs, and sooner his place in the team became unsure.
In 2010, He was about to make his debut in Test cricket, and MS Dhoni had faced immense criticism for that – as he was giving a chance to an inconsistent player. But later, during warm-up, he got injured and could not make his debut.
A major dip came in 2011 when his name wasn't in World-cup Squad. In his initial 5 years of international cricket, he had 1978 runs on his name playing 86 matches, which wasn't justifying his talent and ability.
A Turning point of his Career
Rohit's career graph grew sharply upwards when he asked to open the innings in 2013 against England. And then the rest is history. Rohit scored nearly 1200 runs in the calendar year and played an important role in winning the Champions Trophy.
The purple patch just started after an amazing 2013 – Rohit scored 2 double centuries in 2014. Honestly, the way he played in those years – being a fan, it always seems every time he comes to bat can easily score 100s & 200s. He has gained the ability to convert the starts into big numbers.
Who can forget Rohit Sharma's – 264 runs innings?
Yes. Rohit Sharma single-handed scored 264 runs against Sri Lanka. When I still see the highlights of that innings – I feel even 15 fielders would be not enough, the way he was hitting. And that six on the leg side, Dragging the ball from outside off. He was the number 2 ODI batsman by that time.
In each series of which he was part; He had impacted the match in each series.
Don't forget about is 2019 world-cup performance!
Being the vice-caption is white-ball cricket, Rohit Sharma almost won the world cup for his fans. He had scored 648 runs just in 9 games in the tournament, including 5 hundred and 1 fifty scores. His average was 81. He was also the first batsman in the World Cup history to score five centuries in a single edition of the World-cup tournament.
Though he could not surpass Sachin Tendulkar's record, who had scored 673 runs, we will have to see what 2023 WC brings for him.
The love affair with the IPL – Trophies
Rohit Sharma, famously known as HITMAN, is one of the most prolific Indian Premier League players. He made his IPL debut at Deccan Charges in 2008 and played for this franchise until 2010. In the 2009 season, he scored 26 runs in the last one to cement Deccan's victory over Kolkata Knight Riders, and in that season, he also took a hat trick with the ball.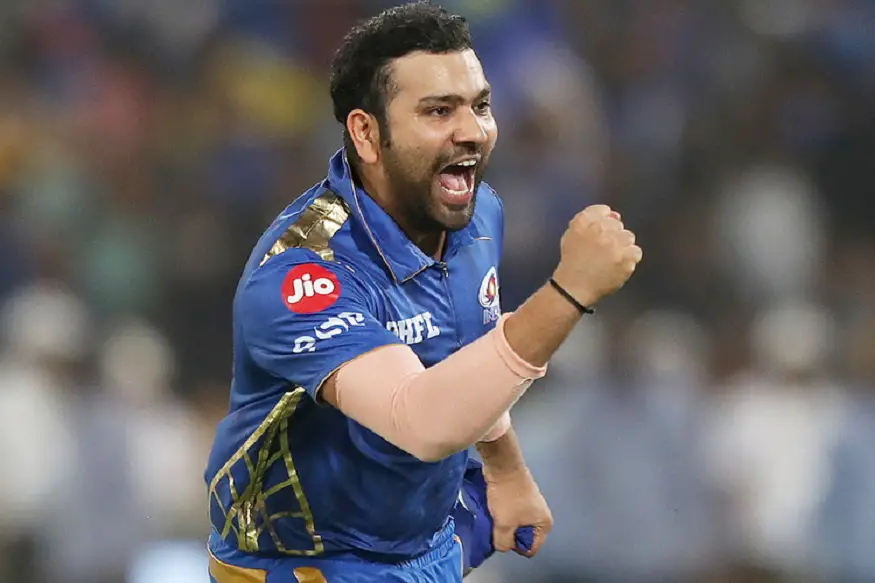 Rohit Sharma has signed Mumbai Indians in 2011 and scored his first and only IPL hundred in 2012 against Kolkata Knight Riders in Kolkata. In 2013, after a few matches, Rohit Sharma has elected captain of the Indians of Mumbai, instead of Ricky Ponting. Under Rohit's captainship, the Mumbai Indians captured the IPL trophy for the first time in the 2013 season. He also guided MI to win the IPL for the second and third time in 2015 and 2017 and becoming the first captain to win the IPL three times for his side. Later MI won the title back-to-back in 2019 & 2020.
Have a Glance at Records of HITMAN
Here few milestones set from "Hitman" at one-day internationals.
He has the most ODI Double Hundreds & best Average as an opener (after 4000 runs)
He is the fastest Indian opener to 5000 runs (102 innings), second fastest in the world&has the most number of 150s
Only the second batsman in the world to have more than sixes than matches (min 200 matches)
Most sixes he has as an Indian opener
Since 2013, he has the highest score per calendar year (2013-2017)
Most 6s in innings and most 4s in innings.
Records as Captain
The only captain to have scored a double-hundred in the ODI.
One of the captains to have won four consecutive series (he shares the record with Rahul Dravid)
He never lost a final match or a decision-making match.
Although there are many records (both as a player and as a captain) that he has credited, only a few are listed above.
From becoming a troll material to being one of the legends that graced the league, there are some serious life lessons from Rohit Sharma.
Also Read For Hotstar Promo Code