What is Skubana?
Brands and sellers can manage their inventory and orders with Skubana. Multichannel approach: It integrates all the channels you sell on to collect them all from one location. It integrates eCommerce, wholesale, retail, marketplaces, brick-and-mortar stores, and pop-up shops.
It is a standard and comprehensive tool for 3PL integrations, drop shippers, and FBA sellers that offer both native and add-on integrations to sellers and brands worldwide. It integrates easily with platforms such as Shopify, Amazon, Walmart, FedEx, etc.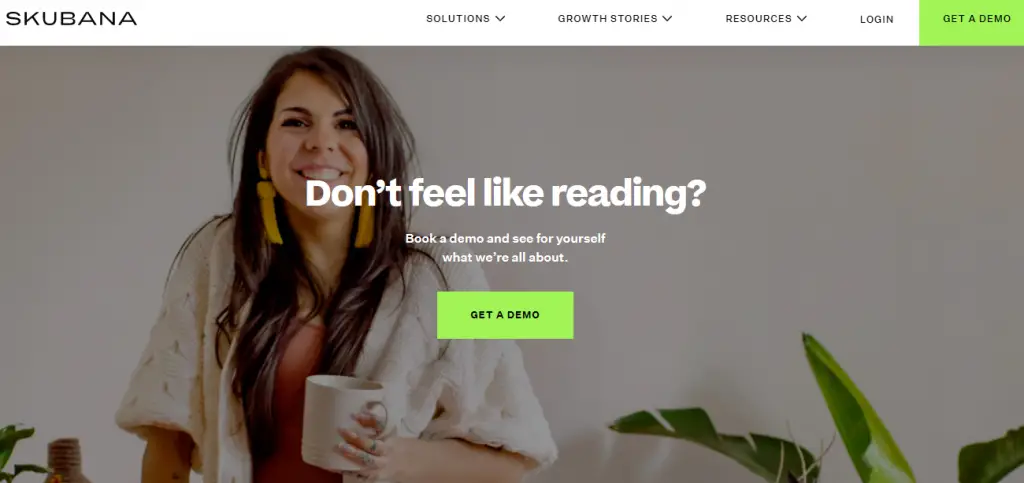 The platform handles all back-end e-commerce operations in one place, including order processing, shipping, inventory management, fulfillment by Amazon (FBA), vendor management, and cross-channel analytics.
Using powerful automation tools, users can generate POs and forecasts, identify the best shipping deals, and find new ways to save money and increase profits. Besides eliminating human error, they also save valuable human resources.
About Skubana
Skubana powers order fulfillment, inventory management, and business intelligence for brands and retailers looking to achieve multichannel and multi-warehouse business models, focusing on monitoring and growing profitability.
Skubana is a cloud-based tool that enables businesses to consolidate many of their operations software into one. A user can synchronize data from every sales channel they sell on, including marketplaces, big-box retailers, warehouses, 3PLs, and POS systems. The interface is deep, but the goal is to make it simple.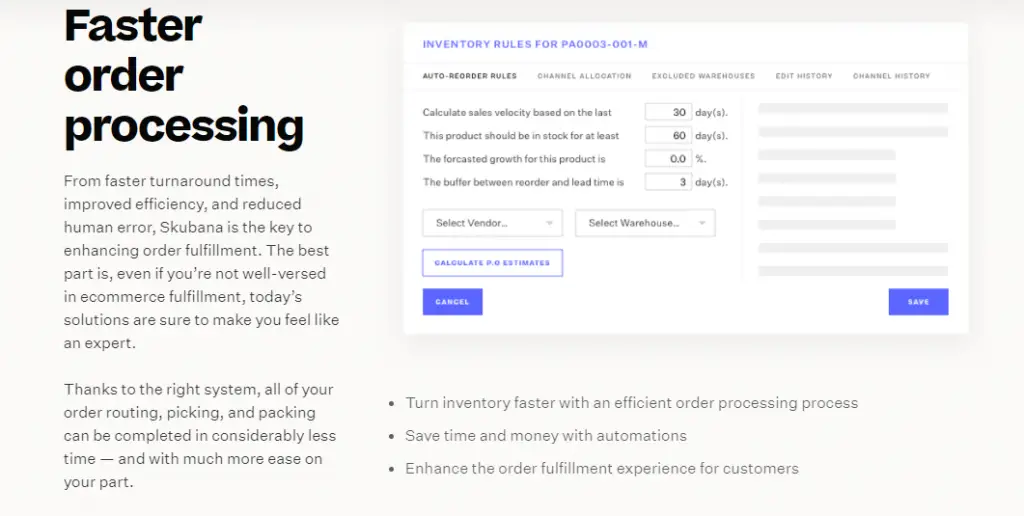 The highlights are fast implementation times, built-in FBA forecasting, powerful marketplace features, automated purchasing, consolidated order management, an open API, and automated fulfillment logic.
For marketplace sellers and D2C brands looking for inventory management, order management, and an alternative to traditional ERPs, Skubana is a good fit. Larger teams will find Skubana a good fit because it has no limitations on users, warehouses, or channels.
Key benefits of using Skubana
Run your entire eCommerce business with one cloud-based, enterprise-grade operations system.
Using a single interface, you can print shipping labels directly, designate warehouses and dropshippers, fulfill orders with Amazon, and route orders to your 3PL.
Cross-channel inventory allocation, forecasting, setting product reorder thresholds and preventing overselling and stockouts with Skubana's multi-marketplace inventory management.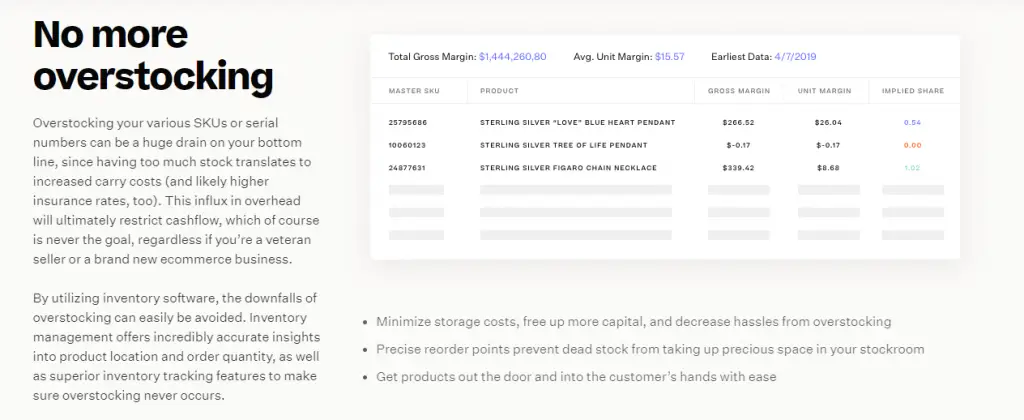 Skubana's analytics help you improve revenue generation, expense control, and operational efficiency.
With 1-click integrations into your accounting software, you can see SKU-level profitability across every channel.
One-click integrations for all channels & carriers: Shopify, Bigcommerce, Magento, Amazon, Amazon FBA, USPS, FedEx, UPS & more.
Skubana App Features
Sell Direct-to-Everywhere: Manage product listings across marketplaces, wholesalers, big-box retailers, and your BigCommerce site from one dashboard. Avoid overselling and marketplace penalties with comprehensive demand forecasting, automated replenishment, and alerts when critical stock runs low. Utilize bundles and kits to increase order volume and create artificial scarcity.
Automate Operational Responsibilities: Eliminate shipping obstacles associated with multiple locations and determine the most cost-effective fulfillment method for any BigCommerce order. With Orderbots, you can perform nearly any task related to orders, inventory, and fulfillment across channels. Replace list quickly based on channel velocity, lead times, and other purchasing variables and never run out of stock again.
Transform Multichannel Complexity into Singular Clarity: Profitability at the SKU level that accounts for all costs, marketplace fees, FIFO, and overhead. Utilize multichannel data and insights to forecast future demand, determine profitability, and predict inventory shortages. Right from our analytics dashboard, you can identify cost-cutting and profit-boosting opportunities by SKU and sales channel.
Skubana Pricing
Skubana starts at $1,000 per month and is based on the number of orders you ship per year. If you would like a customized quote, please get in touch with Emily at emily@skubana.com.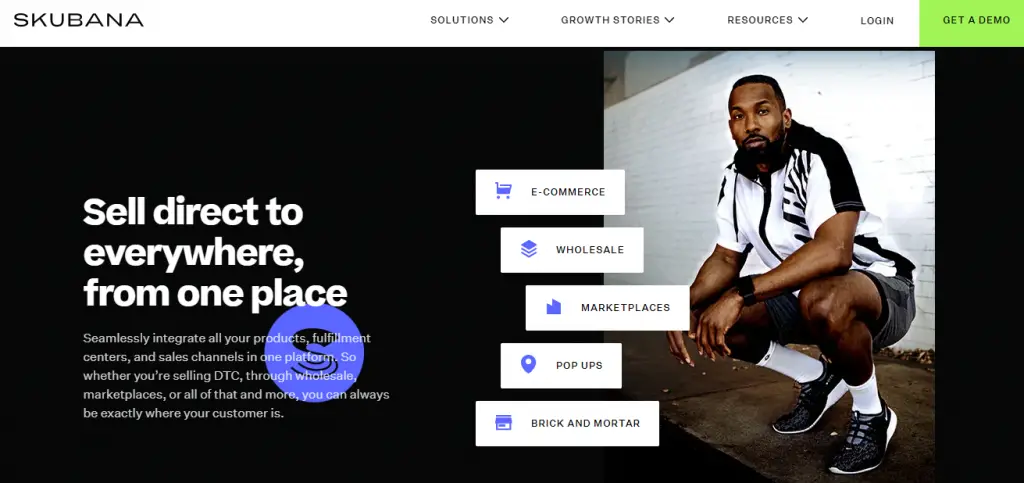 Skubana Review
Skubana is perfect for large retailers and, if you're processing a significant amount of orders each month, this software will be a true game-changer. Its multi-channel, multi-warehouse approach will be remarkably convenient for you.
Then Skubana is definitely for you: All your orders and inventory management will be centralized on a single dashboard, regardless of whether you're selling on Amazon, eBay, Walmart, or Jet.com.
A multi-channel approach makes Skubana an ideal tool for escalating your business. You will be able to integrate all of your sales channels in one place – whether they are eCommerce sites, marketplaces, or retail stores. Therefore, using this software makes sense if you are selling through all of those channels simultaneously.
Another exciting feature of Skubana is its analytics. By automating PO creation and providing forecasting tools based on your replenishment patterns, you can identify business opportunities and prevent stock overspending and overselling. Using AI and metrics, you can also identify inefficiencies that can cost you a lot of money.
The tool is ideal if your business is extensive and multi-channel and if managing inventory and orders has become a real headache. You can easily organize everything with Skubana.
Skubana FAQ'S
What is Skubana?
Cloud-based, all-in-one operations software to handle and automate order management, inventory, analytics, purchase orders, and accounting.
What does Skubana do?
Skubana is a distributed order management platform that helps brands achieve multi-channel profitability through fulfillment, inventory, and business intelligence.
Who are the typical users of Skubana?
Customers of Skubana typically include:
independent contractors, large enterprises, mid-sized businesses, and small businesses
What other apps does Skubana integrate with?
Skubana is integrated with the following applications:
Shopify Plus, Magento Commerce, WooCommerce, PrestaShop, QuickBooks Online Advanced, 3dcart, Shopify POS, Weebly, 1ShoppingCart, Volusion, Xero, BigCommerce, Shopify