Live streaming content is available on Hulu for sports fans. Whether you want to watch NFL primetime matches, cheer on your favorite college team, or watch golf, Hulu live sports channels offer a unique mix of content.
NFL Network and NFL RedZone will be available to Hulu subscribers, according to Hans Schroeder, executive vice president, and chief operating officer of NFL Media. We are very pleased to bring our lineup of award-winning shows and live games to Hulu's live subscribers as one of our top priorities as a league."
In addition to adding ESPN+ programming and pay-per-views to Hulu earlier this year, the company has taken other steps to broaden its sports content offering.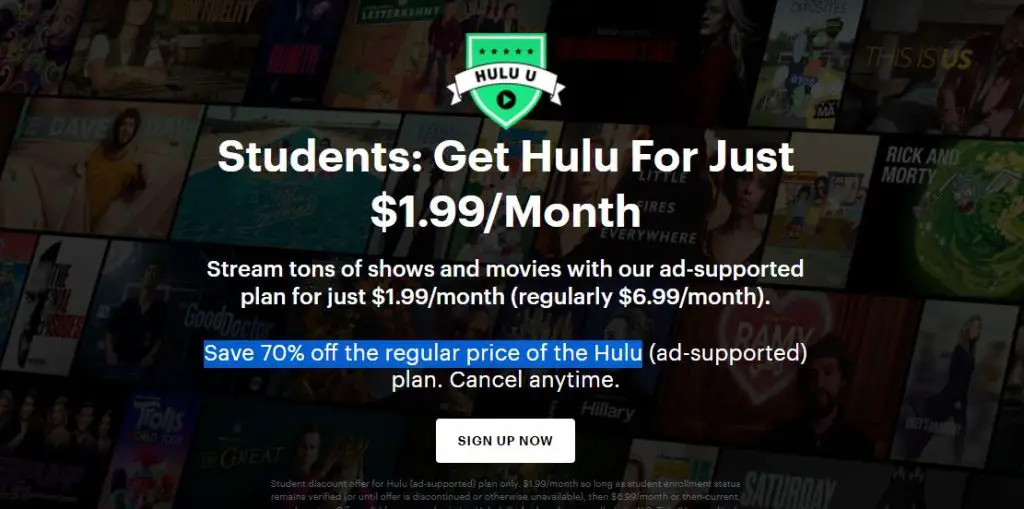 What live sports are available on Hulu?
With Hulu Live TV, you can watch most professional sports.
NFL: Fans can watch Monday Night Football on ESPN, Sunday Night Football on NBC, and Sunday day games on CBS, FOX, or NFL RedZone. Starting in the 2022 season, Thursday games move exclusively to Amazon Prime Video.
NBA: games can be seen on ABC, ESPN, and TNT. There are fewer regional sports networks. You can watch teams that are covered by NBC Sports Bay Area, NBC Sports California, NBC Sports Boston, NBC Sports Chicago, NBC Sports Philadelphia, NBC Sports Northwest, NBC Sports Washington, NBC Sports Washington+, NBC Sports Philadelphia+, and SportsNet NY on Hulu Live TV.
NHL: games are broadcast on ESPN and TNT. However, Hulu and ESPN+ are the only places to watch 75+ exclusive nationally televised games. In addition, since Hulu Live TV includes ESPN+, you will also be able to watch out-of-market NHL games. ESPN+ is your best option to watch hockey.
MLB: The regional networks listed above will offer any nationally televised games, along with any nationally televised games on ESPN and TBS. Hulu does not have an agreement with Bally Sports Networks, so those aren't available.
Soccer: fans can watch Premier League matches on NBC and USA Network. NBC Sports Bay Area, NBC Sports Boston, NBC Sports California, NBC Sports Chicago, NBC Sports Northwest, NBC Sports Philadelphia, NBC Sports Philadelphia+, NBC Sports Washington, NBC Sports Washington+, and SportsNet NY all carry MLS matches. The majority of LaLiga and Bundesliga matches will be available on ESPN+.
UFC: Since Hulu Live TV includes ESPN+, most fights will be shown on that channel. There may be an additional charge for marquee events.
Golf: tournaments broadcast on major networks or ESPN will be included. Golf Channel is also part of Hulu Live TV's standard line-up.
Tennis: is also available on the usual channels. There is no Tennis Channel.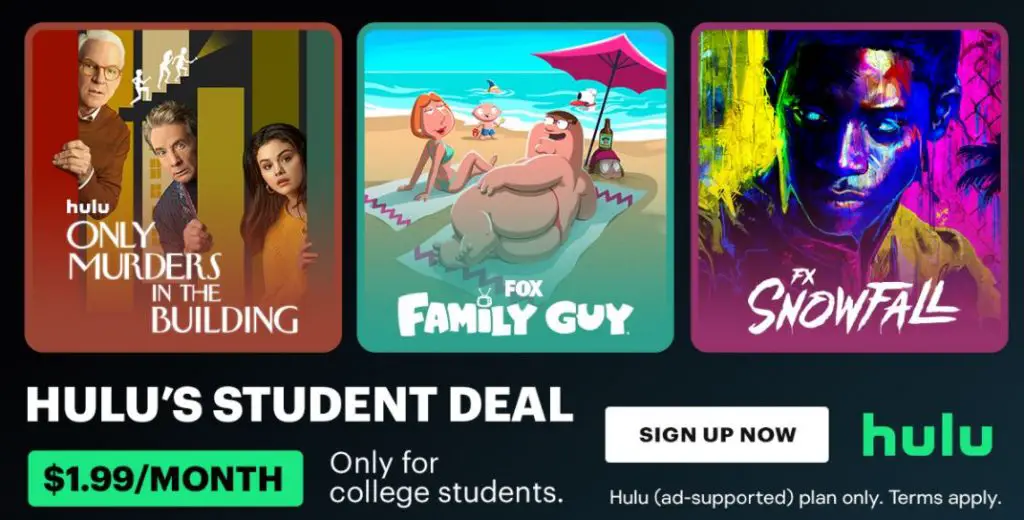 How to sign up for Hulu
Open Hulu.com/live-tv in your favorite web browser.
You can choose Hulu without ads, Hulu with ads, or Hulu with live TV.
Please provide your email address, a strong password, and your name, DOB, and gender to Hulu.
Next, enter your payment information. You can pay with a credit card or debit card, or choose "Express Options" for PayPal or AMEX Express Checkout.
Select any premium add-on like HBO, Showtime, Cinemax, or STARZ. You can also choose a live add-on if you have chosen Hulu with Live TV.
And that's that. Watch whatever you want on Hulu.
Hulu + Live sports add-ons
Offers access to more than 75 channels through its live TV service. The Sports add-on could be just what they need for sports fans looking to get more active.
The NFL Network is available on Hulu. You can watch the NFL Redzone on Hulu with this add-on for $10 per month if you wish to watch some of the most critical moments of every game. In addition to Hulu NFL content, the extra package includes Outdoor and Sportsman Channels. The inclusion of TVG and TVG 2 will delight racing fans. Its diversity makes it an enticing choice for a diverse range of sports fans, despite the small number of channels it offers. For only $10 per month, it is also an affordable option.
After Subscription, if facing any error click here and get all Hulu error code Solutions.
Hulu free trial subscription Plan
You'll have to sign up for Hulu first. It offers a free trial for one month. New and existing Hulu customers (who don't already have Hulu With Live TV) can try it free for seven days.
The free trial of Hulu with Live TV will give you full access to all of the live and on-demand channels, cloud-based DVR, and the entire streaming library.
In the event that you cancel before the trial ends, your credit card won't be charged.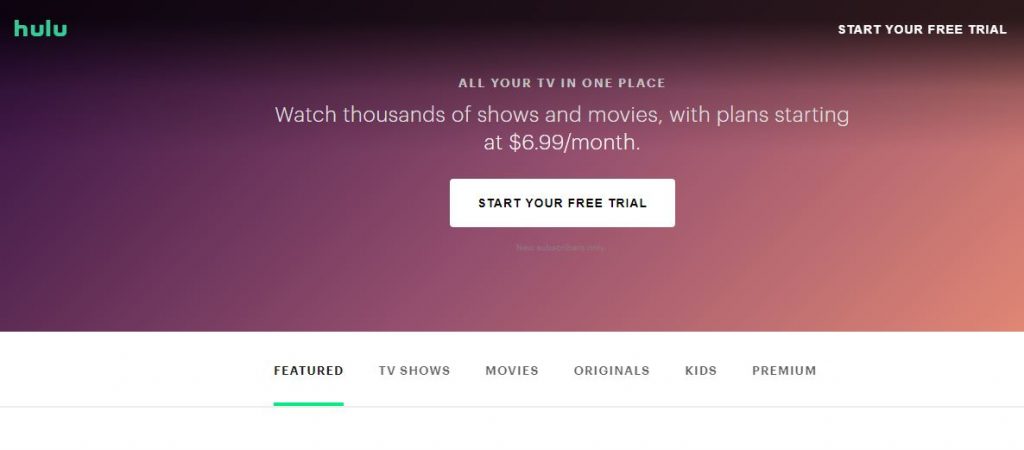 Hulu Sports Streaming Pros & Cons
| | |
| --- | --- |
| Pros | Cons |
| DVR allows you to catch two games at once | Limited regional availability |
| Supported by nearly every device | You'll miss out-of-market games |
| Access to major sports events | Limited College Networks |
FAQ on Hulu Live Sports
Can I watch live sports on Hulu?
Yes, You can watch live broadcasts from top local, regional, and national sports networks on Hulu. Hulu offers live-action with a Live TV subscription, a Live TV-enabled device, and Live TV network coverage of games every day.
How much is Hulu live sports?
For just $6.99/month, get NFL RedZone and five other live sports networks on top of your Hulu + Live TV plan (now with Disney+ and ESPN+, starting at $69.99/month).
What sports does Hulu offer?
Sports fans will enjoy Hulu + Live TV. CBS, ESPN, and NBC Sports networks give you access to everything from NCAA basketball to NASCAR. Also, it delivers something most streaming providers do not – live rather than just on-demand sports.
Does ESPN on Hulu Plus Live TV?
Hulu's extensive channel list includes plenty of sports options, including ESPN. Sports fans will be happy to know that ESPN is included with Hulu + Live TV. Additionally, you will have access to ESPN 2, ESPNews, ESPNU, and ESPN College Extra.
What Sport Packages are on Hulu?
For $10/month. Sports Add-On is available from Hulu + Live TV. The group includes Motorsports Network, TVG, TVG2, Sportsman Channel, Outdoor Channel, and NFL RedZone. Sports channels like these cater to niche markets and offer some popular programming.