After the announcement of the official US Open schedule 2023, timings, and all information for each game in the competition, 112 million US soccer fans are eagerly waiting for the next US Open Cup season.
So you may be wondering How to watch US Open Cup? You can watch US Open Cup live with ESPN+ and the most affordable Disney Bundle package with 50% OFF.
As the oldest open-style knockout competition in the country, it is officially known as the Lamar Hunt U.S. Open Cup. This format is followed only by the FA Cup and the Scottish Cup.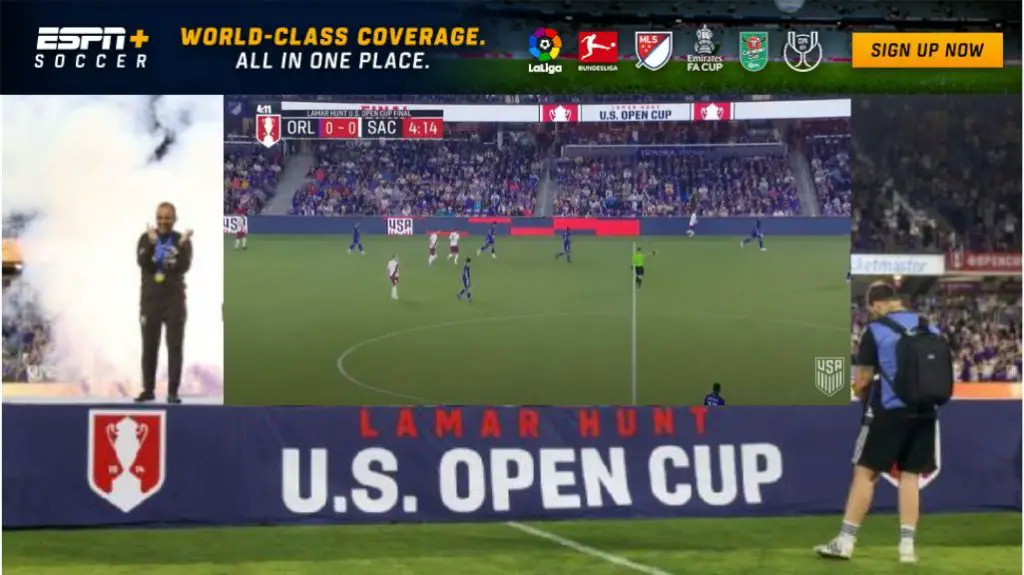 All US Soccer-affiliated teams are welcome to participate in the US Open Cup. At the time of the 2022 competition, there were 103 teams participating in a single-game knockout. So let's see what will happen in 2023.
US Open Cup 2023 schedule:
Round 1 – March 21–23, 2023
Nine teams from local qualification
Bavarian United SC (2023 National Amateur Cup Champion)
TBD NPSL teams
TBD USL2 teams
Round 2 – April 4–6, 2023
TBD winners from First Round
TBD USL Championship teams
TBD MLS Next Pro teams
TBD NISA teams
TBD USL League One teams
Round 3 – April 18–19, 2023
30 winners from Second Round
18 MLS teams
Round of 32 – May 9–10, 2023
24 winners from the Third Round
8 MLS teams
Round of 16 – May 23–24, 2023
16 winners from Round of 32
Quarterfinals – June 6, 2023
Eight winners from the Round of 16
Semifinals – August 23, 2023
Four winners from Quarterfinals
Final – September 27, 2023
Two winners from Semifinals

How to Watch US Open Cup 2023 live?
Live broadcasts of the US Open will be shown in the US, Canada, Australia, New Zealand, and the UK. It will only be broadcast on ESPN+. To view the tournament online, click here.
You may also purchase a Disney bundle subscription for access to the US Open 2023 live stream in the US. It includes Disney+, ad-free Hulu, and ESPN+ (ESPN).
Watch US Open Cup Live with ESPN+
ESPN+ is the most popular sports streaming service in the United States, with a massive collection of live matches from professional and college sports such as UFC, college football and basketball, international and Major League Soccer, MLB, and others.
The company also creates original television series. With your subscription, you can also access special ESPN Insider content on ESPN.com.

How much does ESPN Plus cost?
The annual fee of ESPN+ is $99.99 or $9.99 per month. If you want to save money on a lot of streaming entertainment, you can get the Disney Plus Bundle for just $13.99/month, which includes memberships to Hulu ($5.99), ESPN Plus ($9.99), and Disney Plus ($7.99) At one Place!
How to Subscribe to ESPN+?
Enter your email address and click on Sign up.
After selecting "Month" or "Annual" subscription, provide your payment details.
Then click on "Start Subscription." 
Watch US Open Cup Live with Disney Bundle:
The most affordable method to watch the US Open Cup is with Disney Bundle since you get all the streaming advantages in one package. Live sports streaming comes with all the ESPN+ benefits.

For those who enjoy Disney films, Indian films, and live sports, the Disney+ TV show and movie library is fantastic. You can access Disney+, ESPN+, and the standard Hulu service when the Disney+ TV show and movie library is bundled with the basic Hulu account.
With the Disney Bundle, you can get Disney+ for just $8 per month, ESPN+ for just $10 per month, and Hulu for just $7 per month. When you buy the Disney Bundle instead of each subscription separately, you save $11 per month.
How Much Does Disney Bundle Cost?
Disney bundle allows you access to every streaming perk for just $13.99/month. If you sign up for each service separately, the total monthly cost is $26.99. This indicates that by purchasing a bundle, you can save $11 per month (43%) instead of purchasing all three separately.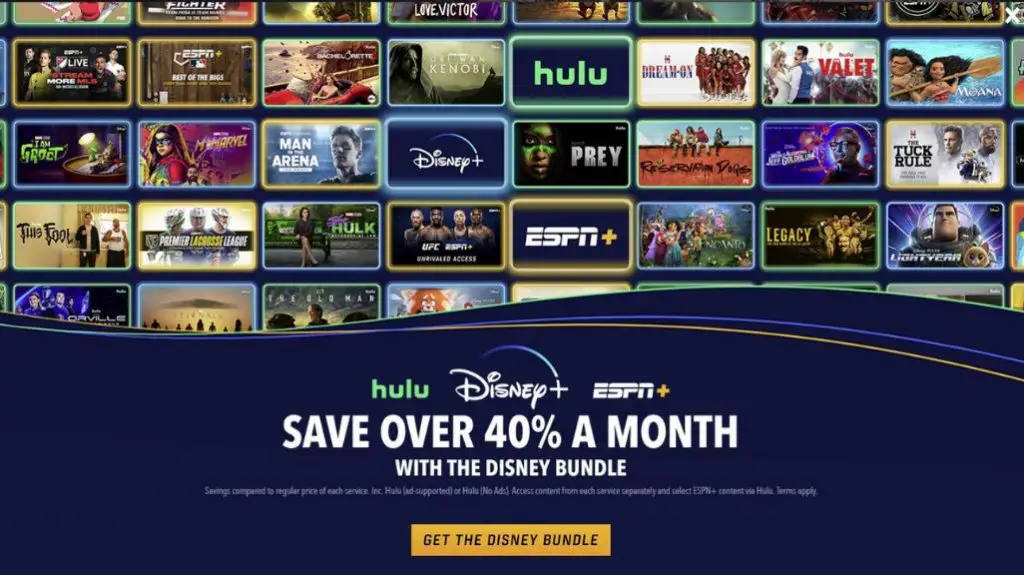 How to Subscribe to Disney Bundle?
Visit the Disney+ site or click "Subscribe Disney Bundle" to sign up for Disney+.
Your email address and password must be created.
After choosing the plan you want to subscribe to, click "Agree and Subscribe."
Click on billing details in your account or profile.
By clicking "Stream now" under "My Services," you can access ESPN+.
Use the same login information you used for Disney Bundle to stream content on ESPN+.
Conclusion:
Overall, we recommend the Disney bundle if you want to watch the US Open Cup there. Disney fans in the US may join up for the Disney package for just $14 per month and receive a significant discount. For just $14 per month, you get access to all of Hulu, Disney+, and ESPN+'s content.
You can watch all your favorite Disney films and TV shows on ESPN if you purchase the Disney bundle. In that case, the Disney bundle is the best option for you if seeing all of your favorite content is crucial to you.