If you are looking for "How to watch Soccer in USA" get complete details with the offer below. You can use HyperLink to Sign up for an account, and the link will have auto applied Coupon code for maximum discount.
Soccer fans in the United States have never before had such easy access to live soccer on television and the Internet. There are over 70 professional soccer matches televised across the United States on average each week, but finding them can be a daunting task if you don't know where to look.
Moreover, it's far easier to find streams of games than it is to find legal ones, which is why we want to make it easier for you to find options to watch games.
Top 7 streaming services for watching soccer:
CBS' Paramount+ service includes original programming, movies, exclusive series, live streams of CBS channels, and most importantly, sports.
Viewers in the United States can now watch the UEFA Champions League, UEFA Europa League, Serie A, and UEFA Conference League on Paramount+ from ViacomCBS.
Paramount+ offers a 7-day free trial. Subscribe Now Post that $4.99/mo will charge which is the lowest price of all streaming services.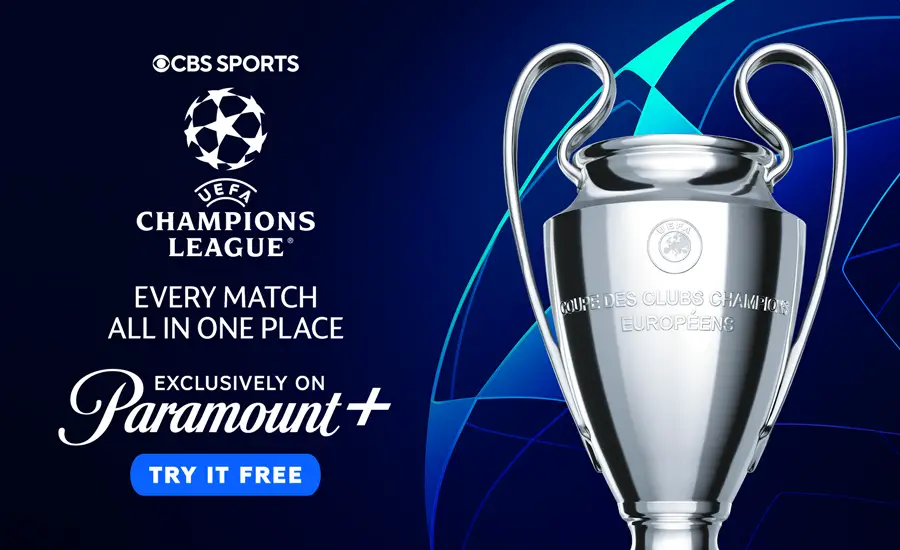 ESPN+'s $9.99/month price tag makes it the most affordable streaming service for sports fans. The opportunity is hard to pass up at that price point.
ESPN+ lets you watch the following leagues and competitions. Bundesliga, La Liga, UEFA Nations League, EFL Championship, League One, League Two, FA Cup, League Cup, Eredivisie, etc. Sweden's Allsvenskan, MLS out-of-market games, and USL are included. In addition, you can watch ESPN FC news and analysis – the best soccer show in the United States – and a lot of coverage from other sports.
As a soccer fan, I consider ESPN+ the best Streaming service due to the cost-effective price, the reliability and quality of streams, and the wealth of soccer leagues and competitions available to subscribers.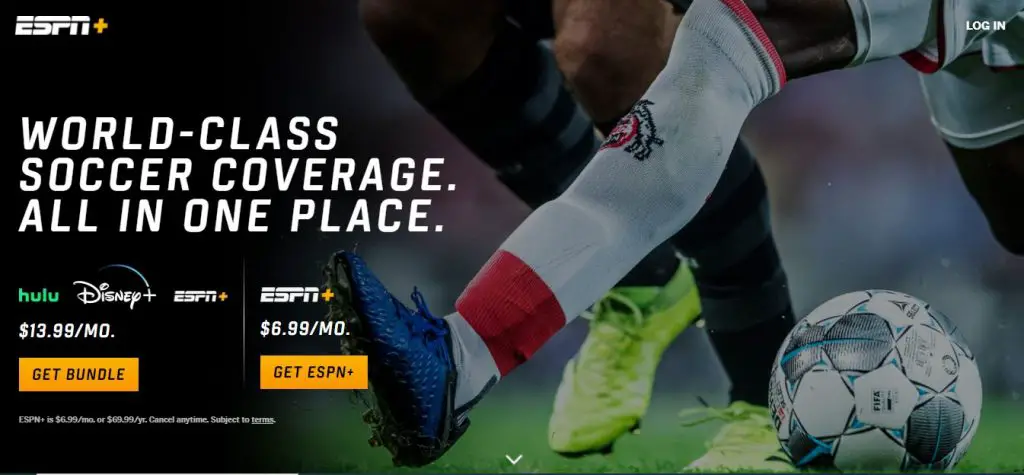 By now, anyone who has subscribed to ESPN+ has seen the value for money it offers. With more than 10 top soccer leagues and a whole lot more, this is the greatest deal ever for soccer fans.
Did you know that you can upgrade for a low fee to also add Hulu and Disney+?
Hulu and Disney+ alone offer everything from Star Wars and Marvel movies to original films and comedies. With your existing ESPN+ subscription, the trio of services provides a wealth of entertainment and sports content.
Upgrade to The Disney Bundle and get Hulu & Disney+ for just $7 more per month.
Sling TV is owned and operated by DISH and is an ideal alternative to cable and satellite. With Sling Orange or Sling Blue, you'll be able to access a wide range of channels for $35/month. There is a big difference between Sling Orange and Sling Blue for soccer fans, with Sling Orange having ESPN channels and Sling Blue having FOX channels. However, you can subscribe to both Sling Orange and Sling Blue for $50/month.
From there, you can add additional services and options, such as DVRs or other packages that include other channels. Even though the user interface isn't the best, Sling TV is a reliable streaming service worth taking a look at.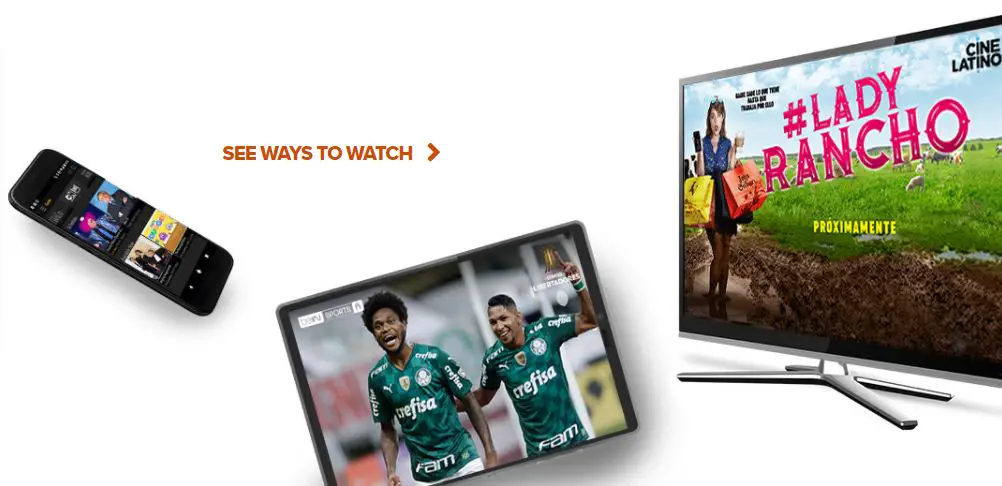 FuboTV has the most soccer leagues and competitions of any streaming service. ESPN is the only glaring omission. Apart from that, it has everything from NBCSN. NBC, FS1, FS2, FOX Soccer Plus, FOX, beIN SPORTS, beIN SPORTS en Espaol, beIN SPORTS Connect, TNT, TyC Sports, Universo, Univision, Univision Deportes Network, UniMas, Galavision, Chelsea TV, and over 70 more channels.
Technologically speaking, fuboTV is a leader in the space because of its DVR functionality, sleek design, availability on all of the leading apps, and the ability to broadcast selected games in 4K.
A major benefit of fuboTV is that it has more local channels than other streaming services, so you can watch your local FOX, CBS, NBC, Telemundo, Univision, and more.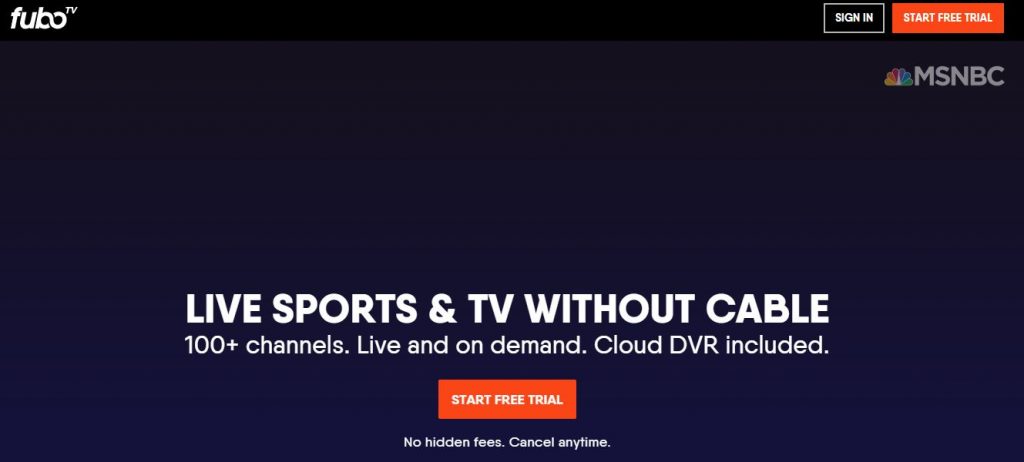 In terms of the leagues and competitions they broadcast, they include Premier League, Liga MX, World Cup, Women's World Cup, MLS, UEFA Champions League, Europa League, Primeira Liga, Ligue Un, NWSL, Copa Libertadores, Copa Sudamericana, Argentina Superliga, Turkish Super Lig, UEFA Nations League, African Champions League, and Africa Cup of Nations.
There are a variety of different packages to choose from on FuboTV that cater to most consumers, but it is not for everyone.
The newest streaming service to launch is Vidgo, which includes FOX Sports, ESPN, and a ton of other channels, but no NBC Sports.
Since Vidgo is new, it's constantly adding new features, so while it's still a work in progress, it's certainly very cost-effective with plans starting at $30.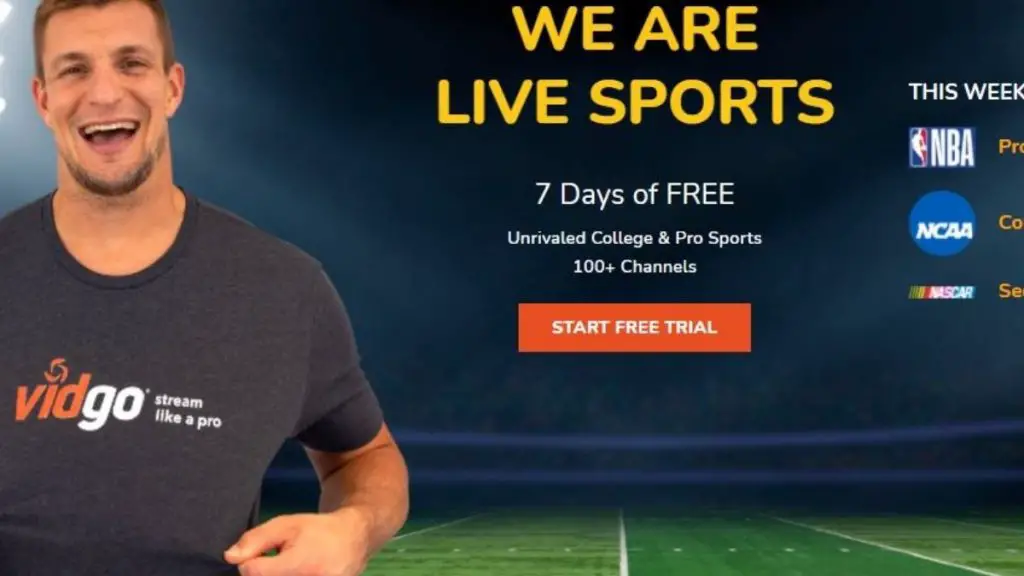 Fanatiz
Fanatiz is a company based in the United States that streams soccer matches from around the world at an affordable price.
The Argentinian, Chilean, Mexican and Peruvian leagues are streamed by Fanatix globally. In the United States, they stream LaLiga, Ligue 1, Copa Libertadores, Primeira Liga, Argentinian Superliga, Chilean first division league, Chilean Cup, and many others.
After the free trial, they charge $7.99 a month. They also provide high-quality streaming.
Here is some FAQ on How to watch Soccer in USA
How can I watch European soccer in the US?
The Championship, FA Cup, and lots of other soccer matches are shown on ESPN+ in the U.S.
How to watch soccer games in USA
You Can Find Soccer Streaming with below streaming services.
Paramount+ | $4.99/Month, ESPN+ | $6.99/Month, Disney Bundle | $13.99/Month, Sling Orange/Blue | $35.00/Month, FuboTV | $10.00/Month.
How can I watch Premier League games in USA?
For authenticated cable, satellite and telco subscribers, Premier League games will be streamed on NBCSports.com and the NBC Sports app. Matches can also be streamed live on ESPN Plus & FuboTV, which offers a free trial to new users.