Soccer fans are getting excited after the Bundesliga schedule is announced as it is the most professional football league in Germany because of its amazing performance and fans' power. 
If you're trying to find out How to Watch Bundesliga live? on US TV, you've come to the right place. You can watch Bundesliga on popular sports streaming service ESPN+, and you can also stream your favorite soccer game with the Most affordable package Disney Bundle.
To fully grasp why German football is so highly regarded, one must also consider the skill on the field and the drama around the standings. So, Let's see how you can watch Bundesliga in the USA.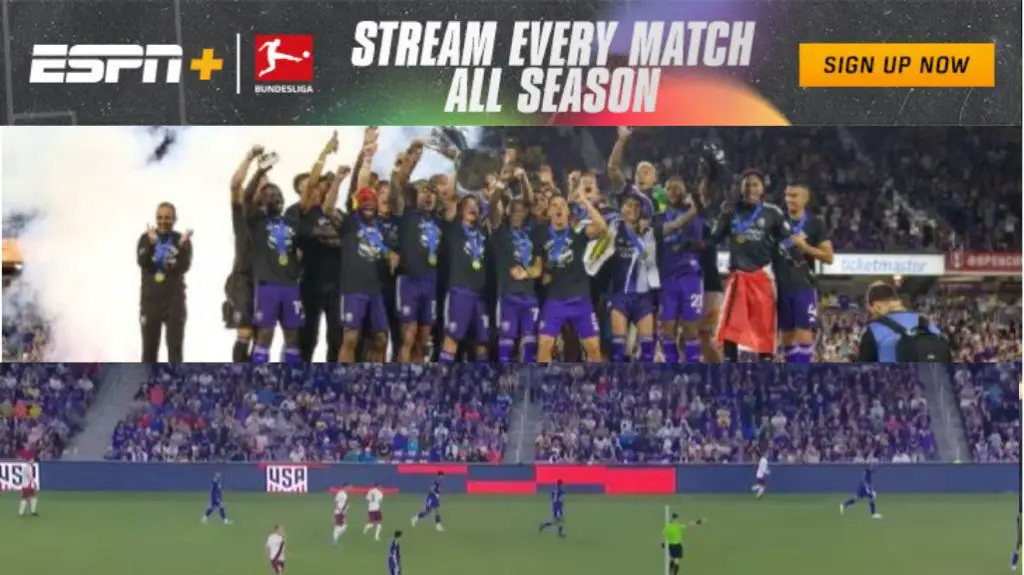 Bundesliga 2022-23 schedule:
The 2022-23 Bundesliga season ends on May 28, 2023, with all 18 teams scheduled to play at the same time.
DFB Cup, 1st round: 29.07. – 01.08.2022
Supercup: 30.7.2022
Bundesliga Matchday 1: 05.- 07.08.2022
Bundesliga 2 Matchday 1: 15-17 July 2022
Last matchday of Bundesliga and Bundesliga 2 2022: 11-13 November 2022
Winter break: November 14, 2022, to January 19, 2023
FIFA 2022 World Cup: 21.11. – 18.12.2022
Bundesliga Matchday 34: 27/05/2023
2nd Bundesliga Matchday 34: 28/05/2023
DFB Cup final: June 3, 2023
How to Watch Bundesliga live online?
ESPN+ has exclusive rights to the German Bundesliga league in both English and Spanish starting with the 2020–21 season. As a result, the prior owners of the rights, FOX Sports and Univision, no longer possess them. Every season, ESPN aims to air at least four Bundesliga matches in the United States.

Watch Bundesliga in USA with ESPN+:
ESPN Plus is now used by everybody who loves watching live sports. There just isn't enough room for them on traditional television because of the massive amount of games that are played there on any given day or weekend, which is why streaming is an alternative.
Additionally, ESPN+ will offer on-demand games and live events, as well as 30 for 30 documentaries. It also offers soccer matches from the La Liga, Eredivisie, English Championship, Scottish Premiership, USL, Tennis, Golf, MLS, UFC, MLB, and MMA.
How much does ESPN+ Subscription Cost?
Only $9.99 per month or $99.99 per year will get you access to ESPN+, which allows you to watch live international sports on your TV without a cable subscription with ESPN+, along with a large selection of unique live events, original studio shows, and outstanding series that aren't available anywhere else.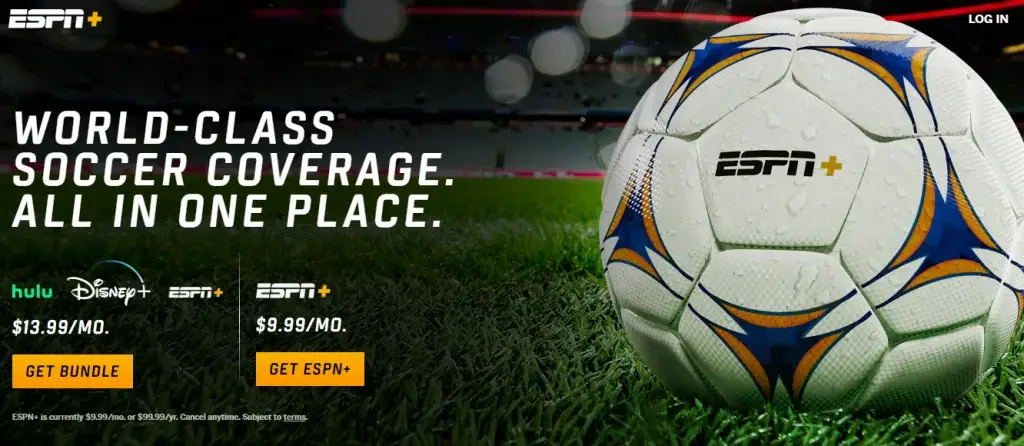 How to Subscribe to ESPN+?
By clicking the "Subscribe Now" button, you can join ESPN+.
You must now enter your email address, complete a few fields, and create a password.
There are "monthly" and "year" subscription options available.
Click "Have a promo code?" to enter a discount code.
Click "Start Subscription" after entering your payment information.
Watch Bundesliga in the USA with Disney Bundle:
Bundesliga can be watched at the most affordable with Disney Bundle because it offers all the streaming advantages in one package. Live sports streaming comes with all the ESPN+ benefits.
Streaming features from Disney+ like Disney+ Originals, Disney+ Movies, and Disney+ Classics from Pixar, Marvel, Star Wars, and Nat Geo have also been included.
In addition to this, you will also receive 50 hours of cloud DVR storage, numerous streams, and Hulu's high-quality content, allowing you to download and watch your favorite game whenever you want!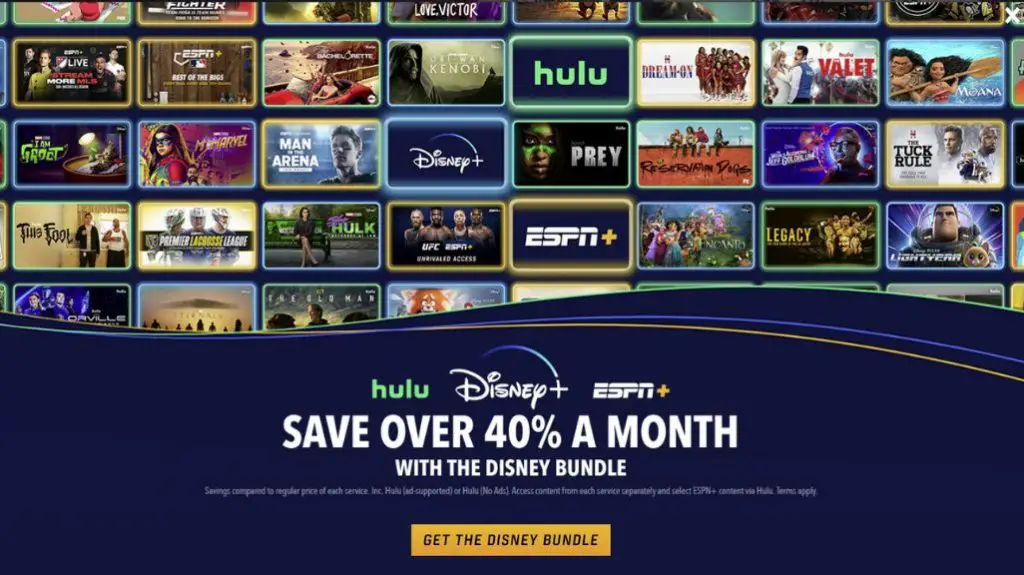 How much does Disney Bundle Subscription Cost?
In comparison to buying each subscription separately, the Disney Bundle offers discounts on subscriptions to Disney+, ESPN+, and the Hulu plan you choose. The Disney Bundle may be purchased through Hulu for $19.99/month with no ads or for $13.99/month with ads.
How to Subscribe to Disney Bundle?
Visit the Disney website or click "Subscribe Disney Bundle" to sign up for Disney+.
Your email address and password must be created.
After choosing the plan you want to subscribe to, click "Agree and Subscribe."
Click on billing details in your account or profile.
By clicking "Stream now" under "My Services," you can access ESPN+.
Use the same login information you used for Disney Bundle to stream content on ESPN+.
Conclusion:
We Hope! This article has helped you to find the best way to watch Bundesliga. We recommend you watch with a Disney bundle at the most affordable cost and with a great discount of 43%, so what are you waiting for? Go and watch Bundesliga Now.
FAQs
How to watch the Bundesliga on TV in the US?
You will need an ESPN+ subscription if you intend to watch top-flight German action from the United States. ESPN holds English and Spanish Bundesliga broadcast rights in the US through 2026.