25 Indian channels are broadcasting their contents in the UK, and they are attracting broad audiences. Every Indian channel in the UK tries its best to broadcast the best, authentic, and more efficient content to entertain and attract its audience. The competition between the channels creates confusion between the people that which channel will be suitable for them…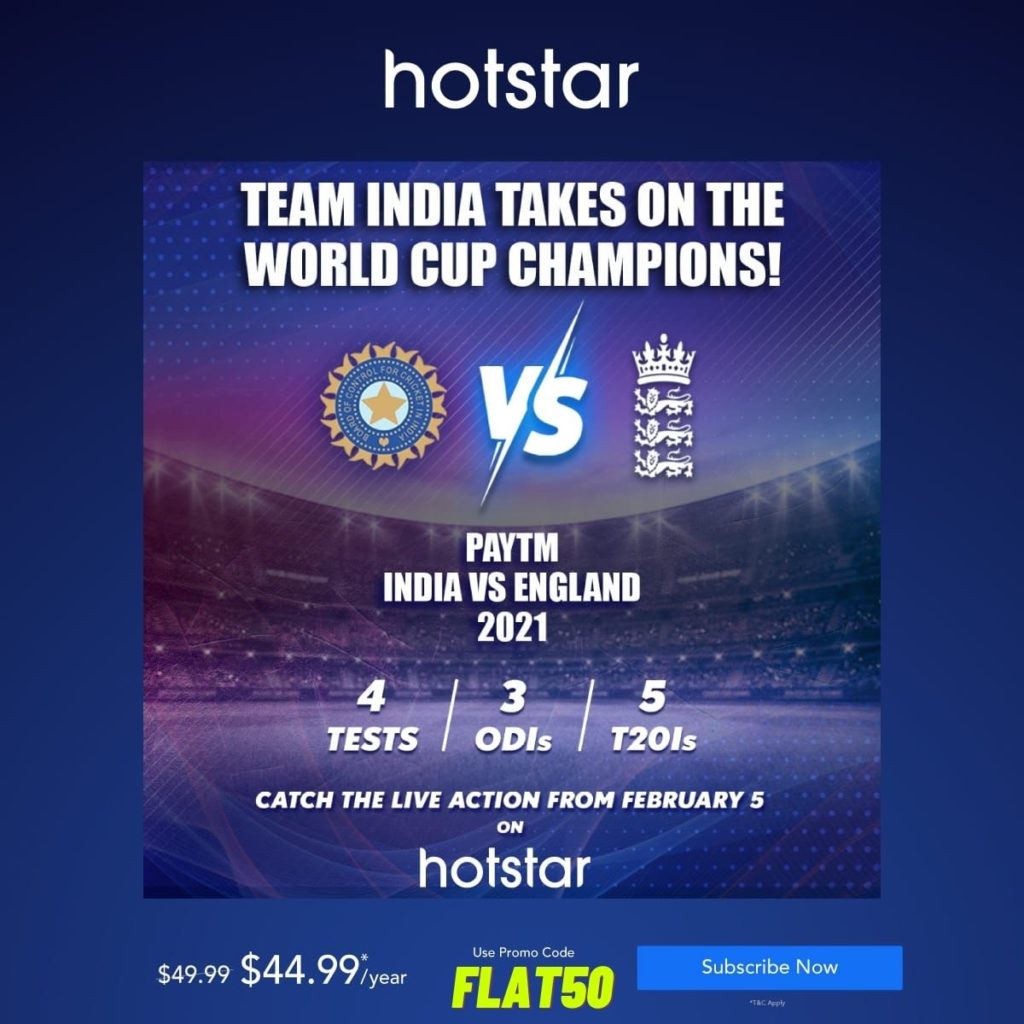 If we look at which channel offers the best package for spicy Indian content and entertainment, then that is Hotstar in the UK. Here I will describe some important points on how Hotstar will be suitable for you in the UK.
Hotstar
Hotstar is India's largest online streaming service from Star India. It is the best streaming service in India, and it's also providing the best content in the UK, USA, and CA. Here I will discuss how you can access Hotstar in the UK and watch dramas, movies, TV shows, serials, and cricket on Hotstar in the UK. 
UK Hotstar
If you are looking to watch dramas, serials, cricket, and movies, UK Hotstar is the best option. Hotstar is broadcasting cricket tournaments and Star TV shows like Star Utsav, Star sports, Star plus, and many more in the UK market. Shushant's last movie, which is recently released in UK Hotstar, has record watched worldwide. In the UK, two subscription packages available, one is 29.99 pounds per year, and the other is 5.99 pounds per month. Hotstar is officially available in the UK on the App Store, Play Store, and Amazon store. Download the UK Hotstar app and run it. 
How to sign up Hotstar in the UK
Here I will describe the way to sign up Hotstar in the UK.
Move to Hostar UK. 
Sign up by Facebook or email ID.
Enter Hotstar Promo Code: FLAT50 according to the current year and payment details.
Select "Have a promo code" Enter the promo code of the current year and click the "Apply" button, and then you will be able to watch it on your device. 
If you are looking USA Hotstar Offer reach out to this page.
How to watch Hotstar on different devices in the UK
People watch this channel on different devices. Here I will describe how you can watch this channel on different devices.
On a TV 
If you want to watch Hotstar in the UK on a big screen, then you must follow these things.
Connect your laptop to a TV through an HDMI cable.
Get an android TV.
Install a VPN on the router.
On Android device
 You can watch Hotstar in your own android device in 2 ways:
Open the browser on your cell and visit Hotstar.com//UK and register in. Use the Hotstar promo code to receive a discount subscription.
Download the Hotstar program in your android device through play shop and program shop and register in to watch dramas and shows. 
On Amazon Fire TV Stick
If you want to see Hotstar on Amazon Firestick, you can get pure VPN apps from Amazon App Store and get access to all the TV shows and dramas. Follow the given instructions to access a VPN on your Fire Stick.
Sign up for a VPN.
Get Pure VPN for your device.
Log in, connect India server, and start streaming.
Access Hotstar through Website in the UK
If you want to access Hotstar in the UK on your device through the website, you do not need to change the region in any of the app stores. Open the Express VPN app on your device and connect it to an Indian server. Now open a browser and go to www.hotstar.com and then sign up. Now you can watch your favorite content.
TV channels of Hotstar in the UK
 There are 18 TV channels of Hotstar to watch in the UK.
Star Plus
Maa Gold
Star Jalsha
Star Bharat
Asia net
Star Maa
Star Pravah
Asianet Plus
Star Suvarna
Star Utsav
Vijay Star
Star Sports 1
Star Sports
11 Star Sports
HD Star Sports
HD Star Sports two select
Cricket, dramas, movies, TV shows, and top serials on Hotstar in the UK
Hotstar is broadcasting the best dramas, movies, TV shows, serials, and cricket tournament in the UK
Cricket
Live cricket matches, T20nand World Cup Cricket, Top cricket highlights, Kabaddi matches, Tennis, Boxing, and E-sports are broadcasted on Hostar in the UK.
IPL
IPL matches rights have yet to be purchased by Hostar officials, and you can watch every IPL season online on the Hostar UK.
Movies and TV Shows
The best Indians movies and TV shows to see in Hostar UK are
  Dhumdaar Khiladi
 Junglee
 Raid
 Intelligent
  Complete Dhamaal
 Jawaan
 India's most famous
 Badhaai Ho
  Big Boss
 Masterchef India
 Yeh Rishta Hai 
 Koffee with Karan
  Sanjivani
 Savdhaan India
 Sufiyana Pyaar Mera
 Shararat
Top Serials
Hotstar is the most popular destination to watch the best serials and different reality shows. Below top serials can be watched on Hostar in the UK.
Naagin
Naamkaran
Beyhadh 24
From love
Hostages
Town of Dreams
Ye Rishta Kya Kehlata hai
Kasautii zindagii Kay
Ye Rishta Hai Pyaar k
Jaddu Hai Jin Ka
Ye Hai Chahatein
Saas bi Kabhi Bahoo The 
Kahaani Ghar Ghar ki
Kuch Tu Hai Tere Mere Darmiya
Pardes Mai Hai Mera Dil
Koi Laut K Aya Hai
Saath Nibhana Saathiya
Sapna Babul Ka
Bidaai
Hostar is better than other channels
Hotstar is not just India's biggest live streaming channels but also well known in the United Kingdom. Many channels are broadcasting their content in the UK, but Hotstar is the best in them. Hotstar provides top-notch video streaming technologies, quality of expertise, low-cost yearly subscription, most Hindi TV series, live cricket, high-quality video, and top serials in the UK. Access to Hotstar and the log-in process is easy in the UK.
Why should you select UK Hotstar
In this article, we have seen that subscription charges of UK Hotstar are shallow compared to other channels. There is no separate package for specific content. With one subscription, you can watch cricket, dramas, TV shows, and serials.
The video's quality is high, and you can make changes in the quality of the video according to your device. It provides you seamless video playback utilizing adaptive video streaming and adds less video than other channels.
So if you live in the UK and want to watch Indian content and cricket, you have to select UK Hostar.