Your sport has finally found a home. FloSports App is a subscription-based sports broadcaster and streaming service. In Austin, Texas, United States, a company was founded in 2006. It streams live sporting events to audiences around the globe. With the FloSports app, you can stream live events, original films, and exclusive coverage from 25+ sports on the FloSports Network. Enjoy your favorite sports live and on-demand on any device.
Stream Live Sports
Watch live events from 25+ sports, including wrestling, track & field, jiu-jitsu, dirt track racing, cheerleading, bowling, softball, college football, college basketball, college baseball, college hockey, MMA, gymnastics, rodeo, rugby, swimming, volleyball, and more.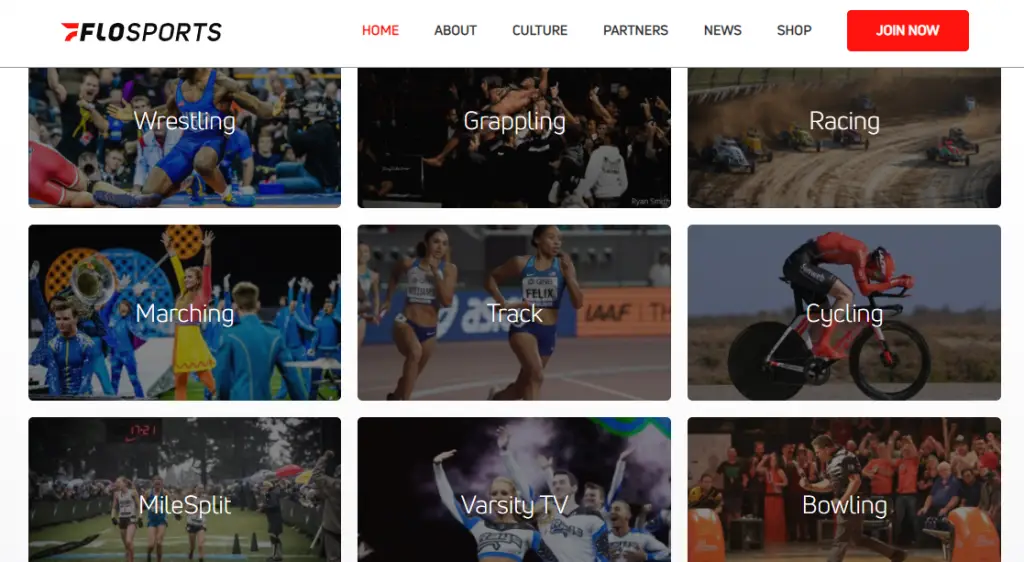 Watch Original Films and Exclusive Coverage
Watch the best original movies and docuseries on the FloSports Network, including Terry, Bad Cut, NAU: Running with the Boys, Simone Biles: Golden Girl, Ben Askren: The Funk, My Name is Jordan, Eddie Bravo: Building An Empire, Daisy Fresh: An American Jiu-Jitsu Story, This Is Lauren Chamberlain, Going for Gold, Encore: "Hey Bloo", Become Legendary: Sage Kimzey, Simonsen: Leave it Behind, and more.
Enjoy your favorite studio shows and podcasts, including FloWrestling Radio Live, The King Ryan Show, Who's Number One, Here's the Deal, Thunder Relieved, Ian & Friends, The Bader Show, The Chez Show, and more.
Experience Your Sports On Any Device
FloSports is compatible with all your devices, including Android phones and tablets. You can watch your favorite sports on any desktop, laptop, tablet, or mobile phone using the latest version of Chrome (recommended), Firefox, Safari, or Microsoft Edge.
Mobile & TV Apps: Watch on the FloSports app, available on the following platforms:
App Store (iPhone, iPad, and Apple TV)
Google Play (Android phones and tablets)
Roku Channel Store (All Roku devices)
Amazon Fire (Amazon Fire TV and Fire TV Stick).
You can watch up to 12 streams on one or many devices connected to the same WiFi. For example, you can have one stream up on your iPhone, one on your Roku, and another on your laptop.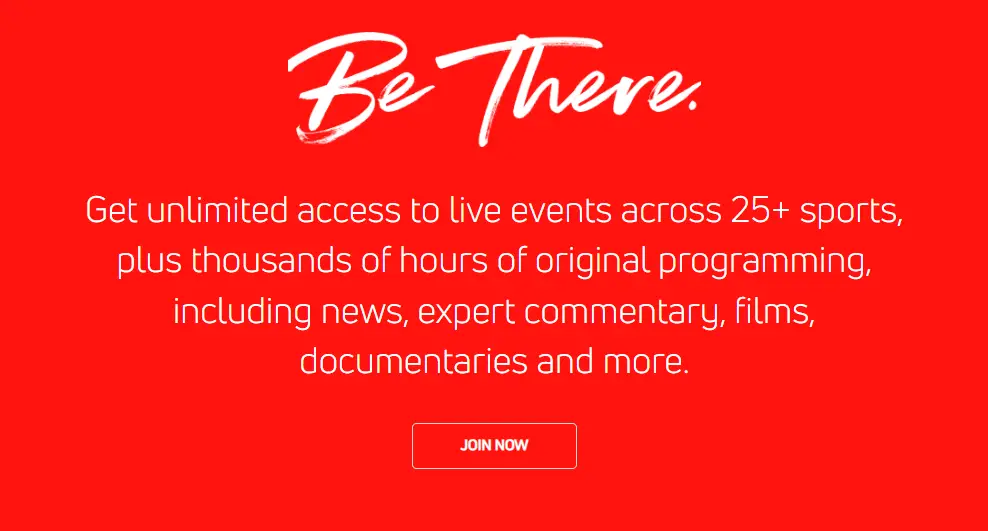 Why FloSports
You can watch thousands of live events from organizations including the Big Ten Network (BTN), Colonial Athletic Association (CAA), PBA, USBC, FUBO, USASF, NCA, UCA, IBJJF, UAEJJF, ADCC, Wodapalooza, Gymnastics Canada, WCHA, Atlantic Hockey, MEAC Conference, SIAC Conference, PacWest Conference, Gulf South Conference, DCI, BOA, WGI, USAC, Tony Stewart Racing, CPRA, PBR
What is included with a subscription?
A PRO subscription unlocks the following:
Live events
Event replays
Event results
Team and athlete rankings
Breaking news
Limited ads on PRO videos
The FloSports Network features the following sports: FloBaseball, FloBikes, FloBowling, FloCheer, FloCombat, Flo-Dance, FloElite, FloFC, FloFlootball, FloGrappling, FloGymnastics, FloHockey, FloHoops, FloLive, FloMarching, FloRacing, FloRodeo, Flo-Ru.
FloSports Streaming partnerships
In 2016, FloSports announced a partnership with WWNLive to run a wrestling streaming service. The United States Auto Club signed a broadcast agreement with FloRacing for its midget and sprint car series in December 2018. Colonial Athletic Association selected FloSports as its lead media partner in May 2019, becoming the first college conference to choose an OTT, direct-to-consumer streaming service as their primary distribution platform.
NASCAR Hall of Famer and motorsports legend, Tony Stewart, awarded streaming rights to Eldora Speedway and All-Star Circuit of Champions to FloSports in January 2020. FloSports will launch FloBaseball in Spring 2020. Later in 2020, the company signed a multi-year contract with ECHL to broadcast professional hockey starting in 2021.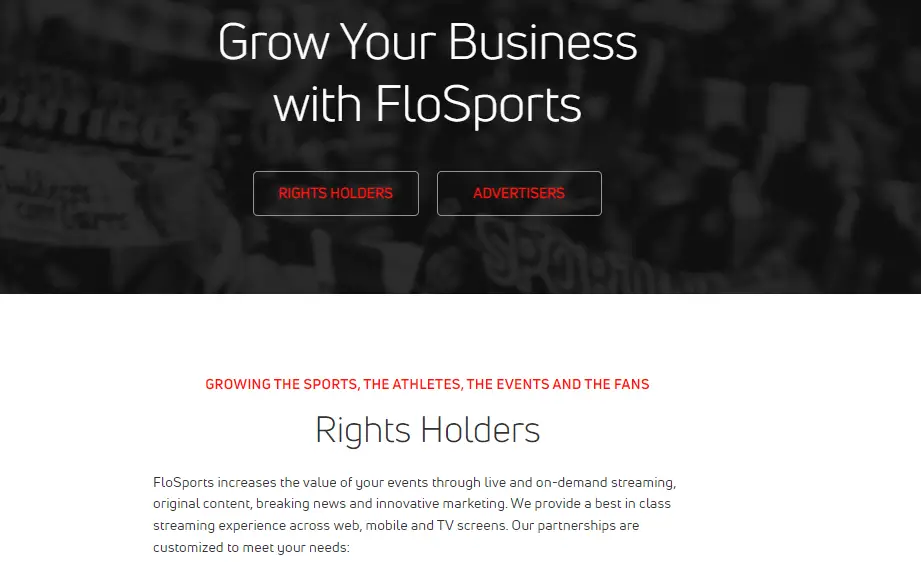 FloSports Subscription Cost
Signing up for an annual subscription at $149.99 billed once a year will save you 58%. That comes to $12.50 per month. You will also have unlimited access to the entire FloSports Network – including live events, original documentaries, and premium content across 25+ other sports.
For the yearly subscription, the fee of $12.50 represents the average monthly fee charged annually. For a monthly subscription, subscribers are billed $29.99. Each option will run on a regular basis, whether it's monthly or annually.
FAQ on FloSports App