Are you also bored and worn out and wanna some entertainment in life? This station is right for you to explore the channels which add entertainment to your life, and you can watch the vast lineup of entertainment channels in Canada.
When you are stressed and exhausted, these entertaining shows and programs let you into the world of joy and happiness and you completely forget all your worries for a time, giving you a healing effect. So, you must have an entertainment channel library to heal your wounds.
This article gives you the streaming services which are available in Canada, providing a varied number of entertaining channels. Lets start talking about How to Watch Entertainment Channels in Canada.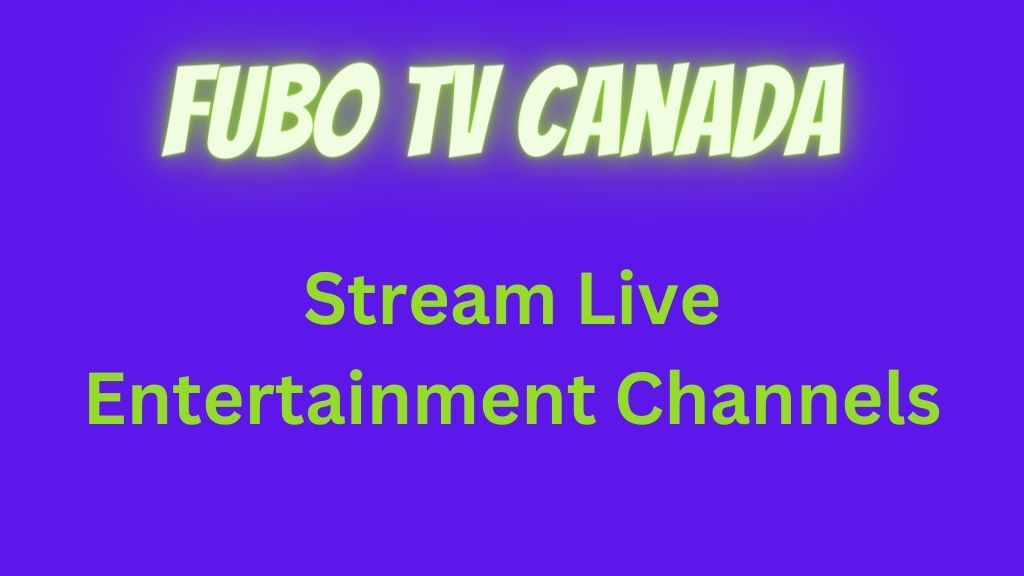 Watch Entertainment Channels in Canada on Fubo TV:
Fubo TV is one of the streaming stations available for Canadian fans to stream their favourite shows and programming.
As Fubo TV mainly provides content for sports fanatics, it also efforts to create a vast library of other entertaining channels, to give the fans more than sports programming. It offers you live and original shows, programs and news. It means it is a complete package for anyone, either it is a sports lover, news admirer or it wanted shows and other entertainment programs.
Unfortunately, it does not provide you with any free trial offer. The 7 days free trial is for the people of the United States.
FuboTV Canada Plans and Free Trial in Canada
You can get entertainment channels like Slice, HGTV Canada, W Network, Food Network Canada, Stack TV, Fubo Movie Network Canada, Law and Crime, Game+, Global Toronto and many more.
It also includes News Network like CBC News Network, i24 News, News Wire and others.
As it is a sports streaming service, it also includes a huge lineup of sports channels.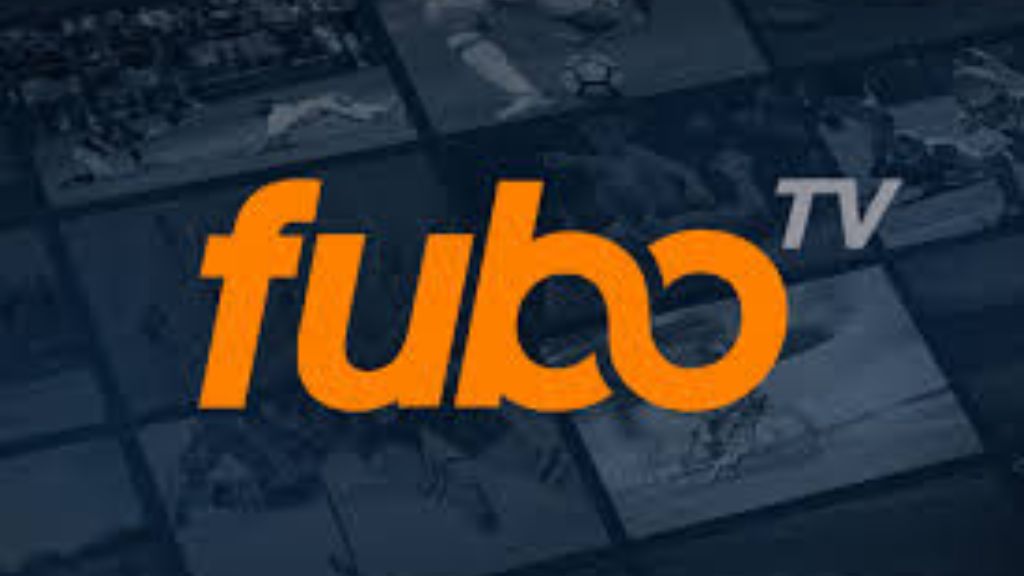 Subscription Plans And Pricing:
Fubo TV offers users two simple and entrancing plans, giving you 1000 hours of Cloud DVR so you can watch movies by recording them and saving them later. It provides you with a multiple-screen sharing option to enjoy the service on many devices at a time.
Essential Plan: Fubo TV essential plan is for $24.99 a month. It also has a quarterly and annual plan. The quarterly plan is for $59.98, and the annual plan is for $199.99, allowing you to stream all the entertainment, sports, news, and shows.
Premium Plan: It also offers a monthly premium plan for $39.99. You can also get this package annually for $379.99 and quarterly for $104.98 and have cloud DVR storage and multiple screenings at a time to give you the entertainment channels you want.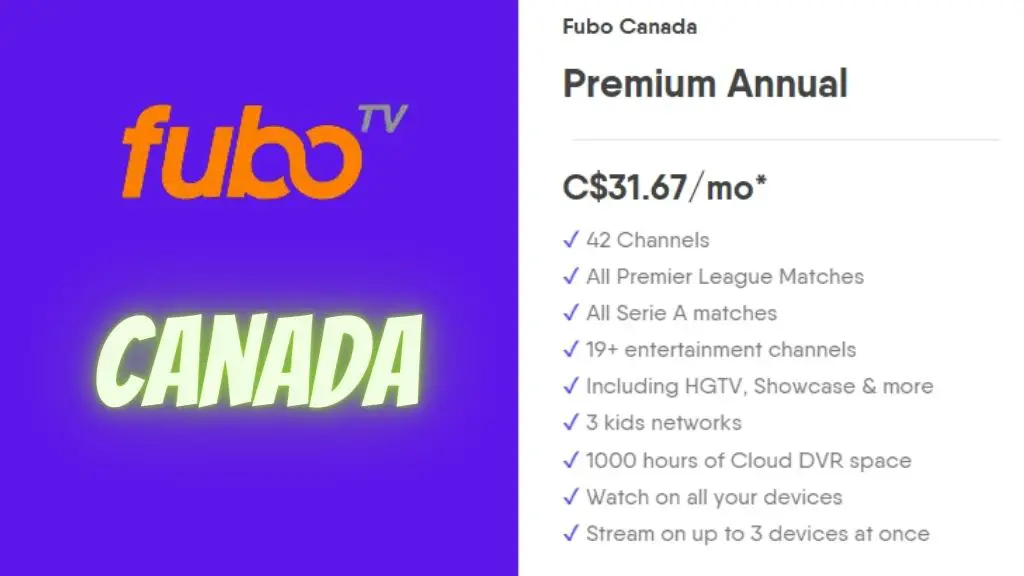 Watch Entertainment Channels in Canada on Disney Bundle:
Disney Plus is another streaming platform available to Canadian fans launched in 2019 to provide them with a huge place where they can enjoy the entertaining streaming.
You can get access to thousands of hit movies, TV shows and Disney Plus originals like The Mandalorian, The Simpsons, Family Guy and get more blockbuster series on, the star channel, which was added recently on it. You have the chance to first try it for free for 7 days. You have to just create an account, choose a plan and you can get access to your programming.
Subscription Plans:
Disney Plus offers you an engrossing plan. Through this packages you get the right to watch all the exclusive content hit on Disney Plus.
Monthly Plan: Disney Plus Monthly Plan is for $11.99 a month.
Yearly Plan: The Disney Plus Yearly Plan is for $119.99 a year. This package saves 16% compared to the monthly plan.
Watch Entertainment Channels in Canada on Paramount Plus:
Paramount Plus also serves their service to the Canadian people to provide them with such content which brings entertainment to their lives.
Paramount Plus provides you with the streaming of 30,000 plus shows, programs and movies. You can also get news, its original programming, live sports and kids content on Paramount Plus.
It provides you with this fascinating coverage from BET, MTV, Nick Jr., Comedy Central, Nickelodeon channels and many more that come with its channel library. You can also get showtime on Paramount Plus, meaning you can get more entertainment for movies, shows and programming of both on a single station.
Subscription Plans:
Paramount Plus has amazing subscription plans for their users, it also offers you a seven days free trial before it.
Paramount Plus Essential Plan: It offers you access to its library for $4.99 CAD/month and $49.99 CAD/year. You can get with this package all your desired entertainment, but the live streaming on your local CBS is not available on this plan or on limited commercial breaks. It also offers you a show time bundle with it. You can get showtime on Paramount Plus for $11.99 a month.
Paramount Plus Premium Plan: You can get it for $9.99 CAD/month and $99.99 CAD/year. It gives you access to the CBS network and also does not have commercial breaks. To bundle up showtime with this plan, you can get it for $14.99 a month.
Watch Entertainment Channels in Canada on Amazon Prime Video:
 Amazon Prime Video is another service which serves the Canadian fans, and gives you access to stream top movies, sports, TV shows and Amazon's exclusive original content.
You can have unlimited streaming of the best movies, like The Divine Order, Triangle, Detroit, Elle, Atonement and the Amazon originals, like The Thursday Night Football, Grand Tour, The Lord of the Rings, The Rings of Power, Fight the Shadows and others. You can start streaming with a free trial and can enjoy Prime Video's vast library.
Subscription Plans:
You can get the Amazon Prime membership for just $9.99 CAD/month. You can get all the unlimited content with this membership and enjoy its vast library of entertaining channels.
Watch Entertainment Channels in Canada on Netflix:
Netflix is also an entertaining platform which offers you a lot of movie content and has a huge lineup of TV shows, adding dozens of programs for your entertainment.
You can stream all the thrillers, romances and comedies here, like Love is Blind, Lion and Four Cats, Vatican Girl, The Luckiest Girl Alive, Blackout, The Redeem Team and many more. You can stream thousands of movies, documentaries and TV shows on this platform.
Subscription Plans:
Netflix provides you with three plans for Canadian users at a very affordable price. You can choose the subscription plan which suits your requirements.
Basic Plan: The Basic Plan for Netflix is for $9.99 a month.
Standard Plan: The Standard Plan is for $15.49 a month.
Premium Plan: The Premium Plan is for $19.99 a month.
Summarizing:
You can stream your entertainment programs on these networks, giving you a wide variety of content to stream in a legal way.
These are some of the best ways to watch entertainment channels in Canada, explore these services, and enjoy the amusing content on their channels.